Davina is back where it all started
Davina Stewart calls IRT Towradgi Park home
Migrated to Australia from Scotland
A witness to much change in the Illawarra
Returned to where it all started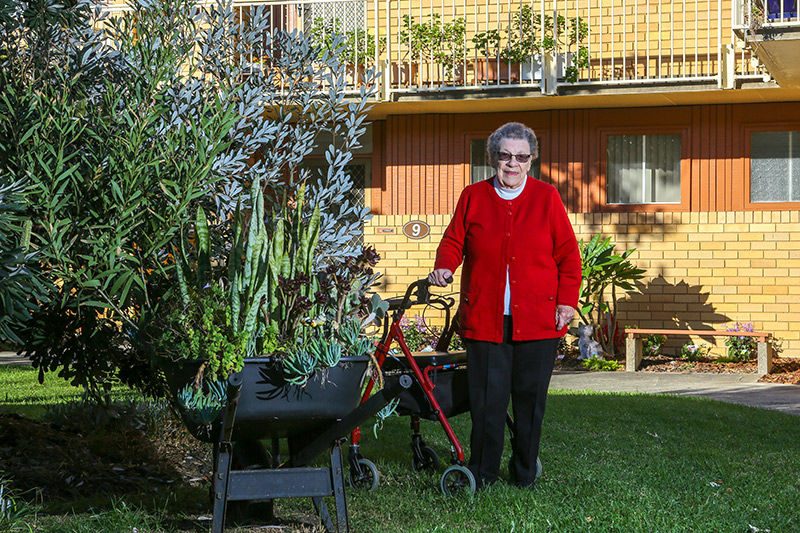 IRT Towradgi Park resident Davina Stewart is now living back in the same street 50 years after leaving.
"I was 41 years old when I first came down here and I was 91 when I moved into IRT"
Davina Stewart's life has come full circle, with her returning to live in a street that she and her family lived in some 50 years ago.
The 92-year-old moved into her IRT Towradgi Park home last year and as her daughter explained to staff, "it's where we started".
Davina was 41 when, along with her husband David and their three girls, she moved into a two-bedroom cottage at 1 Edgar Street, Towradgi. The cottage no longer stands but is where one of the entrances to IRT Towradgi Park is now located.
"I was 41 years old when I first came down here and I was 91 when I moved into IRT," Davina says.
Davina and her family had spent the three months prior to moving into Edgar Street living at the Fairy Meadow Migrant Hostel, having migrated from their native Scotland in 1967.
The couple had been keen for a change and while living in Kirkcaldy, Scotland, David successfully applied for a job with BHP in Port Kembla.
"In Scotland, I worked nights and he worked during the day," she says. "We weren't getting anywhere." Also, Davina found she was always sick in the winter with sinusitis.
But before embarking on their new life, one of the hardest things Davina had to do was tell her parents she and her family were moving to Australia – but her father said she was doing the right thing.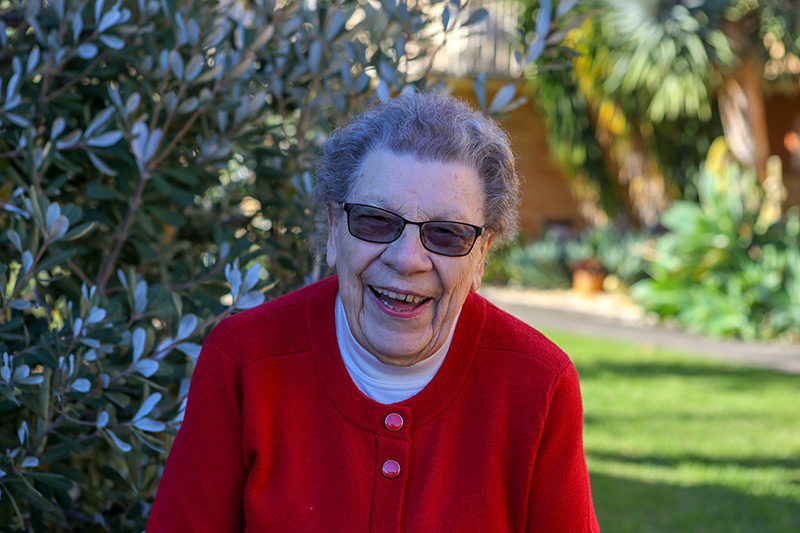 While Davina has never been back to Scotland, her parents visited for three months in 1974. "It was better for them to see what we had come to, rather than for us to see what we had left," she says.
Davina has seen plenty of change in the Illawarra over the years and reflected on working at the old Headlands Hotel and seeing the devastating Illawarra bushfires in 1968. "The road was cut and I was stuck at the hotel," she says of the fires. "I was worried about my husband and children and they were worried about me." But fortunately the family was safe.
After living in Edgar St and moving and renting a couple of more times, the family bought a home in Corrimal. Sadly, David passed away 14 years ago but Davina remained in the family home until she moved into IRT Towradgi Park last year.