Diamond anniversary for the Valentines
David and Judy Valentine celebrated their 60th wedding anniversary earlier this year.
Their love blossomed at a fencing match.
Today the couple live at IRT Woodlands.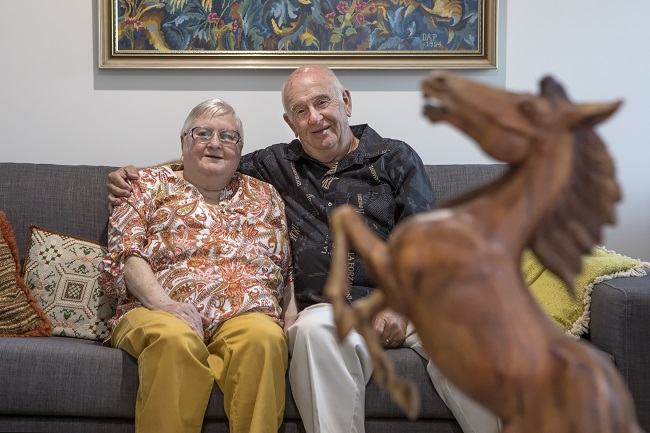 "We were married on the closest Saturday to Valentine's Day, which was February 11, 1961."
Valentine's Day is an important day for Judy and David Valentine – as well as sharing a name with the day that celebrates romance it's when they celebrate their union.
"We were married on the closest Saturday to Valentine's Day, which was February 11, 1961," David explains. "We tend to celebrate more on Valentine's Day."
The couple, who live at IRT Woodlands, wanted to get married on Valentine's Day but it didn't fall on a Saturday – the day couples were traditionally married.
The pair met in 1960 at a fencing club match and as a young girl Judy was madly in love with the character Zorro, who is handy with a sword. She even told her mother that she intended to marry Zorro when she grew up. "When I moved to Brisbane for work I joined a fencing club," she explains. "Some time later we were invited to have a match against another club and there he was, my Zorro [David], not dressed in black but totally clad in white from head to toe. It truly was love at first sight."
David and Judy were married 12 months later at St Mark's Church of England in Brisbane when they were 18.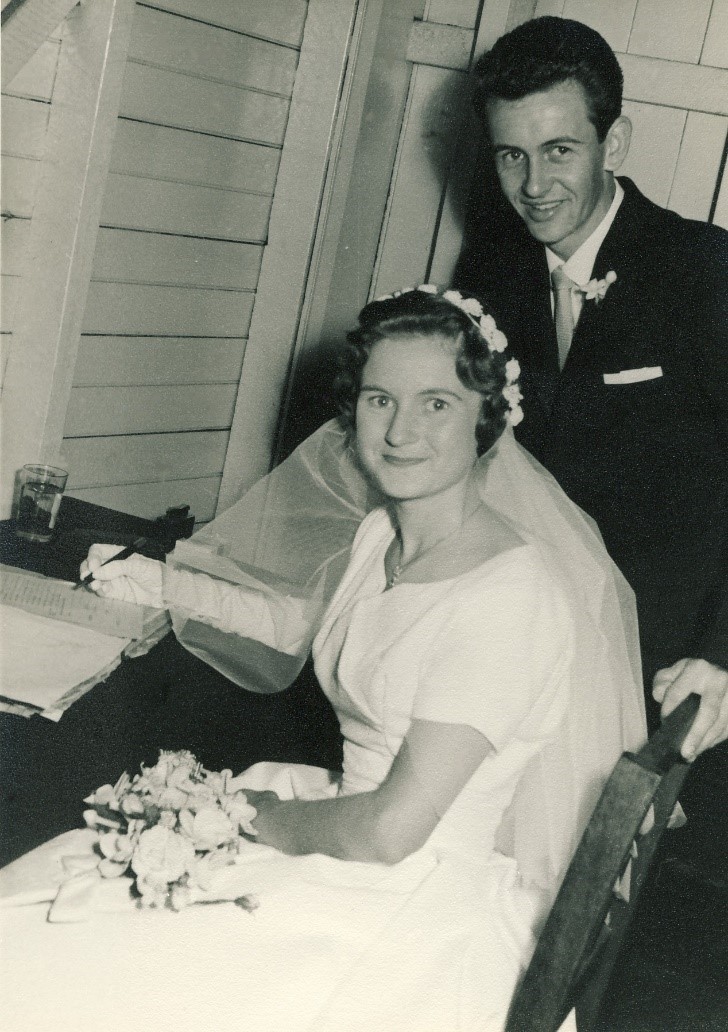 So what's their secret to a long and happy marriage? Judy says their marriage is based on friendship, trust and caring for each other. "That is the most important thing. Caring for each other. Also David plays golf, I play bridge. David doesn't like bridge and I don't like golf. A couple needs their space. But I listen to David's stories of his catastrophes at golf and he listens to the catastrophes I have at bridge."
David says it's important to be friends to start with and you've got to have give and take. "Every married person in their life has had disagreements, of course they have, and anyone who says they haven't has a short memory," he says. "You've got to be friends as well as lovers."
David and Judy have three children, five grandchildren, sadly one of whom passed away, and four great-grandchildren.
To celebrate their 60th anniversary the pair travelled to Mooloolaba on the Sunshine Coast for a night away. "When we checked in the lady at reception heard we were staying for our anniversary and upgraded us to the penthouse," says David. "We went out for dinner at a seafood restaurant."
They also bought themselves a joint anniversary present – a beautifully carved wooden horse (pictured top). "It's rearing up, just like Zorro's horse Tornado," says Judy.