Gloria nails it
Volunteering is a big part of Gloria Stewart's life as a resident at IRT Links Seaside.
"After working full-time I thought volunteering in retirement would give me another interest," she says.
In June 2010 the opportunity came up to start volunteering in the community's aged care centre.
"At first I assisted the diversional staff with some activities and then I was asked to help out with nail care," she says. "Well here I am nine years later still doing nail care and once a month I visit two sections at Links. We have many chats, sometimes about the same old things, family or just things in general."
Gloria feels the service she offers is appreciated not only by the residents and their families but also employees.
Then at the end of every month she delivers the monthly activity program and newsletter to all 150 rooms in the aged care centre.
And if that doesn't keep her busy enough, Gloria is part of a team of some 40 volunteers that run a coffee shop at the aged care centre on Monday and Friday mornings. "This provides a wonderful experience for residents and their families and friends."
When asked about her volunteering activities, Gloria says that if one day she is in care, she hopes that someone comes along and does her nails.
Interested in volunteering with IRT?
The IRT volunteer program is designed to enrich the lives of older Australians through creating meaningful connections.
Volunteers play a key role in optimising the health, independence, wellbeing and quality of life of our residents by taking on roles which improve their access to companionship, social activities, transport and so much more.
Our residents enjoy having someone to talk to, and our volunteers enjoy talking to them too.
To find out more about volunteering with IRT or to apply, please visit www.irtfoundation.org.au/volunteer-with-us.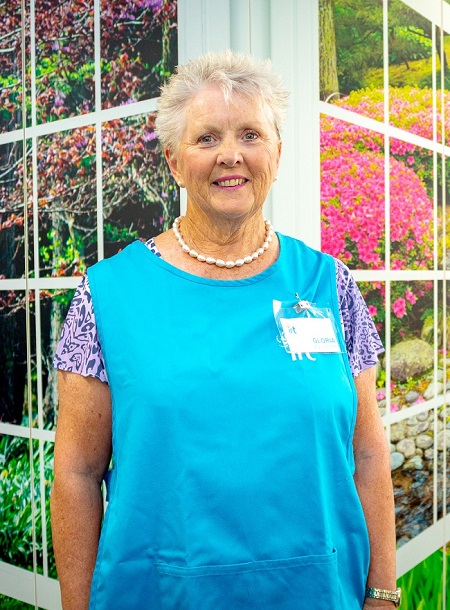 A message for someone thinking of volunteering:
"The personal rewards are worth it, you meet and work with some wonderful people."
IRT Volunteer Gloria Stewart