Paul's drive for giving back
IRT Links Seaside resident Paul Wakeling talks about his life and getting great satisfaction from doing charitable work.
"We started by giving away a used car at the St Thomas More Primary School fete – the school our boys attended – helping to raise money."
Humble beginnings and a strong work ethic paved the way for former businessman Paul Wakeling OAM's life – one where giving back has been a big part of going forward.
In the mid-1980s Paul started the business in Campbelltown that went on to become Paul Wakeling Motor Group. "We started out in 1985 with five staff," he explains. "There are now more than 300 people and growing and it is the most awarded multi-franchised car dealership in Australia."
It was years of hard work and determination that got the business to where it is today.
"Both my wife Margaret and I were born into families that weren't wealthy," Paul explains. "I was one of ten children and Margaret was one of 12. That created an environment, from Margaret's Dad and my own parents, that you just keep working until you got where you wanted to be. That's been the basis of it."
Paul and Margaret married in 1964 and had five children; Timothy, Rowena, Justine, Scott and Kieran. Sadly, Timothy died suddenly when he was 14.
Paul's proud to say his children have inherited the same work ethic.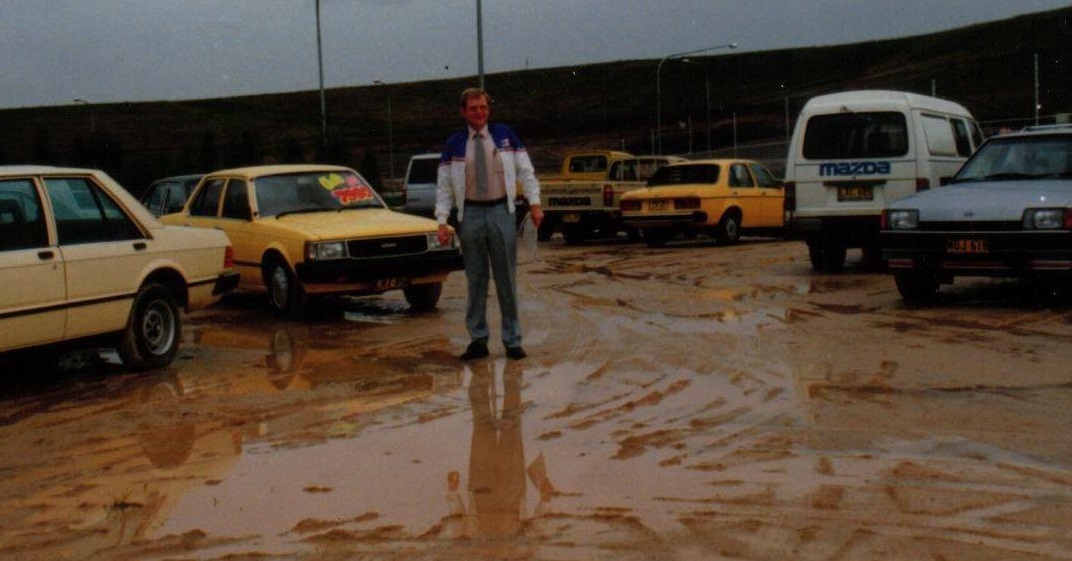 That work ethic has also driven Paul's passion to give back to the community. "When you go from having nothing and then accumulating money, it's an important thing to do," he explains. And while he has now stepped away from the business he remains committed to the charities he supports.
He says being involved with various charities allowed him to become part of the community where the business operates. "I get great satisfaction out of the charitable work I do," Paul explains.
Paul and his family got involved in fundraising not long after he set up his business in the Macarthur region. "We started by giving away a used car at the St Thomas More Primary School fete – the school our boys attended – helping to raise money. My son Scott, who now runs the business, is still doing this 34 years later."
Margaret and Paul were also involved with their boys' secondary school – St Gregory's College at Campbelltown. "I have been involved with running the annual fundraising sports dinner since it started in 1993 and am deputy chairperson. Margaret was on the Board of the Foundation for many years."
Paul is also a passionate supporter of Camden's Mater Dei School, which educates children with mild to moderate intellectual disability. He organises the annual Mater Dei Charity Golf Day, which is supported by local car dealers. "It's the dearest golf day in the Macarthur and we raise between $70,000 and $90,000 a year," he says.
The Kids of Macarthur Health Foundation is another important charity to Paul and he is one of the founding directors and deputy chair. "Over the 21 years it's raised several million dollars improving health outcomes for hundreds of kids in the area," he says.
Wakelings Wheels for Life was set up in 1997 to help improve health outcomes for the Macarthur region by purchasing hospital equipment, which the hospital couldn't normally fund. The money spent so far exceeds $1.5 million.
Paul says it's satisfying making life better for people, and it's not gone unnoticed – he received the Medal of the Order of Australia (OAM) in 2009 for services to the communities of Campbelltown and Macarthur. He was a Centenary of Federation Medallist in 2001 and was named Campbelltown Citizen of the Year in 2003.
But what got Paul on his journey in the car industry to start with? It was rugby league.
"I was playing for Narooma in 1966 when I was asked to play for a team in Nowra," Paul explains. "I said 'get me a job and I'm in'." So he was offered a job with Brewer Ford Motors in Nowra as a trainee accountant. By 1973 Paul was Sales Manager for a Canberra dealership and eventually purchased the franchise with his business partner in 1979 before moving to Campbelltown.
Today Paul and Margaret live at IRT Links Seaside and Paul is a longstanding member of the Residents' Committee. When they moved into IRT Links Seaside some ten years ago they stepped away from the business.
"But I still have an emotional connection to the business," Paul explains.
When asked about the end of Holden in Australia Paul says they had some amazing years with Holden but is disappointed the company has withdrawn from Australia. "However Holden was part of our success and we won't forget that."
Today, Paul and Margaret have ten grandchildren.