Sailing away to a new life
At IRT we are celebrating our 50th anniversary and are sharing our residents' and customers' stories from 5o years ago.
"The decision was very sad and exciting."
Shirley Atkins describes 1969 as a very momentous year for her family.
"We had left a very cold and dreary Southampton to sail to Australia," she explains.
Shirley, her husband Ray and their two children, Perry and Lynne, boarded the ship the Angelina Lauro to immigrate to Australia from England.
"The decision was very sad and exciting. But saying goodbye to our family standing on the dock was something I will never forget."
The five-week trip to Sydney was an amazing experience for the family. "We stopped at the Canary Islands, Genoa, Naples, Sicily, Cape Town, Fremantle, Melbourne and finally Sydney. We partied every night with the few ten pound poms on board."
Shirley even won the Miss Elegance competition while on the passenger liner, and from then on their party was invited to the ship's first class entertainment.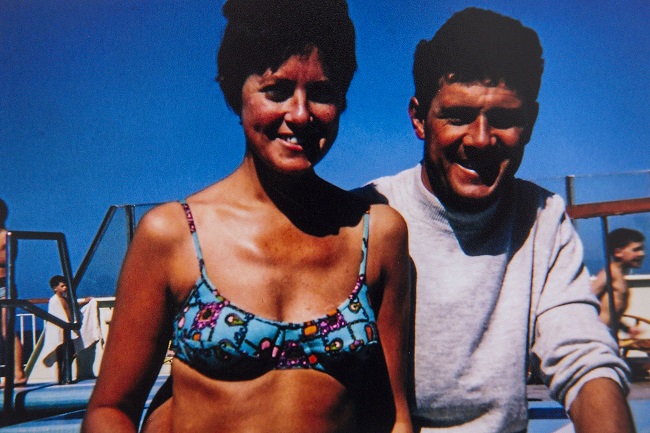 They docked in Sydney in March 1969.
The Atkins family stayed with friends in Sydney when they first arrived, while they found their feet. "We stayed with them in Coogee for three weeks."
On the work front, Shirley and Ray had been in contact with the company Shell before they emigrated, and they were offered the choice of two service stations to operate, one of which was in Unanderra in the Illawarra. Shirley explains Ray was a mechanic by trade and she was a bookkeeper, so they had the right skills.
They knew of the Illawarra as a former next-door neighbour from England was living there too.
Shirley remembers in 1969 that the countryside was beautiful. "It was lovely coming down the escarpment. It's always home."
Shirley recalls the story of their first home in Australia having a dry pan toilet. "I thought all the houses had little garden sheds to match their house. But they weren't garden sheds, they were outdoor pan toilets."
Taking on the service station was the beginning of six years of hard work for Ray and Shirley. "But it was also very satisfying," she says.
They had two years with the Shell Service Station before moving onto the Esso Service Station at Dapto. They went on to build a house on a block of land they bought at Kanahooka.
Of the moon landing, Shirley remembers it happening but doesn't remember what she was doing at the time.
"We were so busy working. I remember it was very hot in 1969 and the children swam all through winter."
When asked about The Beatles' last live performance in 1969, Shirley says they had visited Liverpool in England, where The Beatles hail from, but they were never big fans.
"Ray liked the smooth crooners, like Frank Sinatra, because he's a romantic at heart and he was a singer too."
But life hasn't been without tragedy for the family. "Our lives were shattered in 1975 when our son, Perry, was killed in a road accident on his way home, down Kanahooka Road. To add to this our daughter Lynne was working in casualty at Wollongong Hospital at the time. Though the doctors tried their hardest to save him it was not to be."
Shirley says the help of their dear friends helped them to cope.
The couple moved into IRT Braeside in mid-2017. Ray was diagnosed with Alzheimer's eight years ago, and as they had a home with a pool and a big garden, they decided they needed to move.
"It's the best thing we ever did," Shirley says.