Treasured volunteer now Citizen of the Year
3.6 million Australians, or 19% of the population aged 15 years and over, are engaged in voluntary work, according to the 2016 Census.
Volunteering rates are highest in the 45-54 year age group.
There are 850 volunteers supporting IRT residents in NSW, Queensland and the ACT.
If you'd like to volunteer with IRT, contact Coordinator Harriet Mourd on 02 4221 1031.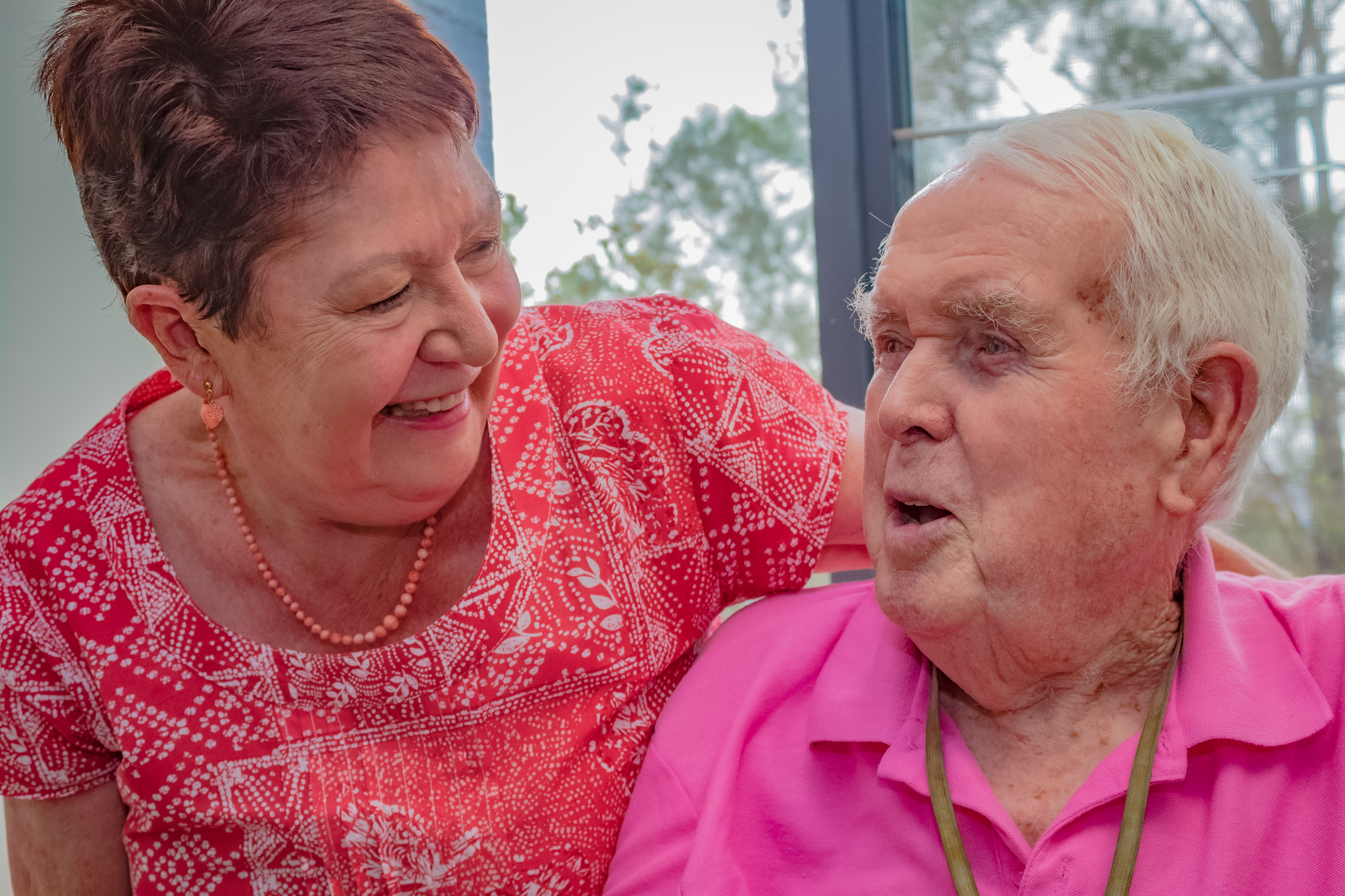 "A real hero who enriches the lives of residents."
Gay Harris is a treasured volunteer at IRT Woolwich. Her unofficial job title of "Friendly Visitor and Activities Assistant Volunteer" only touches the surface of what she does and who she is.
Gay first started visiting IRT Woolwich when a friend's mother moved in to the aged care centre in 2015. It didn't take long for Gay to introduce herself to the other residents, help out around the facility, organise activities and set up afternoon tea. She quickly developed a strong rapport with the residents and employees.
Now, almost five years later, Gay is considered a fundamental member of the IRT Woolwich family. Among other things, she takes residents shopping and organises fun outings; recently she booked tickets for residents to go to the Premier's Gala Concert and NSW Seniors Festival Comedy Show.
IRT Woolwich Team Leader Ann Wrench says Gay is invaluable to the staff and residents' wellbeing.  
"She organises birthday cards for residents, condolence cards for families, get well cards for residents in hospital, and gets these cards signed by all residents and staff. This is a huge undertaking. She even visits our residents if they are in hospital."
Gay's hard work and dedication has not gone unnoticed. Resident Allan Waugh asked his daughters Judy Clark and Alison Zimmerman to nominate her for the Hunter's Hill Australia Day Citizen of the Year Award.
"She is always doing little things behind the scenes we don't know about and she never complains," Judy says.
Gay was on holiday visiting family when she first heard the news of her win.
"I got home from holidays and had so many messages from people at IRT and a letter from the Mayor congratulating me on my win."
"I turned to the cats and said 'well this is exciting isn't it?'."
Gay says it's touching when community-level service is recognised and hopes her win inspires more people to take up a similar volunteer role.
"One of my favourite parts of the job is seeing people's face light up when they smile. Making their life more happy, engaged and diverse."
The residents of IRT Woolwich were thrilled with Gay's win.
"They felt like it was their award too," she explains.
The Hunter's Hill Citizen of the Year Award was announced on 26 January at the Hunter's Hill Town Hall. The residents and employees celebrated with her at a recent morning tea, attended by Hunter's Hill Mayor Mark Bennett and IRT CEO Patrick Reid.
Gay also received letters from residents congratulating her and thanking her for her help. One note that stuck with her was from the oldest resident at IRT Woolwich, which said:
 "Thank you for remembering me, I will always remember you."