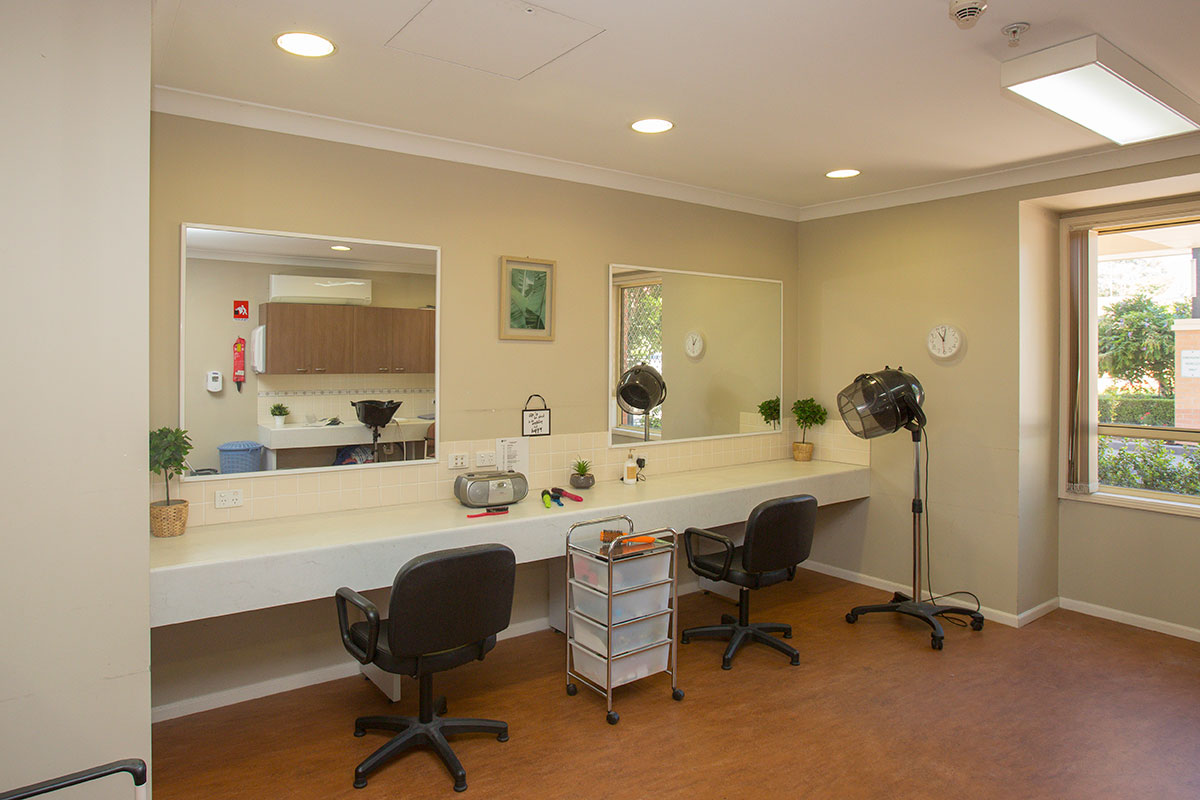 You'll feel at home at William Beach Gardens at IRT Kanahooka
Our aged care centre offers professional personalised care in a home-like environment. Choose from a range of studios, complete with an ensuite and kitchenette, or experience specialised dementia and palliative care in a secure environment. Our rooms are fully furnished and complete with a HiLo bed, wardrobe and emergency call button. Our experienced staff and registered nurses are on hand 24/7 ensuring you're comfortable and well cared for.
Enjoy our many outdoor community spaces to unwind and bask in the sun or get a little exercise in our landscaped gardens, including the secure dementia-friendly garden. There's also a number of on-site features like the gym, hairdresser and library for you to take advantage of.