It gets worse before it gets better: Why older workers will be left out of the COVID-19 job market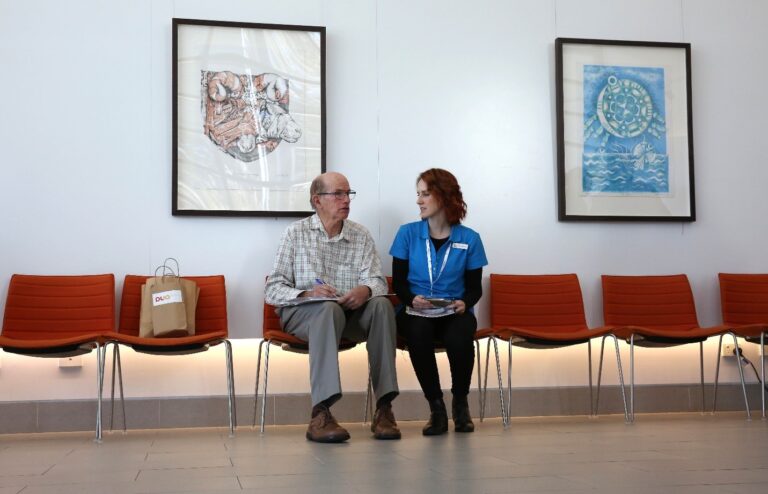 By any account, 2015 was an eventful year. Rosie Batty was named Australian of the year, Australia changed prime minister (again), the world suffered a natural disaster in Indonesia, and a man-made disaster in Paris. The unemployment rate in Australia was nearing a worrying 6.5%. In 2015 Age Matters (formerly IRT Foundation) had expanded our focus from research and grants towards real issues faced by older Australians including unemployment.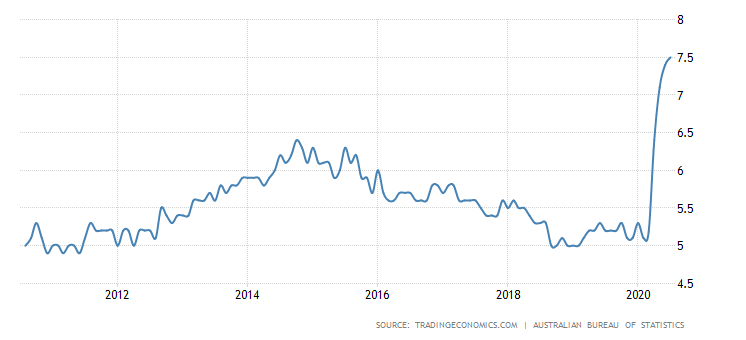 Then Age Discrimination Commissioner The Hon Susan Ryan AO at the Australian Human Rights Commission (AHRC), had been working on the 'National Prevalence Survey into Age Discrimination in the Workplace', which found that over a quarter of Australians aged 50 years said they had experienced some form of age discrimination in the last two years.
Similar to how we are advised to get a bowel scan, mammogram, aural and visual tests – Susan Ryan suggested that we should be getting a regular check-up on our careers as we age. Ryan attended both Canberra and Wollongong for a speaking event during this time, where she re-enforced this message.
Following the prompts by The Hon Susan Ryan, we continued to assist elderly people in their struggles with employment, and our success was being noted. We were turning the ideas around mature workforce participation into practical solutions that were making a real difference.
ACT Government's Office for Ageing kept the conversation going and supported our first Career Check Up Expo for Mature workers through a tripartite agreement along with the Australian Human Rights Commission.
NSW Government's Liveable Community Grants provided funding for the Illawarra Career Check Up Expo, and subsequent events in Northern Rivers NSW and also in Western Sydney.
60% of mature-age job seekers who attended one of our Expos found work within 12 months.
The Benevolent Society commenced planning with a national coalition of partners for movement that would become known as EveryAGE Counts. Fighting ageism in all of its forms and settings. The work we'd done with mature workforce participation was being recognised, with the workplace being given the coalition's priority focus.
With a passion for Social Innovation – providing new solutions to existing social problems – this was a challenge to be accepted.  
We began to pick up the slack where others had left off, aiming to prioritise an issue that had started to be disregarded and had strong links to older persons mental health.
The ACT Government had shifted its priorities from ageing to multiculturalism, and ageing in general was changing from a sole strategic focus of governments to being spread across broader portfolios. Combined with a shift from implementation and increased economic pressures on business, we had plenty of work to do.
To combat this, we hosted a Mature Workforce Roundtable in Wollongong with leaders from business and industry to unpack the challenges and opportunities.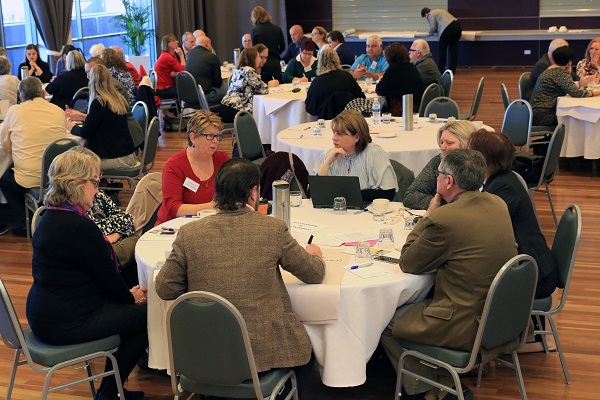 With a feasible and viable solution designed, we partnered with the AHRC & ACT Government to deliver the pilot 'Career Check Up Expo for Mature Workers.'
This was a one-stop shop where participants could undertake a self-assessment. They discussed their results with a Careers Advisor, before speaking to age-friendly expo exhibitors from employers, registered training organisations, financial planners and advisors, government agencies and community services.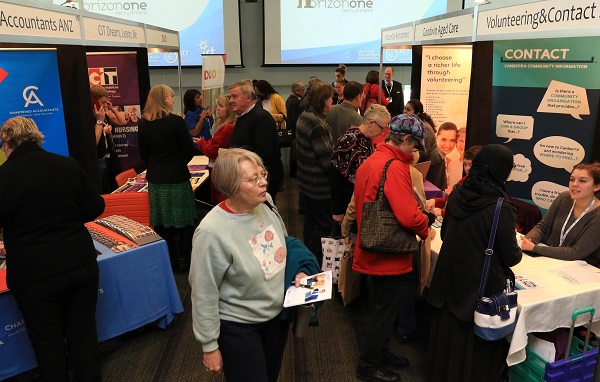 Over 200 people and over 25 exhibitors attended the ACT Expo, and subsequent Expos were held across NSW in Wollongong, the Northern Rivers and Western Sydney.
We also piloted a Reverse Internship (think movie 'the Intern') and hosted an intergenerational job share within our own team.
Working with Regional Development Australia Illawarra we hosted an Innovation Sandpit, workshopping the devastating challenges of workers experiencing age discrimination. Real older workers spoke of their real problems. Possible ideas solutions unpacked.
What we did was bring government, business and workers together. Sentiments that were later echoed in the Willing to Work Report.
The Hon Dr Kay Patterson AO later took the reins as the AHRC's Age Discrimination Commissioner. Expanding on the work of her predecessor, Dr Patterson's work was now focusing on similar areas to those of Age Matters – homelessness amongst older women, and elder protection (as a prevention of elder abuse).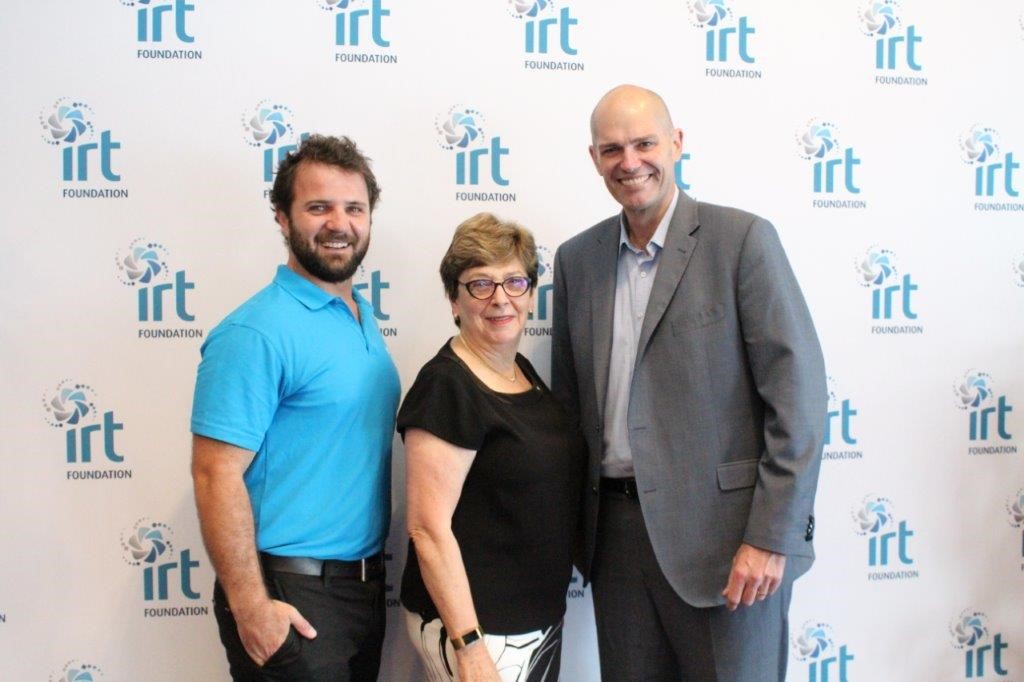 We have made a lot of progress over the past five years, but nothing could have prepared us for the events of 2020, and the devastating impacts they had on the job market as a whole, and especially for older Australians. Australia's unemployment rate is now around 7.5%.
Despite all the progress towards shifting barriers and attitudes in the workplace, the combination of Australia's worst bushfire crisis in decades, and the unprecedented COVID-19 pandemic found our country standing at the precipice of a crisis for older workers.
Sadly, these events will highlight the plight of mature age job seekers, as they will almost certainly be overlooked and drowned out by the vast numbers of younger individuals who have found themselves without work.
If you're an older worker and you're at a lost for where to turn, please get in contact or share your story. We need to keep this conversation going and continue to raise the profile and value of older workers.
A lack of meaningful work and adequate income are risk factors for becoming homeless.
This year may have been a devastating one for most people, in many different ways, but it is not over yet, and one thing Age Matters has is commitment and experience. We are determined to help older Australians gain a fair chance at employment, but we need your help to do so!
No donation is too small, and every cent is appreciated. By donating, you can help a disadvantaged person gain access to housing, purpose and employment, as well as joining the Age Matters family.
If you wish to help our work you can donate here:
Brighter days are on the horizon, but it will take all of us to complete this journey, and create new and better lives for all disadvantaged elderly Australians. We are all struggling, but by banding together and helping one another we can get things back to normal, or better yet, push them to better than they used to be!