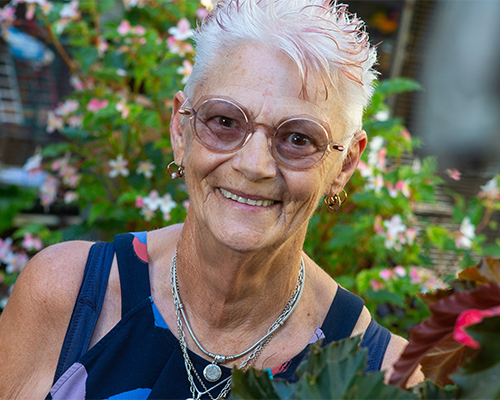 Long-time IRT volunteer Lyn Phoenix, 74, enjoys the volunteering work she does for IRT at William Beach Gardens at IRT Kanahooka.
Lyn's daughter Nia, who works at IRT, suggested to Lyn that she could use some of her skills in a volunteering role at IRT.
"I've been an IRT volunteer for 13 years," Lyn explains. "I cared for my Mum for 32 years before she passed away." Lyn enjoys doing craft and painting nails, so every Friday she was at William Beach Gardens doing just that.
The COVID-19 pandemic has changed the work of IRT's volunteers – with restrictions meaning volunteers cannot do their regular volunteer work at times. However, Lyn has been calling some of the residents to say 'hello' and is looking forward to when she can resume her Fridays of craft and nail painting.
"I love it – I think because I cared for my Mum – and I enjoy the companionship," she says. "The residents give to you what you give to them."