Safe homes for vulnerable people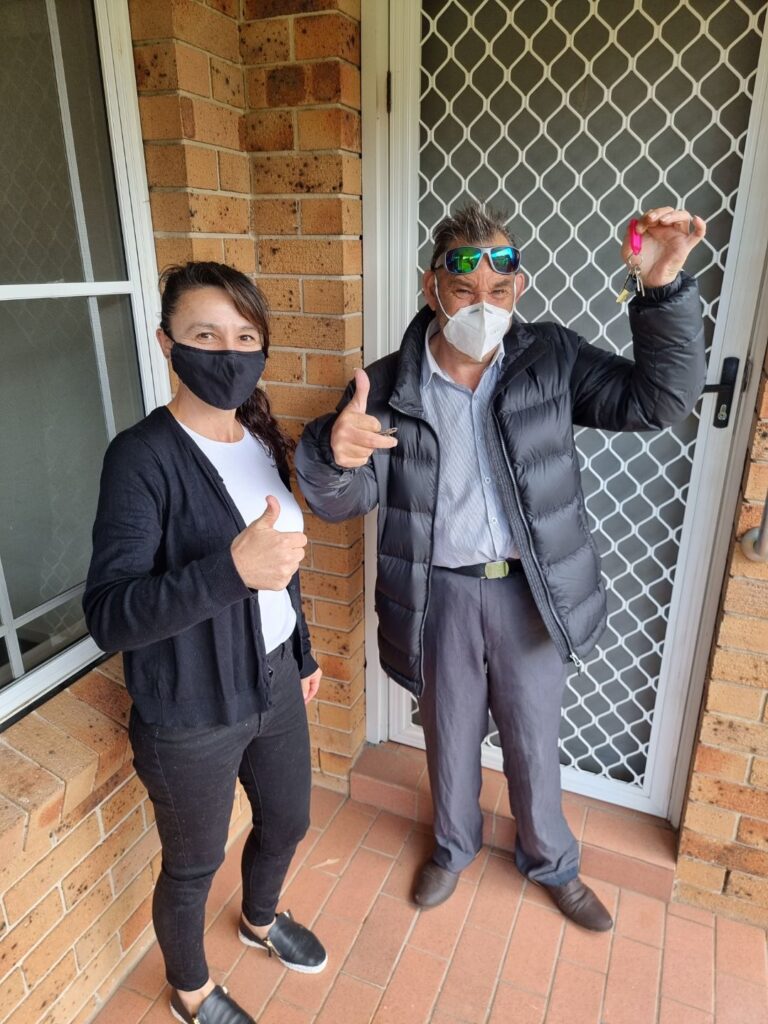 Meet John*. John (pictured) is very excited after receiving the keys to his new, safe and secure home. John's story, unfortunately hasn't always been a happy one.
For many years, John was living in social housing, where he was constantly being harassed and manipulated by so-called 'friends'. A kind, agreeable and sociable man, his trusting manner made him extra vulnerable to such treatment. John was terrified of the verbal threats and intimidating behaviour he experienced everyday. Although people would occasionally stand up for him, they often wanted something in return. John has also been subjected to discrimination because of significant health issues and physical disability, including challenges in reading and writing.
John had tried reaching out for help. He was known to the local community centre, but the severity of his situation wasn't understood because John 'presented well'.
But this story has a happy ending. The Age Matters team worked alongside the NSW Department of Communities and Justice to secure John appropriate housing. John now has good neighbours who look out for him. With formal support networks in place, John's future is looking positive.
"I wouldn't be where I am if it wasn't for the support of Age Matters and Housing. I would still be living like that," says John.
John is now focused on living independently for as long as possible with the appropriate support in place.
It's important to recognise that it's not just people sleeping rough who are taken advantage of and subjected to abuse. It's people like John who fall through the cracks. Age Matters is here to help older people who are vulnerable find stable accommodation that's right for them.  
* name changed for privacy