Age Matters calls for state-wide housing information service for seniors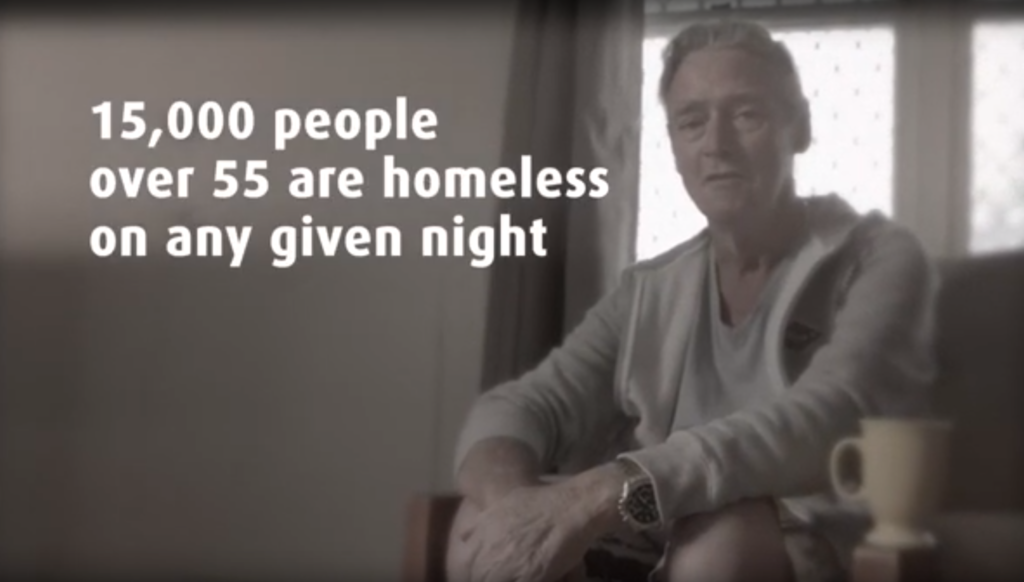 This week is National Homelessness Week and IRT's Age Matters team is urging Australians to consider how they can help combat the increasing risk of homelessness for older people.
Age Matters is an initiative of IRT Group which tackles homelessness, ageism and social isolation.
Age Matters Manager Natasha Debsieh says National Homelessness Week is a timely reminder of the issues of social isolation, housing affordability and economic disadvantage for older people.
"The common narrative at the moment is focused on the cost of living," says Natasha.
"Unfortunately, for older people, if you don't own your own home you're at risk of homelessness. Less than 1 per cent of rental properties in the Illawarra are affordable for someone living on an Aged Pension.
"At Age Matters, we are advocating for a state-wide housing information service for seniors, enabling them to seek out their options early and avoid crisis.
"We are also calling for a significant investment in social and affordable housing that is appropriate and safe for older people so they can age-in-place and avoid homelessness."
Age Matters receives daily referrals from people who have lived in private rental properties for years and now need to relocate because their homes are being sold or developed. Many older renters are also living in sub-standard conditions because they're afraid to speak up and risk eviction.
Natasha says many older people are living in conditions where they lack access to basic facilities that are increasingly important as they age.
"Not all homeless people are sleeping rough on the streets – many are couch surfing or living in converted garages or caravans," says Natasha.
"We are also hearing stories of older people who are not homeless, but essentially isolated or trapped in their own homes because stairs prevent them from leaving due to mobility or frailty. They have few options available to them with such a scarcity of affordable rental properties.
"Older people are more likely to be victims of elder abuse, including financial abuse which is often related to the family home. Domestic violence also affects older people differently as a lifetime relationship of abuse can make change exceptionally challenging.
"As a service provider, we are seeing a systemic failure to the vulnerable and disadvantaged. Every sector; health, aged care, social services and community services seems stretched to capacity. The system is also primed to respond to crisis, waiting for an individual's circumstances to be on the verge of collapse before emergency assistance can be accessed."
Age Matters relies on grants, donation and fundraising to support its work to assist vulnerable disadvantaged older people to access housing and services. The team is encouraging people to donate regularly or to establish a workplace regular giving program. A significant difference can be made to the lives of vulnerable older Australians for just the cost of a coffee each week.
Visit irt.org.au/about/age-matters/ for more information.
Enquiries: Natasha Debsieh – Age Matters 4221 8642
Media enquiries: Hannah Ellson 0429 361 627 | engage@irt.org.au
General enquiries: 134 478
About IRT Group:
IRT Group is one of Australia's largest community-owned, not-for-profit providers of retirement living, residential aged care and home care. With more than 50 years' experience and locations throughout NSW, the ACT and South East Queensland, we employ almost 2200 people and play a significant role in promoting seniors as dynamic, influential and valuable members of society.