Tree Planting Honours Memory of Beloved Eurobodalla Resident Margaret Houston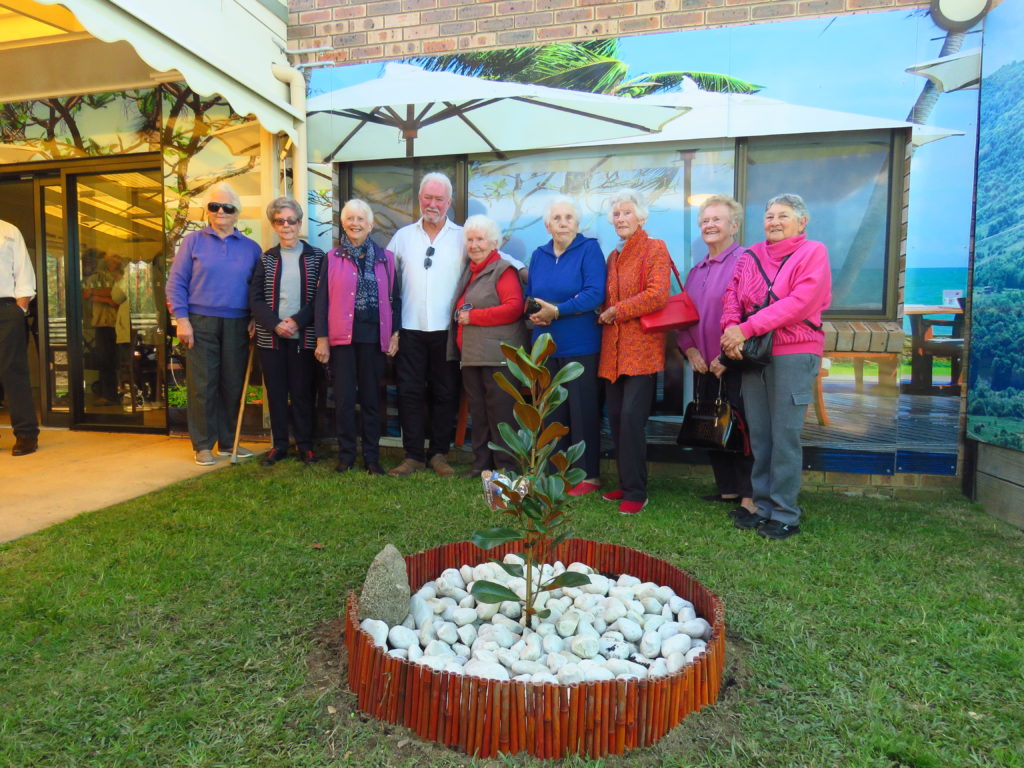 A tree planting ceremony at IRT Dalmeny on 2 August honoured the memory of Margaret Houston.
Margaret is remembered for her years of devotion to helping create the best lifestyle possible for residents of IRT Dalmeny. She was an integral and longstanding member of the former IRT Dalmeny Aged Care Centre Auxiliary.
Friends, family, former members of the Auxiliary and IRT employees gathered in the Mummaga Wing garden at IRT Dalmeny. Margaret's son Wayne planted a one metre white flower magnolia, his mother's favourite. Following the tree planting, a morning tea was held in the main dining room.
Margaret was a founding member of the Auxiliary in 1979 and was one of the group of Eurobodalla Shire citizens who successfully lobbied to have an aged care centre built in Dalmeny.
IRT Executive General Manager – Aged Care Centres, Jason Malone said IRT will always remember Margaret and her significant contribution to the care, comfort and wellbeing of residents through her efforts with the Auxiliary.
"Margaret was very dedicated to her work with the Auxiliary and its main objective of supporting residents living in our aged care centres," Mr Malone said.
"She was a driving force behind many of the Auxiliary's major fundraisers, like the legendary Annual Fete which brought the community together."
Margaret retired to IRT Dalmeny in late 2018 and passed away in June 2019.
Media enquiries: Hannah Ellson 0429 361 627
General enquiries: 134 478