Weekends with King Charles III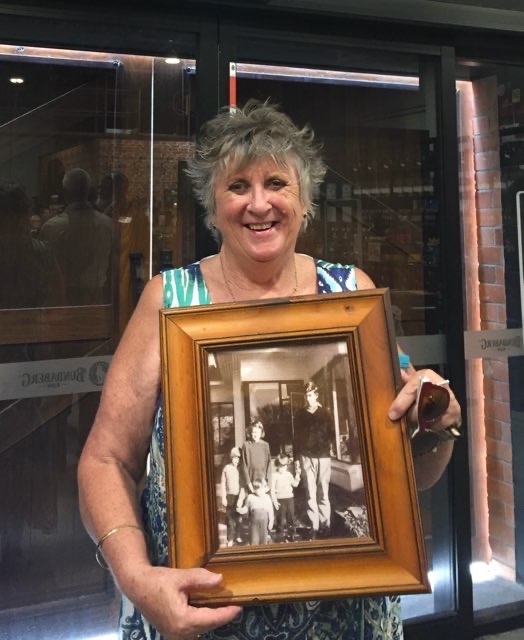 For IRT retirement village resident Jane Tozer, life as an 11 year old on her parents' dairy farm in Lilydale, Victoria, was full of fun times and adventure – horse riding, swimming, tadpoling in the creek – oh, and hanging out with the future King of England!
But what was the then-Prince of Wales doing in Victoria's high country in the 1960s?
"When King Charles was 16, he attended the Timbertop outdoor adventure school, which is [a remote campus] part of Geelong Grammar," Jane explains. "On the weekends and school holidays he'd come and stay at our farm."
Jane's farm featured two houses – the family home and another property that had been recently vacated. After scouting for properties across Victoria, the King's security detail chose the vacant house on Jane's farm, as it was close to Timbertop, easy to secure, and large enough to accommodate the King's large staff including his equerry and cook.
Life on the farm for King Charles III looked much the same as it did for Jane and her three sisters, with Charles sometimes helping Jane's dad in the cow yard by stirring the milk in the tank while he watched the cows being milked.
"He'd come for dinner on occasion. I think he really liked living on the farm because he actually got to have some downtime. He didn't have a strict schedule to follow. Although he never had a moment to himself – he was always accompanied by his staff.
"We didn't kowtow to him at all – he was just another kid to have fun with. No one else got any sort of special treatment on the farm, so Prince Charles didn't either!"
"I didn't have a concept of what a prince was. He called me Jane and I called him Charles!"
On the day King Charles III left the farm, Jane and her sisters were to have a photo with the King.
"Mum put us in our best church clothes and Charles insisted we change into our farm clothes!" laughs Jane.
Jane and her sisters, who are now all based in Queensland, had the chance for a 'royal reunion' when King Charles III visited Australia in 2018. After learning he was to visit Bundaberg, one of Jane's sisters managed to line up invitations to the meet and greet at the Bundaberg Rum Distillery through a friend in the local Mayor's office.
Jane says she was surprised at how much he remembered from his time on the farm.
"We were told all the protocols – don't touch him, you'll have a few seconds with him while he shakes your hand and we have to call him 'Your Majesty' – and then when he walked up to us, my sister said 'Hi Charles, how are you?!' and he stayed with us for about 20 minutes!"
"His security detail kept saying 'move on, move on' and he said 'I haven't finished yet!'"
"We decided to re-enact the photo we had taken with him when he was on the farm, and in the original photo he's holding one of my sister's hands, so she grabbed his hand for the photo in Bundaberg and security was having a fit!" laughs Jane. "It was really nice to catch up."
Jane jokes that she's waiting for her invitation to the King's Coronation, but it turns out there's something else she's waiting for even more.
"On the day Charles left the farm, he told me he had a special present for me. I'd just had my tonsils out and it was the middle of winter in freezing cold Melbourne and I got dragged out of bed and had to walk down our very long driveway and wait for his entourage of cars. I was really excited because I kept thinking it would be a bike – I really wanted a bike. So, I'm at the end of the driveway, sick as a dog, and he wound down the window and gave me an autographed photograph of himself from the Herald Sun as a farewell present. It wasn't a bike! I was so cranky that on my way back up the driveway I tore it to shreds!
"This story might have gotten back to him by now – so I'm expecting a bike to arrive sometime soon!"
Media enquiries: Hannah Ellson 0429 361 627 | engage@irt.org.au
General enquiries: 134 478
About IRT Group:
IRT Group is one of Australia's largest community-owned, not-for-profit providers of retirement living, residential aged care and home care. With more than 50 years' experience and locations throughout NSW, the ACT and South East Queensland, we employ more than 2000 people and play a significant role in promoting seniors as dynamic, influential and valuable members of society.