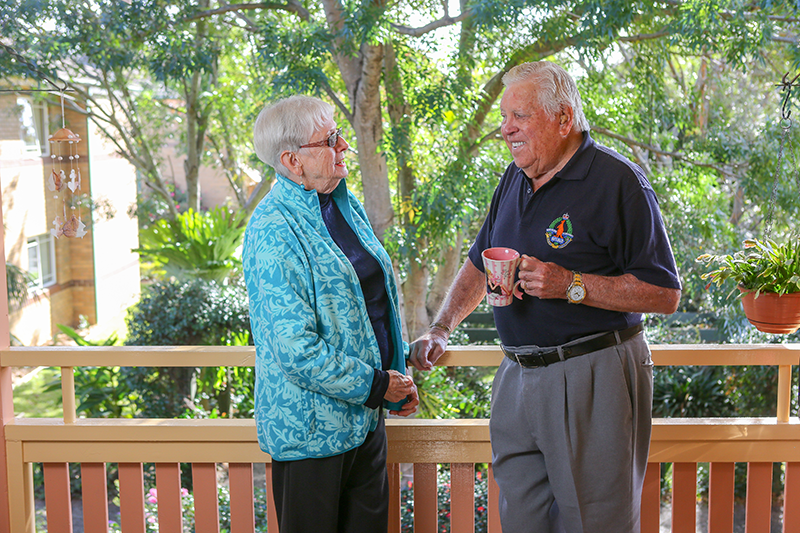 IRT Braeside residents, Jan and Peter Groves.
Stay close to your loved one throughout your aged care journey
Jack and Gillian have been together all their lives, and they're not going to let their age separate them now.
While Gillian continues to live independently in an IRT retirement village, Jack is provided professional round-the-clock professional care in the co-located aged care centre.
At IRT's 15 co-located communities we want our residents to be supported throughout their aged care journey. This means remaining as close to friends and family as possible whilst receiving personal and professional care.