Giving Back
Sep 07, 2020
Gay's way of giving
IRT volunteer Gay Harris encourages others to consider volunteering.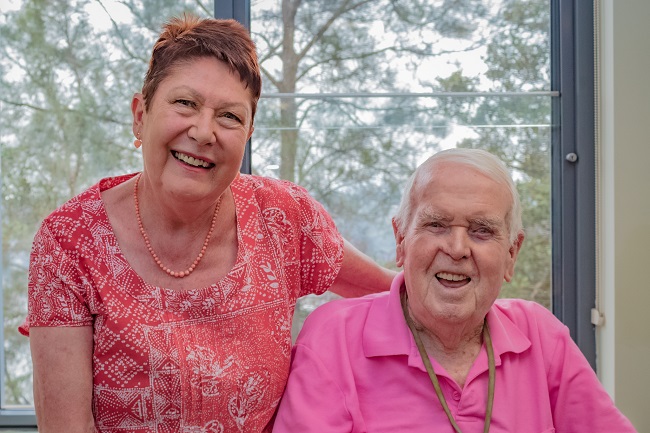 "The need for volunteers in aged care is growing because as the population ages there's a greater need. I encourage people to think about it."
From armchair travels around the globe to making cards for special occasions – these are just some of the ways IRT volunteer Gay Harris supports the residents and staff at IRT Woolwich. And her work hasn't gone unnoticed.
Gay was named Hunters Hill Council's Citizen of the Year at the council's Australia Day celebrations this year.
She was visiting family in New Zealand when the news of her win came through. "I missed all the calls from council because I was away," she laughs. "It was such a lovely thing. I got a letter from the Hunters Hill Mayor. I was grinning from ear to ear."
She says the residents at IRT Woolwich were also "tickled pink" by the news of her accolade. "They had some ownership too, as I volunteer at their community," she explains.
IRT Woolwich resident Allan Waugh asked his daughters, Judy Clark and Alison Zimmerman, to nominate Gay. "Allan said he thought I should have got a medal," Gay laughs.
Allan and his daughters accompanied Gay to the award presentation too. "It was all very exciting," she says.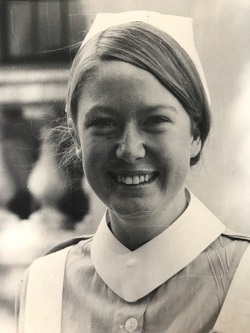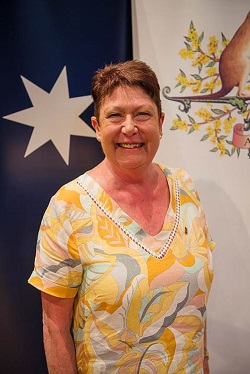 Gay isn't a local to Hunters Hill – she lives in the Sydney suburb of Leichhardt – but spends many hours each week volunteering at the IRT community at Woolwich. "A couple of good friends lived at Hunters Hill and a friend's mother moved into IRT Woolwich. My friend asked me to help out with her mother and that's how I became involved and I started volunteering here. She needed some assistance to come out of her shell."
Gay's journey to become a volunteer started after a very difficult and sad point in her life.
In 2012 Gay's husband Clive was diagnosed with cancer, so she decided to stop working and spend quality time with him before he passed away.
"After he died I decided I wanted a sea change and to do all the things I wanted to do," Gay explains.
So she started volunteering – first with the Royal Prince Alfred Hospital, and then propagating plants with her local council. "After that I went to Woolwich, in 2015, and I really enjoy volunteering at the community."
Caring for others has been a big part of Gay's life – she's a trained nurse and completed her training in Christchurch, New Zealand. "It was a time when nurses wore little caps and starched aprons and collars," she says.
After her training she and some friends decided to see the world, but on returning to New Zealand there was an over-supply of nurses, so she took a job as a medical representative.
But it was her next role which brought her to Australia.
"I had a total career change when taking up a role with an under-35s travel company, based in Sydney," she explains.
From there she moved into direct marketing in the health and pharmaceuticals sector, and went on to set up and then sell her own business in this sector in the late '90s.
Today, Gay spends two to four half days a week at IRT Woolwich Aged Care Centre.
She says the residents value and appreciate the work the volunteers do. "We can go out, or we can sit and talk. Sometimes it's just little things. Particularly for residents who don't have any family close by – I try and spend more time with them. On Sundays we show a movie, we have singalongs, play a type of skittles called finska, and do gardening."
She hopes the work she does is a value-add to people's lives.
"I live on my own, with my two cats, but they don't say much," she laughs. "When you live on your own you can get self-centred. So volunteering is a nice way of saying 'hello'. It's also wonderful to see the residents' faces light up and to see them laughing and singing and enjoying themselves as well."
Gay says the volunteering work she does at IRT Woolwich is quite diverse, and can be very rewarding – including taking photos and making them into cards for the residents. "They seem to like that," she says.
Gay says she seeks out activities that inspires the residents – including armchair travel, where they watch a DVD and theme the afternoon to the country they are learning about.
She also has plenty of praise for the IRT staff at Woolwich. "The staff are very lovely."
Gay encourages others to think about becoming a volunteer – particularly in aged care.
"The need for volunteers in aged care is growing because as the population ages there's a greater need. I encourage people to think about it."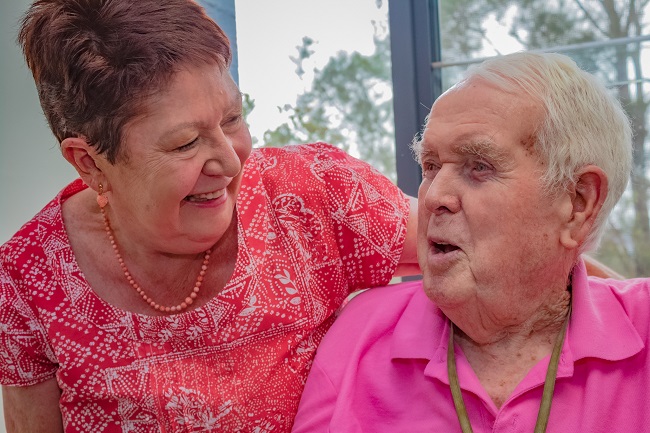 Volunteer with Age Matters at IRT
Our IRT volunteer program is designed to enrich the lives of older Australians through meaningful connections. Our volunteers play a valuable role in supporting our mission and values. In doing so, we are improving the quality of life for customers and volunteers. We have a range of volunteering roles at IRT with Age Matters, including friendly visitors, activities assistants, bus drivers, café assistants and meal assistance.

To find out more about volunteering with IRT or to apply, please click below.
Find out more