Shoalhaven & Eurobodalla IRT Aged Care Teams Honoured for Excellence this Aged Care Employee Day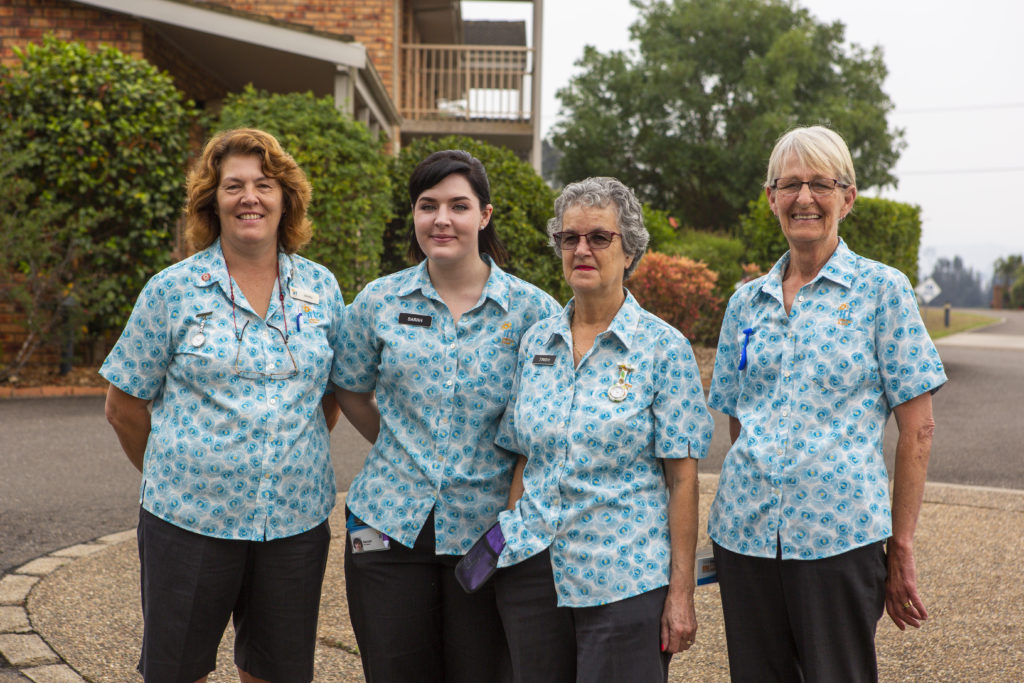 IRT Aged Care teams in the Shoalhaven and Eurobodalla have been recognised by Leading Age Services Australia (LASA) with an Excellence Award for their extraordinary efforts caring for residents and customers while under direct threat from the 2019/20 summer bushfires.
The announcement of their achievement coincided with the third annual Aged Care Employee Day; a day established to celebrate Australia's 365,000 aged care employees, caring for 1.3 million older Australians.
The NSW LASA Excellence in Age Services Award went to IRT employees working throughout the Shoalhaven and Eurobodalla regions. This includes not just aged care workers and nurses but also lifestyle coordinators, kitchen, laundry and cleaning staff, caterers, maintenance and gardeners, retirement village managers, home care employees, administration officers and members of the Critical Incident Management Team.
The following eight IRT sites were impacted by the fires: IRT Greenwell Gardens, Nowra; IRT Culburra Beach; IRT St Georges Basin; IRT Sarah Claydon, Milton; IRT Crown Gardens and IRT The Clyde, Batemans Bay; IRT Moruya, and IRT Dalmeny.
IRT Group CEO Patrick Reid says the award recognises each employee's exceptional commitment to caring for older Australians under the difficult and frightening circumstances of the summer bushfires.
"I am incredibly proud and humbled by the heroism of our aged care teams who remained calm under pressure and continued to put the care needs of our residents before their own even when some members of the team were losing their own homes to the fires," Mr Reid said.
"Our employees showed true leadership, courage and selflessness during the crisis to keep our residents and employees safe."
IRT's aged care centres on the NSW South Coast provide care services for up to 540 residents. As the emergency situation unfolded employees demonstrated extreme levels of commitment to the welfare of residents. Many came in from leave, worked double shifts to assist with evacuations, helped secure and hose down buildings as fires approached and ensured residents remained calm, at times without power. Employees worked around the clock for days on end.
No residents or buildings were lost to the fires, due in large part to the dedication and commitment of employees and firefighters.
The theme for this year's Aged Care Employee Day is Thanks for Caring and Mr Reid encourages everyone in the community to share their thanks for people working in aged care. If you'd like to thank someone or a team working at IRT please visit www.irt.org.au/thanks-for-caring.
Media enquiries: Hannah Ellson 0429 361 627
General enquiries: 134 478
About IRT Group:
IRT Group is one of Australia's largest community-owned, not-for-profit providers of retirement living, residential aged care and home care. With 50 years' experience and locations throughout NSW, the ACT and South East Queensland, we employ almost 2800 people and play a significant role in promoting seniors as dynamic, influential and valuable members of society.