IRT launches recruitment drive for aged care employees in Eurobodalla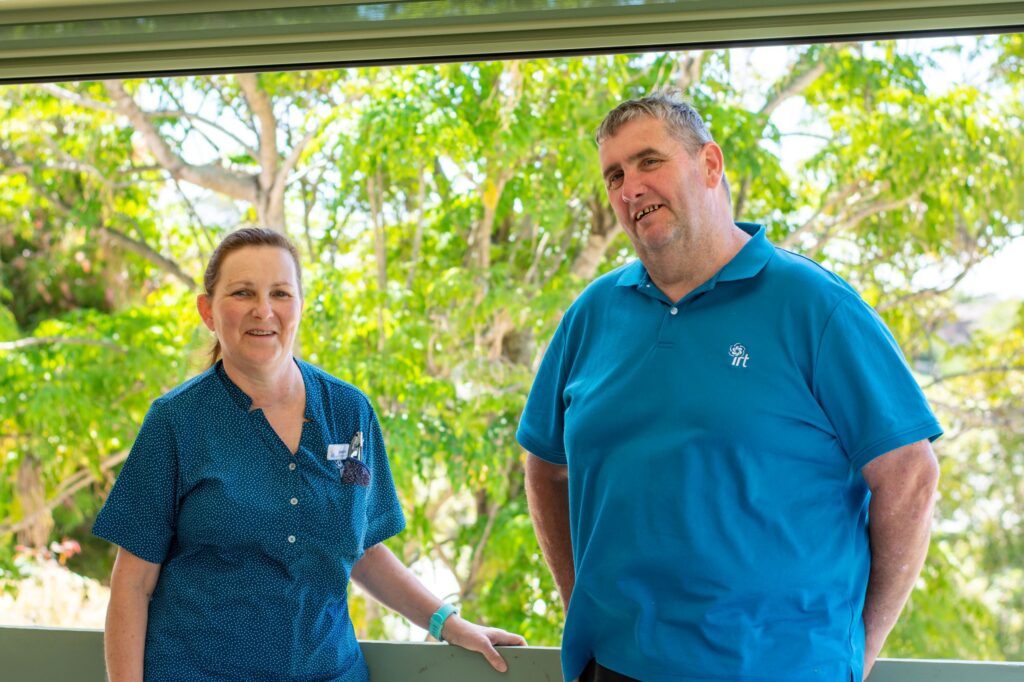 Local aged care provider IRT Group has launched a recruitment drive for aged care employees across its sites in the Eurobodalla region to help manage safe visits and visitor health checks in place due to the pandemic.
IRT Group CEO Patrick Reid said the COVID-19 pandemic has brought increased demands for aged care centres and that more employees are urgently needed to help address the added requirements.
"We're seeking to hire more aged care employees in the coming months to help us continue providing the quality care our residents need," Mr Reid said.
"Our ongoing response to COVID-19 has seen our aged care staff assume many extra responsibilities, notably managing scheduled visits, visitor wellness screening, dedicating more one on one time between care staff and residents and helping facilitate phone and video calls.
"We're looking for people who can help us with our mission to improve the lives of older Australians.
"Working in aged care is so much more than just a job, it's an opportunity to make a genuine difference in someone's life. If you're someone who's ever considered working in aged care, now is the time to make a move."
Bruce Sketchley, 55, of Kianga did just that when he commenced his role as an aged care employee at IRT Dalmeny in June. After spending most of his working life in land care and landscaping Bruce says he was ready for a change.
"I have a caring nature and was interested to try something different. I'm really enjoying it. I like the interaction with the residents and knowing at the end of the day I've done something for someone they couldn't do themselves. I get a lot of self-satisfaction out of it. The people I work with are also really nice. I've never really had that before."
Jeanette London, 58, of Narooma also works at IRT Dalmeny and has done so for the past 15 years. Formerly a chef, Jeanette decided to switch careers, as caring for older people had always been something she'd wanted to do.
"I've always liked elderly people and have always wanted to work in aged care. I work in the dementia wing and treat them with the respect and dignity that I would want for my own family. I'd say to anyone considering a job in aged care the most important thing is to have respect for people. It can be hard at first, but if you're respectful and caring it can be the most rewarding job you'll ever have."
IRT is hiring to fill multiple part-time and full-time aged care employee positions at Batemans Bay. Moruya and Dalmeny.
As an established aged care provider for more than 50 years, IRT offers secure employment with competitive salary and remuneration benefits. Employees are supported to upskill with access to qualifications and professional development short courses via IRT Academy. Opportunities to build a long-term, successful career in aged care include cadetship and graduate programs.
Other employee benefits include travel allowances, relocation packages, birthday leave, access to exclusive retail discount program MyRewards and discounted gym memberships with Fitness Passport.
To start your next career move or lodge an expression of interest in future job opportunities visit: https://www.irt.org.au/careers-study/careers-at-irt/
Media enquiries: Hannah Ellson 0429 361 627 | engage@irt.org.au              
General enquiries: 134 478
About IRT Group:
IRT Group is one of Australia's largest community-owned, not-for-profit providers of retirement living, residential aged care and home care. With 50 years' experience and locations throughout NSW, the ACT and South East Queensland, we employ almost 2800 people and play a significant role in promoting seniors as dynamic, influential and valuable members of society.