More volunteers sought for IRT's Volunteer Dementia and Delirium Care Program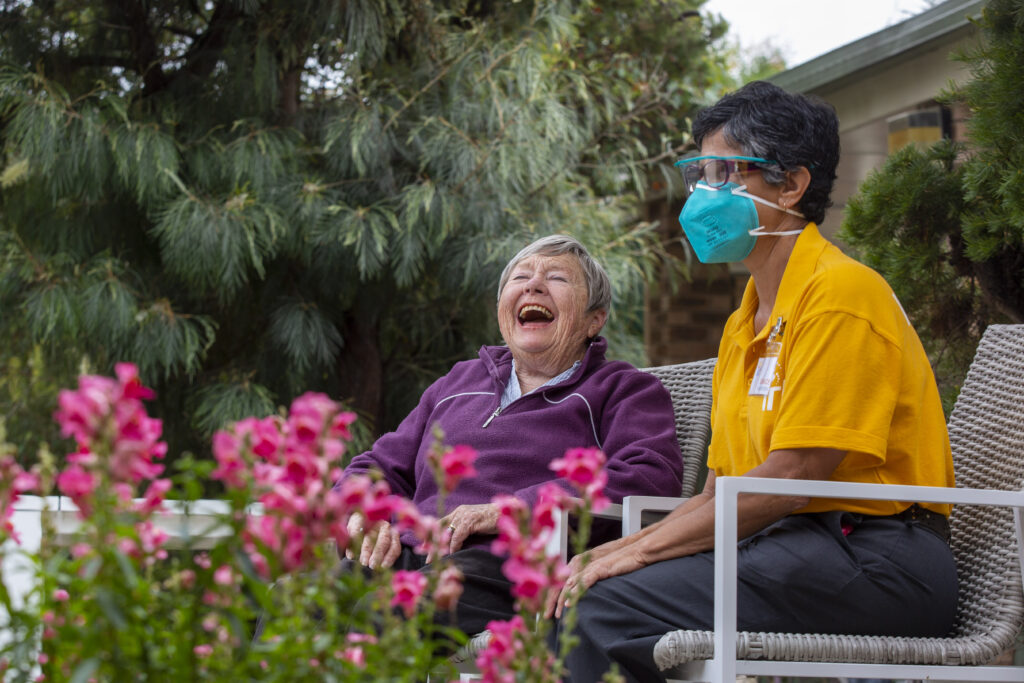 IRT Dalmeny is seeking more volunteers to participate in an aged care study that is evaluating the role volunteers play in the life of residents living with dementia.
Volunteers in the study are trained in dementia-specific person-centred care to improve residents' emotional wellbeing and comfort. Before their start at IRT Dalmeny, volunteers gain a comprehensive understanding of dementia and delirium, how to understand and respond to behaviour changes that can occur, different communication techniques and a range of therapeutic activities.
The volunteers then provide one-to-one practical assistance and emotional support to residents living with dementia and play an integral role in assisting the IRT dementia support team.
Gabrielle Morrice from Bermagui is already registered to be a volunteer in the study after it was recommended to her by a friend who read about it in the paper.
"I'm very excited to be part of the study. I like helping people and helping make people's quality of life a little bit better in a small way. That's what motivates me," Gabrielle said.
Gabrielle moved to Bermagui from the Riverina in early 2020 and recently graduated from a Graduate Diploma in Psychology.
"I've always had an interest in geriatric psychology and have always felt that there is a need there. Plus I really enjoy working with older people, I find it energising."
Gabrielle is participating in the study during a break she is taking from her own academic studies before going into her honours year.
"I'm really excited to have this volunteer opportunity to see if specialising in this space is something I really want to do."
The volunteer study at IRT Dalmeny is run in partnership with three Southern New South Wales Local Health District (SNSWLHD) researchers, Catherine Bateman, Annaliese Blair and Dr Katrina Anderson. The study adapts the highly successful Volunteer Dementia and Delirium Care Program (VDDCP) first established at Bega Hospital in 2009 and evaluates its outcomes in residential aged care.
Funded by a research grant of $591,000 from the Dementia Centre for Research Collaboration the study aims to evaluate how the VDDCP can improve the lives of aged care residents living with dementia by optimising the role of volunteers.
Anyone interested in learning more about becoming a volunteer is urged to visit irt.org.au/careers and search for the Golden Angels Volunteer job ad or call 02 4221 1031.
Media enquiries: Hannah Ellson 0429 361 627 | engage@irt.org.au
General enquiries: 134 478
About IRT Group:
IRT Group is one of Australia's largest community-owned, not-for-profit providers of retirement living, residential aged care and home care. With 50 years' experience and locations throughout NSW, the ACT and South East Queensland, we employ almost 2800 people and play a significant role in promoting seniors as dynamic, influential and valuable members of society.