Tarrawanna retirement village residents 'take a spoonful of sugar' for Cancer Council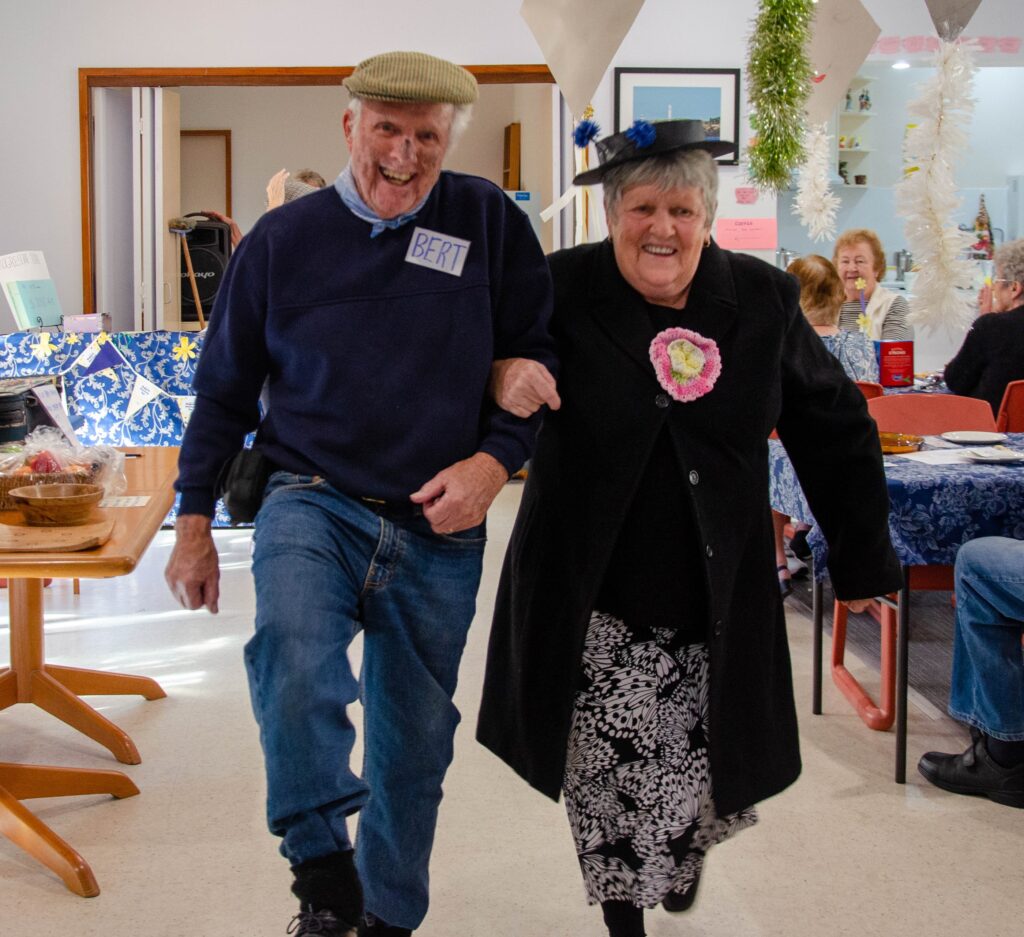 Residents at IRT Tarrawanna Gardens Retirement Village recently channelled Mary Poppins to hold  their fourth annual Biggest Morning Tea this week, and 'with a little bit of luck' raised over a thousand dollars for Cancer Council Australia.
The Mary Poppins themed event was organised by a small group of residents who have been working throughout the year to prepare for the big day. The residents choose a new theme each year to keep the morning tea exciting, making sure to include a musical element that everyone can sing along to so it made sense to go with Mary Poppins this year – a 'super-cali-fragilistic-expi-ali-docious' idea in fact. Previous themes include birds, Disneyland, and Blinky Bill.
A total of $1021.30 was raised for the Cancer Council by residents, their families and local businesses.
IRT Tarrawanna Gardens resident Betty Jackson helped organise the event and says it has been wonderful to see the residents getting involved. Special guests included Mary Poppins herself, Bert and a number of his chimney sweep friends.
"This is what our village is all about, to join in, to be happy, and to get to know each other. We've made a whole new family," Betty said.
Betty created all of the decorations herself including kites for everyone, which took her almost six months to complete.
"It's a talent that I've been given that I hope I've used the right way to make people happy in life."
As a way of paying forward the generosity of donors, Betty says the village residents always like to have something special to take to IRT Tarrawanna Aged Care Centre. The village residents will visit the centre to decorate for the occasion and provide staff with printed song sheets and music for the care residents to sing along to.
The retirement village started running Biggest Morning Tea events five years ago. Previous resident Lesley Brennan, who unfortunately passed away last year, was the first organiser of the event. Another IRT Tarrawanna Gardens resident Louise Bryant told guests the group felt it important to continue in her honour.
"While Lesley's not with us, we felt we wanted to continue what she initiated so that's why we're having this function today," Louise said.
"We will continue this on Lesley's behalf as long as we can and her two daughters are here today representing her. She was a great person who loved all this fundraising."
IRT Tarrawanna Garden residents have raised a collective total of $3365.25 from their Biggest Morning Tea events.
Media enquiries: Hannah Ellson 0429 361 627 | engage@irt.org.au                   
General enquiries: 134 478
About IRT Group:
IRT Group is one of Australia's largest community-owned, not-for-profit providers of retirement living, residential aged care and home care. With 50 years' experience and locations throughout NSW, the ACT and South East Queensland, we employ almost 2800 people and play a significant role in promoting seniors as dynamic, influential and valuable members of society.