Resident Stories
Jan 17, 2020
Auxiliary serves scones with love
Towradgi Park Village Auxiliary members are keeping a monthly afternoon tea going in memory of their beloved former Treasurer Debbie Glover.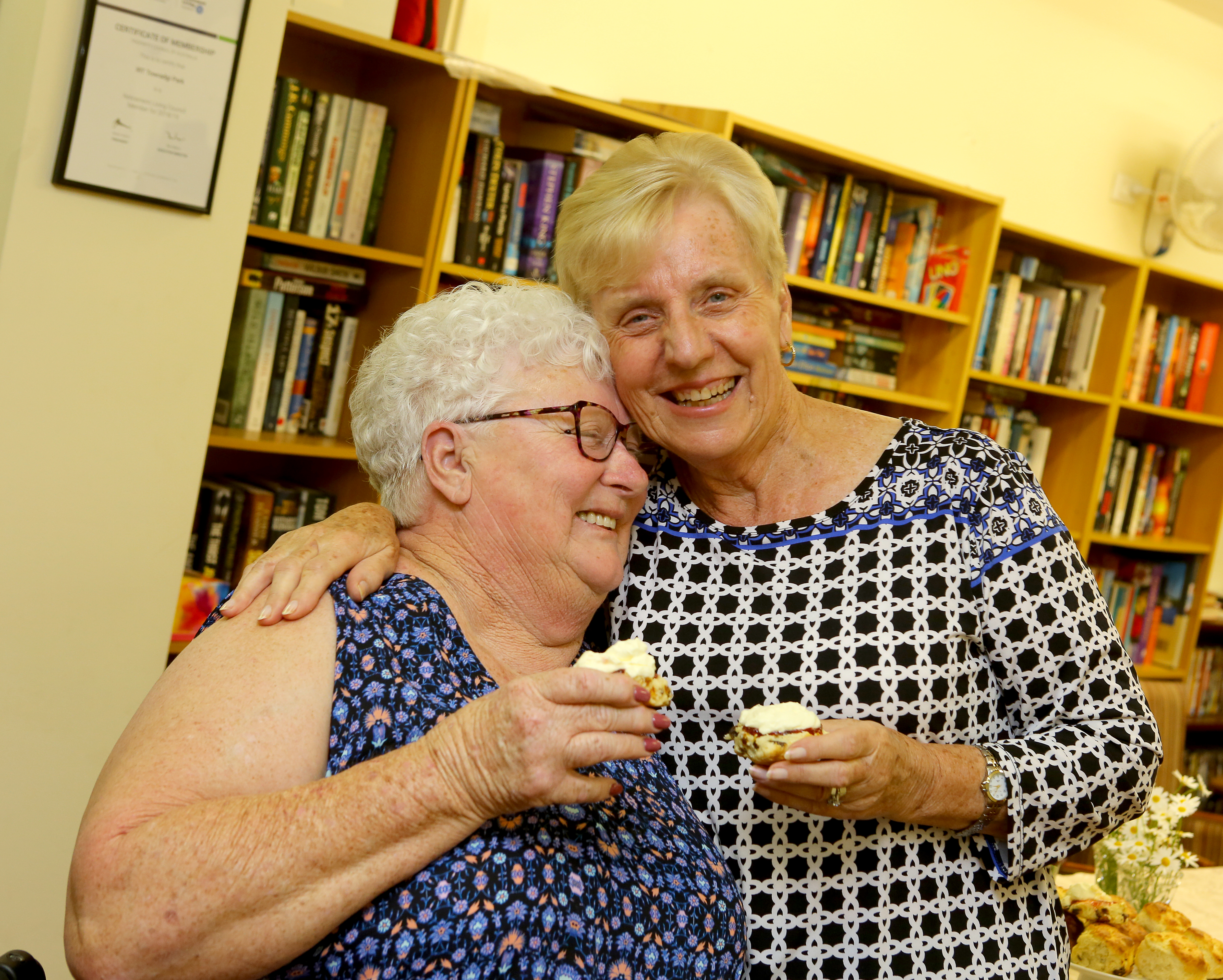 Towradgi Park Village Auxiliary supports IRT residents living at IRT's retirement village at Towradgi and aged care centre at Tarrawanna.
The monthly afternoon tea is maintained in honour of Debbie Glover, the auxiliary's beloved treasurer who passed away in 2019.
About half the auxiliary's 18 members are IRT residents.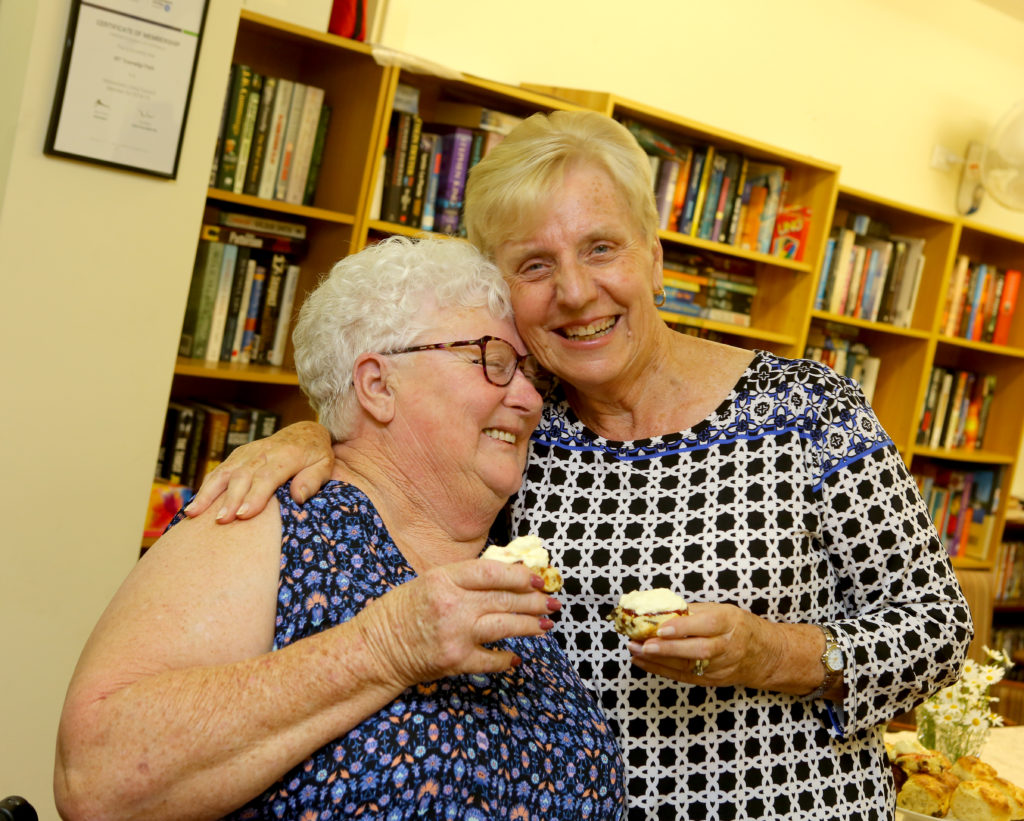 It makes my life worthwhile and I've developed lots of friendships.
"We'll keep doing this in Debbie's memory. She started it and we'll keep it going," says Towradgi Park Village Auxiliary president Jane Mushet as she serves Devonshire tea to some of the residents.
Debbie Glover, the auxiliary's beloved treasurer, has recently passed away so on this occasion the monthly afternoon tea in IRT Towradgi Park's community centre has been dedicated to her.
Margaret Johnston took over making the scones when Debbie became ill and she's busy in the kitchen churning out batches of freshly baked plain and date scones.
As soon as they're ready, other auxiliary members ladle them with jam and cream as Jane works the coffee machine in the corner of the room. There's a table of mouth-watering baked goodies near the entrance, which the residents can buy for a small contribution. All proceeds go back into supporting the retirement village. 
Margaret first joined the auxiliary 15 years ago and rejoined when she retired two years ago. She's had a long association with Debbie and Jane because she worked with IRT as a Lifestyle Officer for 22 years.
"The things they've done behind the scenes have been amazing. If we could clone Debbie and Jane the world would be 200% better off. They've been a godsend," Margaret says.
Her sentiments are echoed by the residents, who appreciate the effort that goes into putting on the afternoon teas and other events at the retirement village.
"If I've got to crawl down my stairs I'll still come. I love the company and the scones," says Gloria Rolland.
About half of the auxiliary's 18 members are IRT residents, including Sheila Milner, who has lived at IRT Towradgi Park for eight years.
"My husband was quite sick and he was worried I'd be left on my own so we moved from Engadine to here. It's been wonderful because John passed away five years ago and he knew I was happy and settled," Sheila explains.
She joined the auxiliary a few years ago and along with helping out at the Towradgi events, she works in the kiosk at IRT Tarrawanna Aged Care Centre every Thursday, supporting the residents and their families.
"It makes my life worthwhile and I've developed lots of friendships," she says.
"The people are great. Really, it's a family."                                           
Jane's involvement with IRT started about 37 years ago, when she was the hairdresser at IRT Towradgi Park.
"So many residents would come along just for a talk or a hug," she explains.
"It got to the point where we were shopping for them and so I joined the auxiliary and we took over running the kiosk. I've been with the auxiliary for 18 years now."
Four years ago Jane had a fall and broke her pelvis so she stopped hairdressing. She's at Tarrawanna five days a week, overseeing the kiosk and running errands.
"I've made so many friends – I'm still in contact with a lot of family members from years ago. They become like one big family," she says.
"I love it and to tell the truth I need it as much as they do now. Because I'm on the walker I'd sit at home and wouldn't do much if I wasn't coming here and I don't want that. I want to keep going as long as I can."