Wellbeing
Aug 07, 2023
Being creative as we age
Our communities create opportunities for residents to be creative.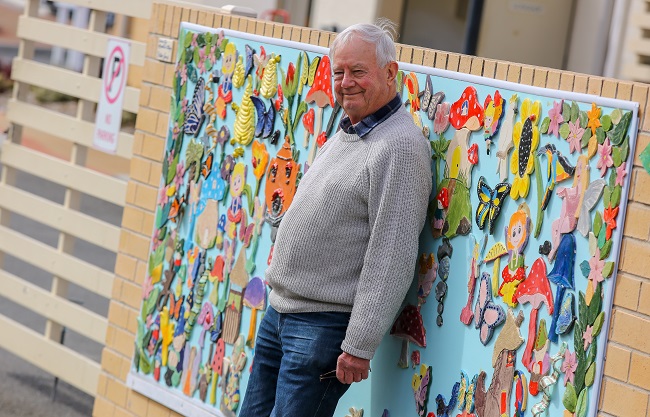 Picking up a paint brush, dusting off the dancing shoes and having a laugh can help to improve our health and wellbeing as we age.
Research shows there are health and social benefits when it comes to getting creative and Jean-Paul Bell has seen it first-hand.
"I remember a woman telling me that she had to move into aged care to discover she was talented," he says. "She found a passion for painting through the Arts Health Institute's art painting program."
Jean-Paul is co-founder of the Arts Health Institute which, when it existed, ran creative programs with a focus on humour and the arts.
"Humour creates a distraction and our programs also created connections," he says.
Jean-Paul has always been in comedy and studied to be a mime artist from the age of 18. He co-founded the Clown Doctors and worked in that space for 16 years before channelling his energy into aged care and dementia.
He could see the positive impact that comedy and humour had on older people with dementia or who were socially isolated – and the relief it offered their families and the staff working in aged care. "It helps connect older people with staff and their families."
The Arts Health Institute was formed in 2011 and developed the Play Up program, which used humour therapy and was designed for people with dementia or who were socially isolated. One of the aged care centres to trial the Play Up program was IRT Peakhurst. IRT Kangara Waters also embraced Play Up and today runs a weekly program called Creative Engagement, connecting residents through music, song, clowning and playfulness.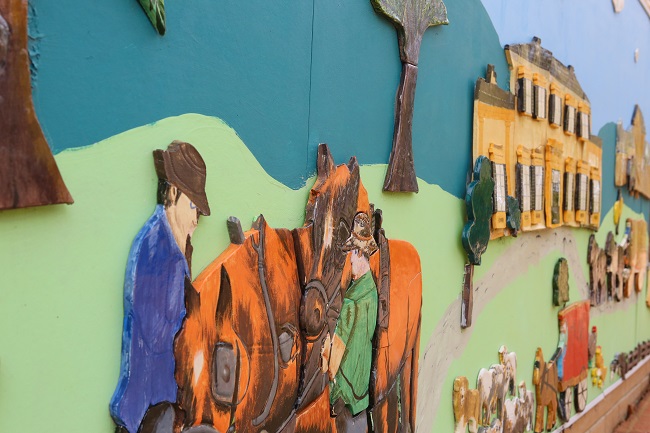 "I remember a woman telling me that she had to move into aged care to discover she was talented."
Jean-Paul went on to work with Professor Henry Brodaty from the Dementia Collaborative Research Centre – UNSW (University of NSW) and was part of an 18-month Smile Study, looking at the impact of humour on people living with dementia. "I did 65 per cent of the site visits and got a fabulous insight into aged care. Professor Brodaty, Head of the Smile Study, described me 'as a locksmith finding ways to get a connection with people living with dementia'."
Maz McGann from The Institute for Creative Health says the connection between people's health and wellbeing and being creative is well documented and acknowledged.
"The development of the National Arts and Health Framework, which was endorsed nationally by Arts Ministers and Health Ministers, offered recognition for the practice as a valid approach to health and wellbeing," she says.
The framework acknowledges the value and benefits of arts and health practice and outcomes, endorses collaborative relationships, values ongoing development of those working in the field and acknowledges the importance of continuing research.
Maz says that when it comes to being creative, children are always encouraged to participate in the arts and express themselves, but unfortunately it stops. "It then becomes something a specialist does," she explains. "We also need to move away from the idea that when creating art it needs to be perfect or that it needs to be put in an exhibition – it can simply be for personal benefit or even just for fun!"
The Institute for Creative Health was established in 2006 and is an independent, not-for-profit service organisation with the mission to prove that the arts are essential to the health and wellbeing of individuals and communities.
Maz explains that in the community arts context, working with groups or individuals helps people to become more connected.
"Community choirs have been good at breaking down the barriers and getting people engaged," she says. "A group setting provides a vehicle for social connections as well."
She also says dance is great for older people. "Many older people would have danced when they were younger. Dance improves flexibility, balance and fitness, and can help to reduce the incidence of falls and prevents injuries, as well as providing the social aspect."
She says there's also been a whole range of studies around music's ability to change the brain – and people with dementia participating in music therapy is an example.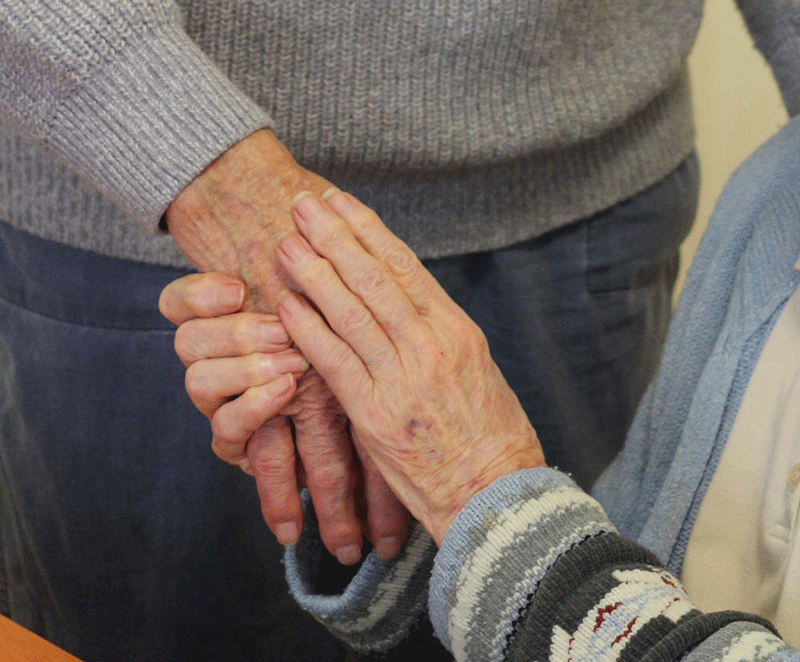 IRT Aged Care Services
At IRT, we've been helping older Australians live their best lives for more than 50 years. We offer aged care centres and home care services in various locations across NSW, Qld and the ACT. As community providers with experienced and caring staff, you or your loved one will receive professional and compassionate care you can trust.
Find out more