Home Care
Nov 17, 2022
Signs it's time to apply for (or upgrade) your home care package
In this article we explore the signs which might indicate it's time to apply for or upgrade home care services and what support is available to older Australians who want to keep living independently at home.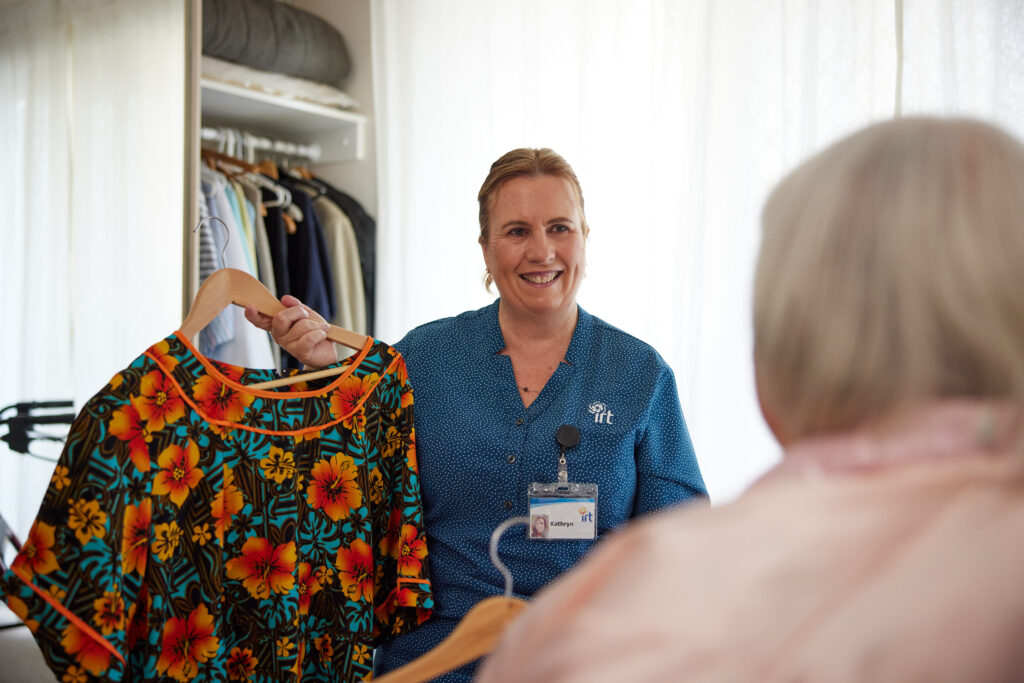 As you get older you may want to continue living in your own home – it's often the place where you feel most comfortable, have your social connections and family might be close by. But to be able to do so, you often need the right services and support in place. So how do you know when you or your loved one might need a helping hand? The changes that come with ageing can be a gradual process too, so the signs might not be obvious straight away.
What is home care?
Home care is the term given to a support service for older people who need help with personal care, maintaining the home and general activities, whether they are living independently in the family home or a retirement village.
Aged care service providers, like IRT, provide home care services.
What is a Home Care Package?
A Home Care Package (HCP) is a government-subsidised support programme for eligible older Australians designed to help them stay at home for longer.
You package funding lets you access long-term coordinated support services you need to help you continue living independently and confidently in your own home. These might include allied health services, personal care, housework, meal preparation, transport and shopping. You can read more about IRT and Home Care Packages here.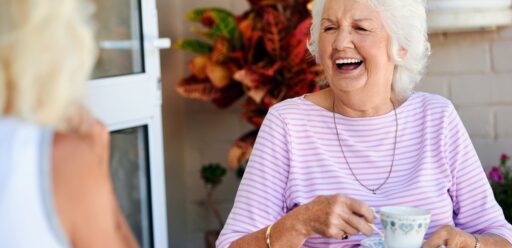 Signs your loved one needs a Home Care Package
Do you have a loved one who you think might need a hand at home? It might be time to consider extra support for your loved one if you've noticed any of the following changes:
Memory loss, confusion about doing certain activities or personal care.
A new diagnosis, for example, dementia or a chronic illness.
Their home is messy or unclean.
They're struggling to get in the shower – perhaps they need a bathroom refurbishment (HCPs can cover home modifications).
Increased falls and daily tasks, such as hanging out the washing, are difficult without tripping or they seem very fatigued after completing them.
Trauma, such as natural disaster or loss of a loved one. This can severely impact a person's health and wellbeing.
Depending on your needs there are different levels of care available. To receive a Home Care Package you need to be assessed. This is done by registering on My Aged Care or by phoning 1800 200 422 to check your eligibility to receive government-funded services. You may need to pay an income-tested care fee, depending on your circumstances.
Signs it's time to upgrade your Home Care Package
A HCP starts off at level one – which covers basic care needs – and progresses through to level four, which provides for a high level of care needs. You can read more about the different HCP levels from the Australian government here.
As you age your needs change too and what care and support was put in place 12 months ago may not be covering your needs today – so it's important to assess your HCP and see if your level of care needs have increased.
If you or your loved one is experiencing any of the following, it might be time to upgrade your Home Care Package:
Increase in falls – you or your loved one needs more carer support to be safe.
Weight loss – you or your loved one might need assistance with meal preparation.
Confusion around medication – could be a sign of worsening dementia symptoms.
Changes in a chronic disease requiring clinical intervention, such as diabetes or Parkinson's disease.
Increased hoarding behaviour.
A noticeable change in mental health – a life change, such as no longer having a driver's licence, means a person has lost their social connections and this is impact their mental health.
You can request a new assessment from My Aged Care and look at upgrading your Home Care Package. If you've noticed any significant changes, be sure to also speak to your health professional, like a GP, about additional care and support.
IRT Home Care
Find out more about IRT Home Care and how we can assist you or your loved one to keep living independently at home. IRT has been providing home care services for more than 30 years, offering support to older Australians in NSW, Qld and the ACT.
Find out more
Signs it's time to apply for a Home Care Package
Let's look at some of the common signs that you might need more support living independently at home. If any of the following apply to you, it might be time to consider getting some help around the home:
1. Some daily tasks are getting harder
As you get older some jobs around the house that you didn't give a second thought to doing ten years ago can become a little harder. It might be time to apply for or upgrade your home care package if things are getting difficult, if not impossible. For example:
Certain physical tasks are no longer achievable – such as using a ladder.
Manual tasks, such as mowing the lawn or taking the rubbish out, cause you pain or impact your mobility.
You're struggling to do the shopping – the bags are too heavy.
You're having more 'not so good' days than good days and on the 'not so good' days it's hard for you to prepare a meal.
2. There's an increased risk of injury
You need to be mindful of how your body has changed as you age and be aware that there's an increased risk of injury from doing certain activities.
Do you live in a two-storey home? Vacuuming on stairs can increase your risk of having a fall.
Is your garden becoming increasingly difficult to take care of? Perhaps your back is no longer up to all the bending and manual labour.
You might need to reduce the risk of injury or exacerbating an existing injury.
3. Your circumstances have changed
You might want to consider applying for a home care package if there's been a significant change of circumstances in your life that makes it harder to manage at home. For example:
your family have moved away or you've moved and you've lost the support you had
you no longer have a driver's licence and are unable to get out and about
you no longer have a partner and have lost half the help at home.
your financial status has changed. For example, you're on a single pension after losing your partner and can't afford to get someone in to help out with domestic tasks.
4. You feel overwhelmed
This might come on gradually or all of a sudden, but you might wish to consider aged care services like home care if:
You're feeling isolated and lack social support.
You feel very dependent on family, friends and neighbours.
You feel mentally stressed by household duties or caring for yourself.
5. You're concerned about losing your independence
If you're finding it harder to manage at home, you may be concerned about the viability of continuing to live independently. Some people worry that receiving support at home will negatively impact their independence, but actually the opposite is true. Getting home care is a way of allowing you to do the things you want to do. Remember it's about making a decision to invest in a future where you can stay well and safe in your own home for as long as possible.
It's important to remember that if your circumstances have changed – either financially or regarding your health and wellbeing – seek independent financial advice or speak to a health professional.