Home Care
Nov 18, 2022
How to choose a home care provider
This article explores the key things to consider when trying to decide which home care provider is best for you or your loved one.
Many older people today are choosing to live independently at home for longer, with extra support from family or professional care. Whether it's help with showering, cooking, gardening, transport or nursing care, home care services are an excellent way to help seniors living at home while also reducing the reliance on family members for support. How do you find the right care for you or your loved one though? And how do you compare home care package providers to ensure you choose the right provider to fit you or your loved one's needs? Here are some key things to consider as you make this important choice.
1.     Take your time
Choosing the right home care provider is really important and taking your time can reap a lot of rewards. Keep in mind that having new people come into their home can be challenging for some older people so you want to make sure you choose a care provider they feel comfortable with. It's really important not to rush the provider decision-making process as it'll help everybody feel safe and supported with the care once it's being provided.
And if you're not sure where to start, you can use the Home Care directory of the Aged Care Guide to find aged care providers that suit your needs. Besides looking at an aged care website, it's also worth asking family and friends for recommendations on providers of quality care.
2.    Look for quality – a high standard of care
When entrusting your loved one to a home care provider, you obviously need peace of mind that they are trustworthy and will provide a high standard of care. Not all home care providers are equal, so do your homework. But how do you find out? Start by:
Checking the databank of providers on My Aged Care to help you find a provider that takes compliance seriously and follows the Aged Care Quality Standards. The Find a providertool is a great place to start searching to help you find a provider that's regulated by the Aged Care Quality and Safety Commission.
Look into a provider's history – are there any indications of non-compliance? You can use the My Aged Care non-compliance checker which allows for suburb searches or provider name searches
3.    Choose an experienced provider with experienced staff
It's an important decision and it's much better for you or your loved one to get it right the first time, so take your time and get to know the providers you're considering before going ahead. Some things to find out:
How long have they been in operation?
How experienced are they, not just as a business overall, but in terms of staffing?
What qualifications do their staff have?
How do they screen staff members?
Do they contract out staffing or do they have their own consistent care workers?
How often do care coordinators visit?
There's quite a bit of variation, and depending on the services you require, experienced staff with the right qualifications could be make or break. For example, if you're getting cleaning support then it might not be such an issue, but if you need nursing care for someone with dementia, then you'll undoubtedly want to make sure you're getting the appropriate level of professional support.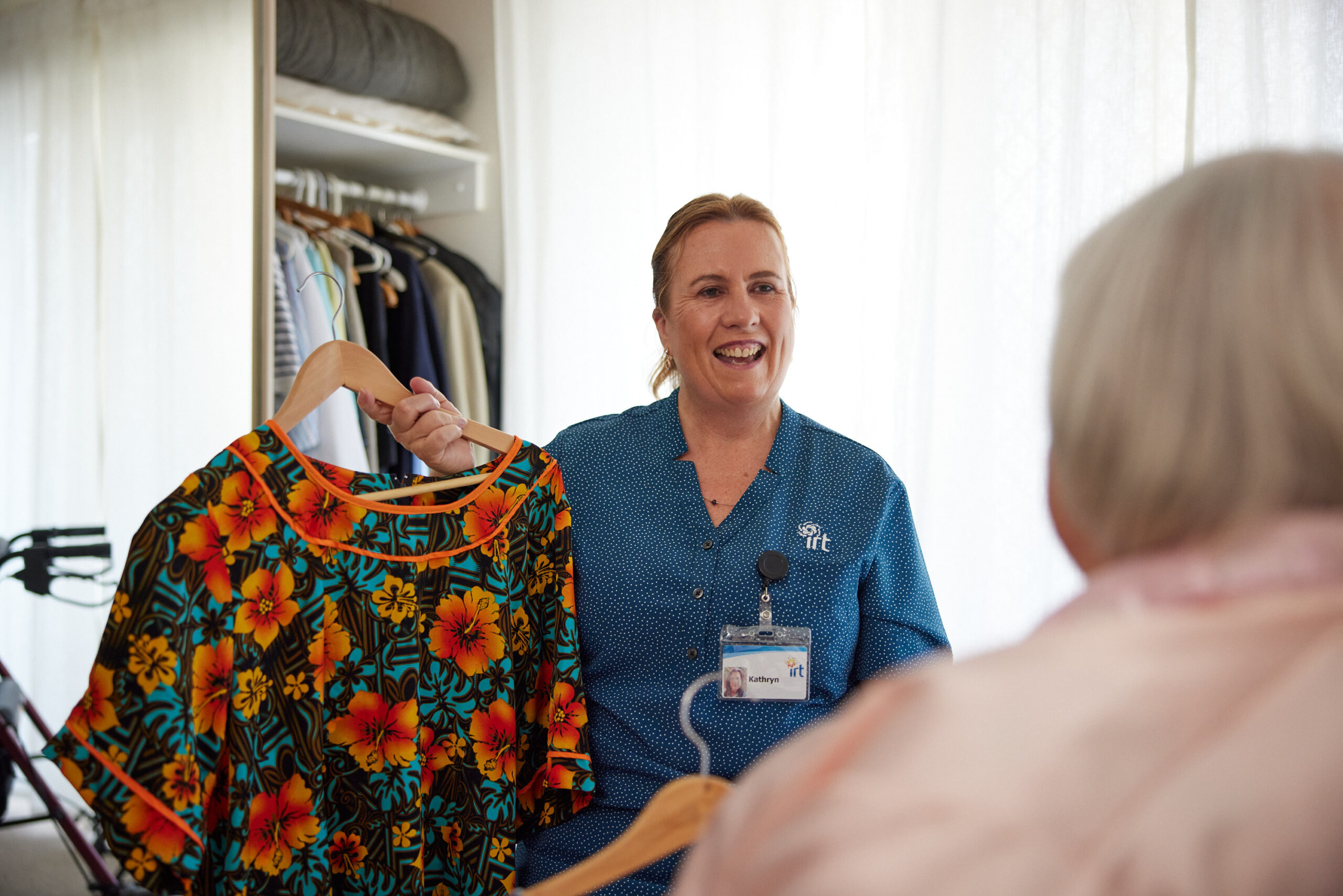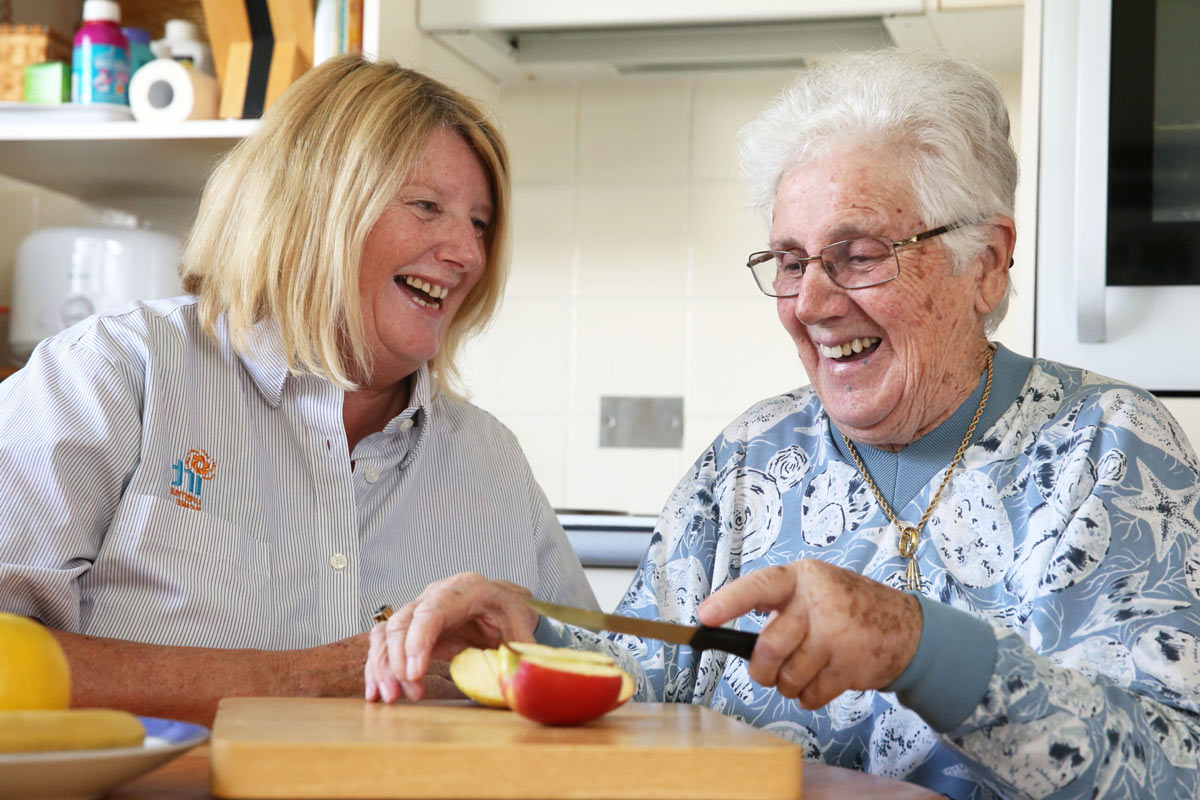 4.   Research the provider
Take your time to properly research potential providers. Try and find out as much as you can about a care provider by:
Looking online, viewing their website, social media and online presence
Read reviews to see what clients are saying. Think Google, Facebook or Care Opinion Australia reviews. At the bottom of each provider profile on the Aged Care Guide you can also see reviews about these providers from people just like you.
Find out what credentials they have, like quality certifications and industry awards, which can indicate expertise in aged care delivery
It might seem like a lengthy process but it's worth taking the time to find out when you're putting yourself or your loved one in a care provider's hands.
5.    Check they meet your individual needs – now and in the future
What type of home care do you need now?
List exactly what you're looking for in your new service with your current circumstances. What do you need support with in your care package and what range of services do you want from the provider? It might be gardening or getting dressed, or you might need help with home security and things like changing locks and checking fire alarms. Or maybe you have a serious disease and you need a higher level of care at home with the right professional support for your medical needs. Make sure the provider is able (and available) to deliver what you need and within your local area.
It's also worth thinking about your preferred characteristics of the person helping you at home; whether that's gender, language, culture, faith, or even age. Or maybe you want to receive support on certain days or at certain times. These are all things that are worth shopping around for until you find the right fit for you and your needs.
What type of home care are you likely to need long term?
Once you've found a few providers who can deliver the support services you or your loved one need right now, it's definitely worth considering whether they can support your future needs. While it might be hard to perfectly predict the exact trajectory of what you might need down the track, it's definitely worth considering whether home care is a long-term care solution for you. For example, does the provider offer specialised nursing care at home? Deteriorative diseases can even affect the type of services needed in the long term, and you might need a different level of home care down the track (Commonwealth Home Support Programme vs the tiered Home Care Package Program).
Find out more about home care packages (link to article "what's a home care package")
Does the provider offer residential aged care?
You might also want to consider whether they also offer 24/7 professional care at an aged care centre. While many people seeking home care don't wish to entertain this possibility, it might feel easier staying with a provider you already know and trust if your needs change and you do need to eventually consider residential aged care.
Also, remember that you don't need to figure this all out on your own! A good service provider will take the time to develop a comprehensive care plan that takes your possible future needs into consideration. They're there to help you prepare for your evolving situation and find a solution that suits you and your personal goals and care needs.
6.   Contact the providers
Once you've done your research, you'll want to contact your shortlist of potential providers that you are considering. It'll give you a good opportunity to get a feel for how they operate and you can ask them lots of questions. See if you can organise a time to meet the provider and make sure you prepare some questions to ask.
Some possible questions are:
Will there be a dedicated care manager? If so, how often will they check in with you?
What are all the costs involved with their services? How much of the government subsidy is available for you to spend?
What are their hourly rates?
Do they charge exit fees? How much?
Do they charge case management fees?
Are there any other unexpected costs not covered by government funding?
How often are care plans reviewed?
What kind of checks do they do on staff? For example, police checks
Are they able to support people with different cultural backgrounds and languages?
What's the complaint handling process?
7.    Find a customer-friendly provider
This is a no-brainer – nobody wants to deal with a provider who is unpleasant, however, it can be particularly important with home care services. Why? Unfortunately the aged care system is not very easy to navigate, especially for older people, so choose a provider who can help make the process easier. You want someone who goes the extra mile to make sure you or your loved one understands how it all works and is left feeling supported – every step of the way.
When choosing a provider, also look for quality communication and try to get a sense of the nature of the relationship you'll have with them. Meet with the home care representative before deciding to go ahead and find out how often customer relationship managers check in with clients, how often care plans are reviewed what they will do to ensure you have a quality customer experience. Don't be shy, a high quality service provider will be more than happy to answer your questions and provide all the reassurance you need!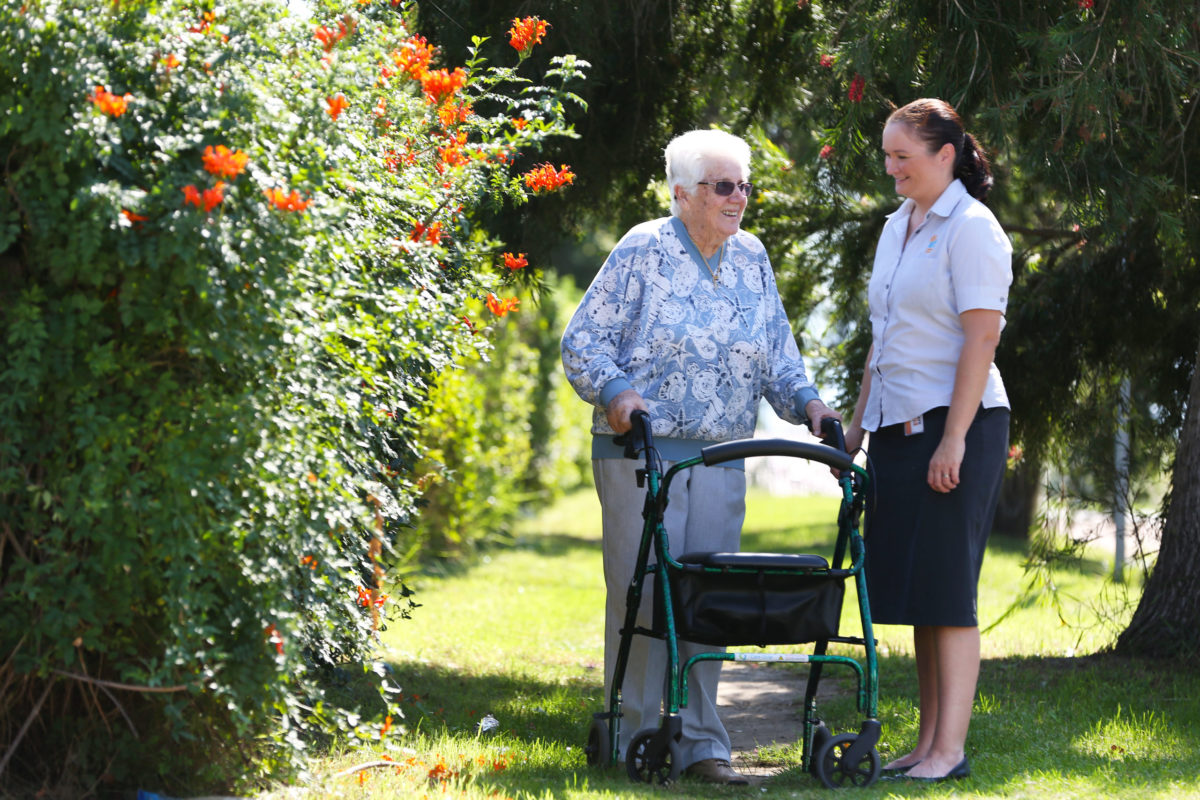 IRT Home Care
Find out more about IRT Home Care and how we can assist you or your loved one to keep living independently at home. IRT has been providing home care services for more than 30 years, offering support to older Australians in NSW, Qld and the ACT.
Find out more