Home Care
Jul 18, 2022
The top 10 benefits of home care services
Getting help in the home from a qualified and skilled provider like IRT is easy once you've made the decision to do it.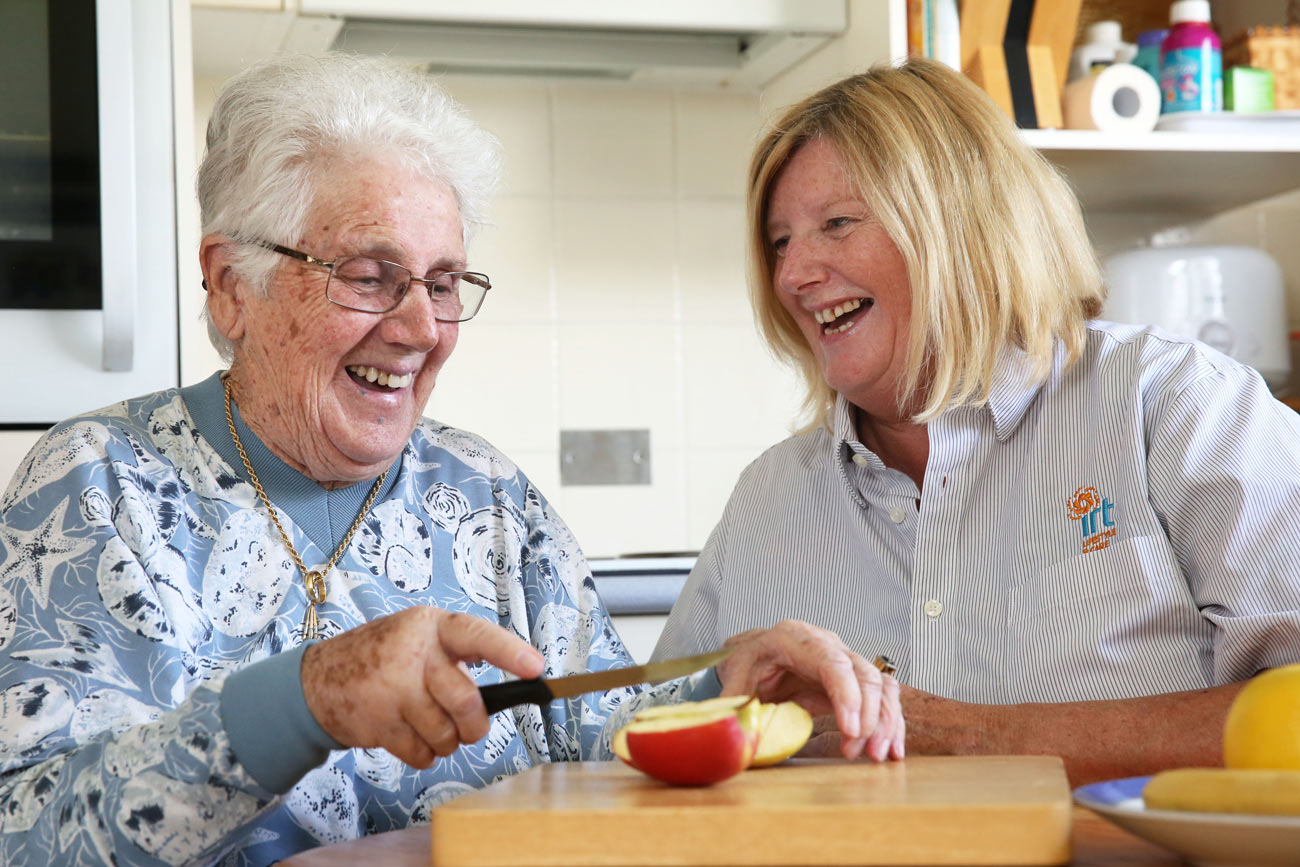 Older Australians are increasingly deciding to continue living at home and keep their independence for longer. Over time an aging loved one may find it difficult to complete certain household tasks and will rely heavily on the support of their family and friends as caregivers.
Home care services offer many benefits for older adults allowing them to stay in familiar surroundings for as long as possible, while providing peace of mind to their family members. It allows someone to receive professional personalised care and long term assistance without having to make a big lifestyle change such as moving to a residential aged care centre or assisted living.
Read on to find out about the importance of home care and how it can benefit you or your loved one.
1. Independence and empowerment
The main benefit of home care is the independence it gives your loved one to keep living in their own home with a little bit of support.
Home care offers personalised care and assistance with day to day tasks such as cooking, cleaning or doing the laundry so that someone can maintain their quality of life while they age in familiar surroundings.
Sometimes people are concerned that receiving home care will take away their independence, but getting help with certain tasks actually can empower them to maintain it. In fact, home care supports older adults to age in place and can prevent the need for relocation to an aged care centre (also called nursing homes).
2. Care at home
If you or your loved one is fresh out of hospital after an operation, a professional at home caregiver can provide help. A caregiver can help with recovery by assisting with wounds and dressings and ensure any medications are organised and delivered.
If palliative care is required, a quality home care team can help with a specialised program. If you're considering this, be sure to ask about the home care provider's experience, qualifications and partnerships with local health services. We recommend you find a provider with experience in holistic end of life care that can assist you or your loved one with accessing the help needed, offering gentle care and understanding of wellbeing, all in the comfort and familiarity of their own home.
3. Choice and control
A good home care provider will work you or your loved one to develop a support plan that's right for them. You or your loved one can choose the support needed and control the schedule so the right services are delivered when it suits. Getting help at home is all about supporting independence and with the ability to choose and control the plan this is enhanced.
4. Improved health and wellbeing
Regardless of how much or little assistance is required, home care allows for services to be incorporated that will enhance an older person's overall health and wellbeing.
A caregiver can help provide access to allied health services like physiotherapy, podiatry and speech pathology or simply help with home safety repairs and modifications (like making sure a smoke detector works) as well as personal care.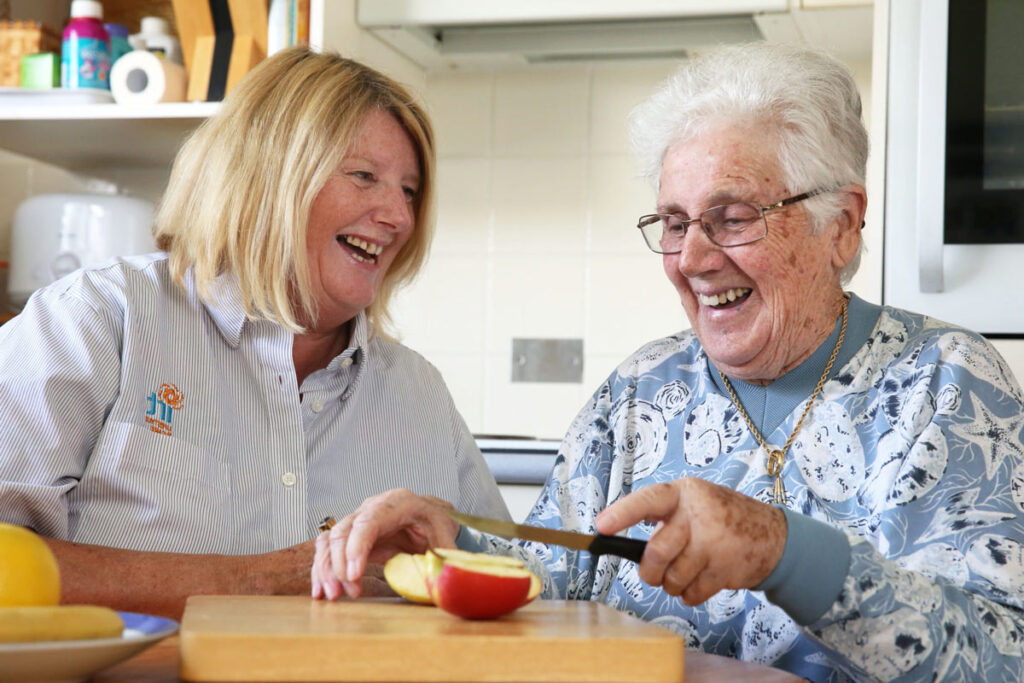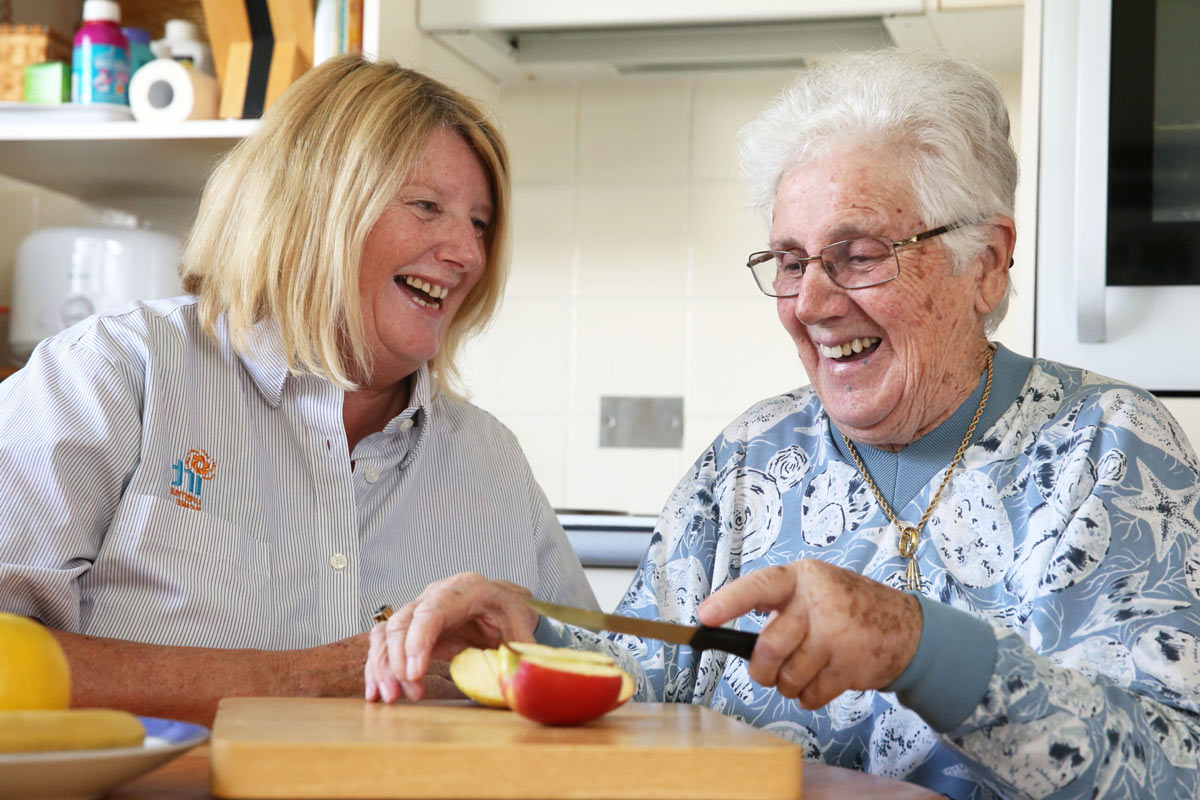 5. Easier to maintain your lifestyle and stay connected
Over time older adults may no longer be able to drive and will need help to get around. Getting to medical or allied health appointments can sometimes be stressful and difficult, however with a professional caregiver older adults and their loved ones will have peace of mind.
Home care services like transport can give assist with independence to stay connected with the community and maintain  relationships. Whether it's a regular chess game, catching up with friends at the local café, or doing the shopping, help with getting out and about is another benefit of accessing home care services.
6. A safe environment
Home care services provide many benefits, another being to help aging adults to feel safe and secure in their own home long term.
A qualified home care service professional can identify potential risks and safety hazards and make sure they are repaired or removed long before they become a problem for an older person.
A professional home care service provider can help to schedule regular safety checks to ensure a smoke detector is silent when it should be and makes a noise when it's needed, as well as make sure that tricky alarm system remains operational.
7. Companionship
Living alone can often lead to isolation and a decline in the quality of life for seniors and their overall health.
A professional caregiver can provide personal assistance and companionship to older people who may not have family members close by.
A good home care provider knows how important it is to be able to keep up with the latest news from friends over a cappuccino or cup of tea, enjoy a cool drink and chat about the latest sports news at the local bowling club or spend some time at the local men's shed or local women's group.
They can help with getting out and about for these 'get-togethers' or help set up social technology like Facebook and Skype so an older person can stay connected from the comfort of their lounge chair.
8. Peace of mind
A home care plan gives relief and assurance to older adults and their family. Loved ones can work with their loved one's caregiver on the home care plan and arrange to have regular updates and a direct communication line with them if needed. If you're unable to spend as much time with your loved one as you would like, and worry when you can't, peace of mind comes with knowing their care giver is keeping an eye on things. A good home care provider will take notice of things like a decline in health, hazards around the home, and ensure any concerns are addressed promptly.
9. Having a pet
In some instances, when an older person is required to move to an aged care centre they will have to part with their lifelong pets. The ability to stay at home means an older person can enjoy pet companionship and will receive help to care for the animal.
10. Funding support
Depending of the type of services needed, Government assistance is available for home care. Older Australians over 65 can access a Home Care Package that will help to cover the cost and deliver the level of help required.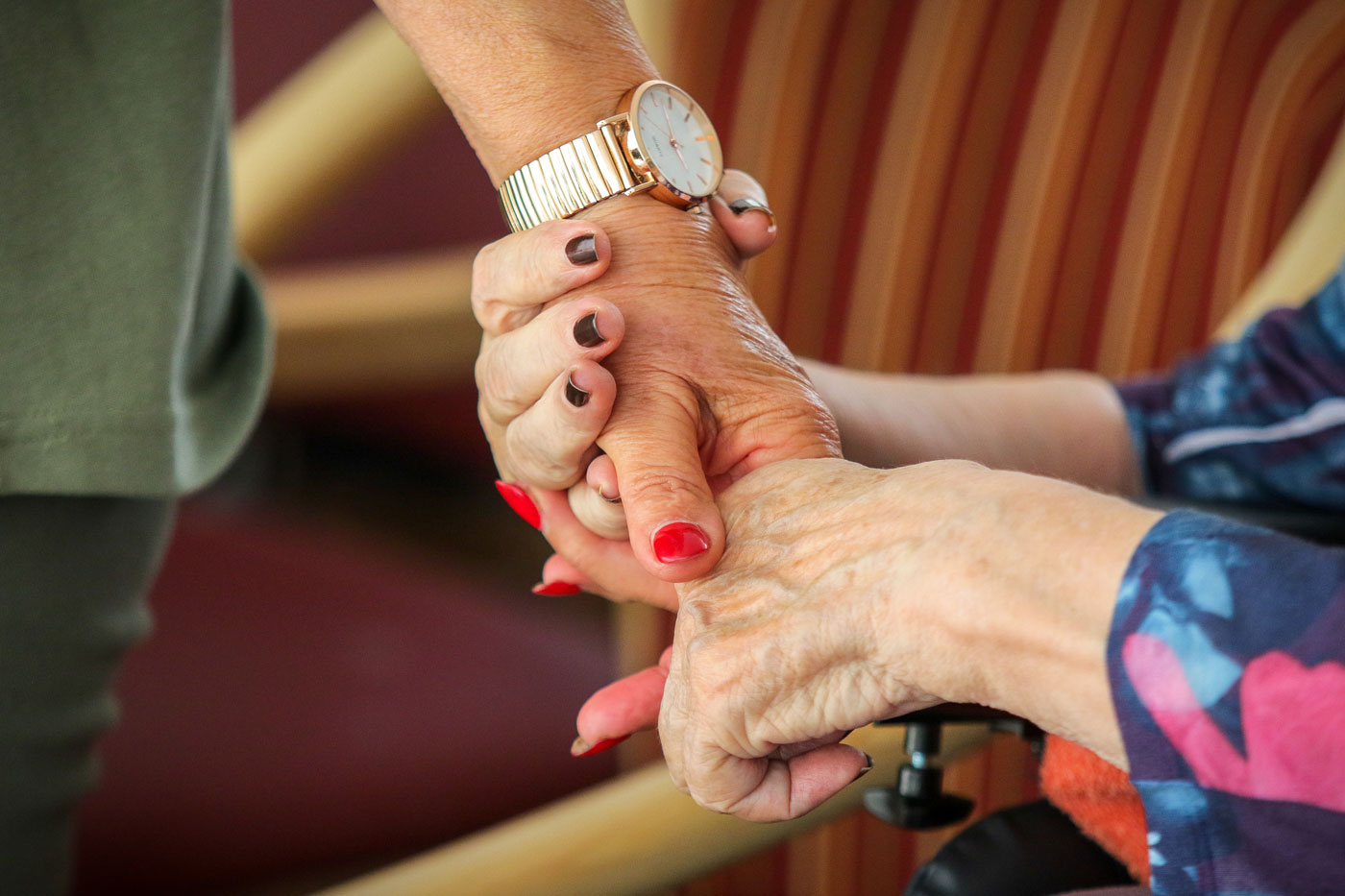 IRT Home Care
Find out more about IRT Home Care and how we can assist you or your loved one to keep living independently at home. IRT has been providing home care services for more than 30 years, offering support to older Australians in NSW, Qld and the ACT.
Find out more