Wellbeing
Jan 24, 2022
5 tips for setting goals for your retirement lifestyle
Thinking about writing a bucket list? Here we talk about setting goals and personal growth in retirement.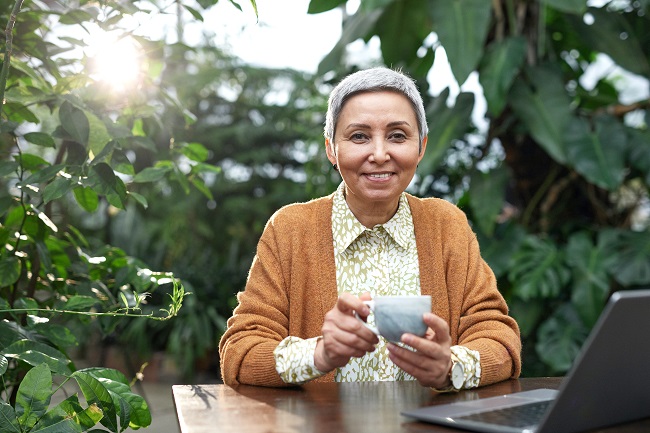 Author, mentor and director Dr Elizabeth King, who helps leaders and teams perform in uncertain times, talks to The Good Life about goal setting, personal growth and discovering what's important as we age.
What is retirement?
Retirement is often seen as the time to tend to all the things that there's never been time for in life while working, raising a family and paying off a mortgage; a stage in your life when you might actually have some free time and leisure time.
"Retirement is the time to focus on the things you want to do, when you get some space from the productive years and get some time to focus on our older years," says Dr Elizabeth King.
How to make the most of your retirement lifestyle
So to make the most of retirement is it a matter of sitting down, writing a list of things to do (which people sometimes call a bucket list) and working through it every day?
The short answer from Dr King is "no".
"It's not about writing down a list of things you should do," she explains.
"Goals are complex. What's on the list is important."
What is a goal?
So firstly, what is a goal? Dr King looks to the late Professor Anthony M Grant, who established The University of Sydney's Coaching Psychology Unit, and he describes goals as internal representations of desired outcomes.
Dr King says goals are also used as a focus device – so a person has a clear idea of what they want and how to achieve it.
Here's 5 tips on goal setting in retirement:
1. Work out what is important
Before setting goals or writing a bucket list, Dr King suggests reflecting on what's important to the person and making sure a person's goals align with their values.
She gives the example of wanting to go on a family holiday, but a medical condition makes it difficult for a family member to fly – so choices need to be made and if the ultimate goal is to spend more time with family, then a change needs to be made.
"There needs to be a hierarchy when setting goals," she says. "If goals are conflicting, we need to acknowledge and accept the situation, adjust and make a choice."
2. Make them meaningful
When retirees think about setting goals and writing buckets lists in retirement, thoughts often turn to a trip to an exotic location or even skydiving, but Dr King says that it's just as important to focus on goals that include health, wellbeing and relationships.
"It's also important to ensure goals are satisfying, as meaningful goals are what make people happy.
"It's important also to consider relationships, play, creativity and learning when thinking about goals. As well as goals which keep us active and open to learning about life. You are happy and more productive when you have a growth mindset [when a person thinks they can develop and change]."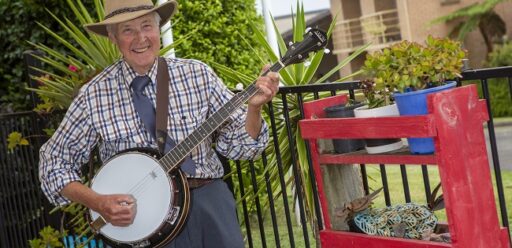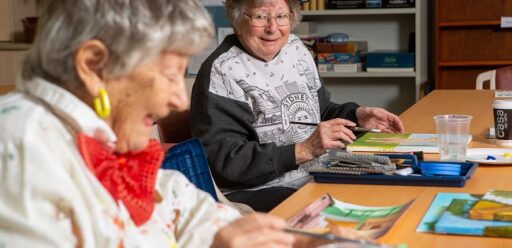 3. Taking care of yourself
Living a healthy lifestyle and being more socially connected – with a regular exercise routine, catching up with friends and staying engaged with your community – are all important goals and great ways to improve or maintain your overall health and wellbeing, particularly as you age.
4. Think about how you want to spend your retirement
When it comes to thinking about how to spend retirement, Dr King says people should ask themselves how do they want to feel at the end of their life and what they want their life to be about?
It's usually not about spending money on cars and lavish holidays. While your financial position is important – it's often more about what you can do for others.
"It's probably not about what type of car you drove – it's about the experiences you have had," she says.
"People want to be happy and would like their lives to be a satisfying experience. That brings us to the importance of growth. Growing and learning tends to be associated with the experience of a life well lived."
5. Give the gift of giving
Dr King says people tend to be happier when giving to others – such as volunteering their time or supporting a good cause – rather than spending money on themselves.
"It's important to identify goals that get in touch with what our lives are about."
Try not to expect to achieve too much, at least until you get the hang of what retirement looks like for you. Start small with your goals, as writing a big long list can be overwhelming and leave you feeling like you'll never get a chance to do them all. Remember:
Identify what's important

Be willing to adapt or change goals

Link goals to values

Remember that meaningful goals tend to be the ones that make people happy.
When thinking about personal goals remember:
Identify what's important.
Be willing to adapt or change goals.
Link goals to values.
Meaningful goals tend to be the ones that make people happy.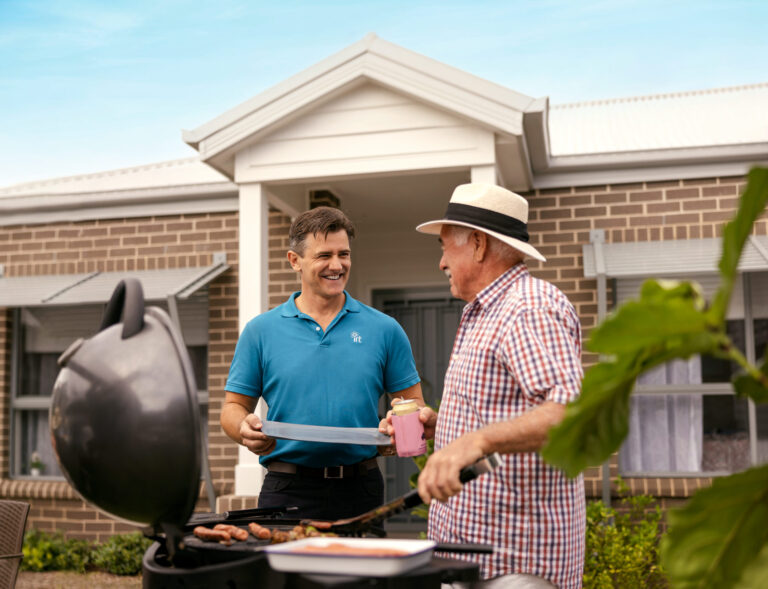 Make the most of your retirement with IRT
If you're interested in downsizing your house and upsizing your life, IRT has more than 30 retirement villages across NSW, Qld and ACT. Find out more about the possibilities of village life and how one of our independent living communities can suit you and your unique needs.
Find out more