Retirement Living
Aug 16, 2022
11 hot travel destinations for retirees
Looking for your next Australian travel destination? We've put together our top picks of places to visit in our incredible country.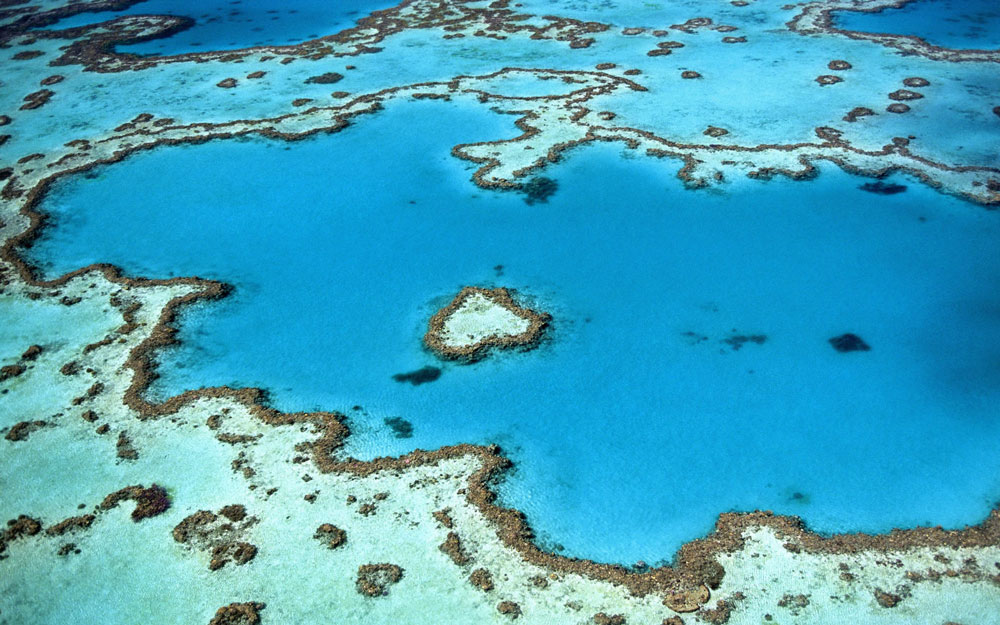 You've retired from work and are ready to enjoy the trip of a lifetime – so where should you go?
Let's look at some of the top destinations in this magnificent country of ours:
1. Our Red Centre – Northern Territory
Tourism Australia describes the Red Centre as an extraordinary landscape of desert plains, weathered mountain ranges, rocky gorges and some of Australia's most sacred Aboriginal sites. Alice Springs, referred to as the capital of the outback, is the major town and from there you can travel onto some of our country's most spectacular natural features including Uluru, Kings Canyon, the West MacDonnell Ranges and the Larapinta Trail. You can access Alice Springs by road in your car or by bus (2770km from Sydney and 2500km from Brisbane) or fly (about three hours from Sydney). The Ghan travels from Adelaide to Darwin and stops at Alice Springs too.
2. Great Barrier Reef – Queensland
When thinking of bucket lists it's hard to go past a trip to the Great Barrier Reef. Stretching for more than 2300km east of the Queensland coastline, Tourism Australia says it is home to more than 1625 species of fish. There are plenty of ways to experience this incredible natural wonder including from the air, by boat or by donning a snorkel and getting up close to the reef and its intriguing inhabitants. Lonely Planet describes Cairns as a 'reef mecca' and is the main hub for exploring the reef with day trips, longer trips to the outer reef or overnight sailing voyages. Port Douglas, just north of Cairns, is another gateway to the reef, with high-end accommodation and dining. Further south why not check out Airlie Beach, the doorway to the Whitsundays – home to Whitehaven Beach, which is known for its turquoise water and white, pristine sand.
3. Tasmania
Known for its spectacular scenery, history, food and wine, Tourism Australia describes Tasmania as an antidote to a mass-produced modern world. If you enjoy getting into the wild, Tasmania is a must-do, and according to Tourism Australia almost 20% of the state is World Heritage Listed wilderness. To get to the southern-most state of Australia you can sail (and take your car, caravan, motorbike or bicycle on the ferry) or fly.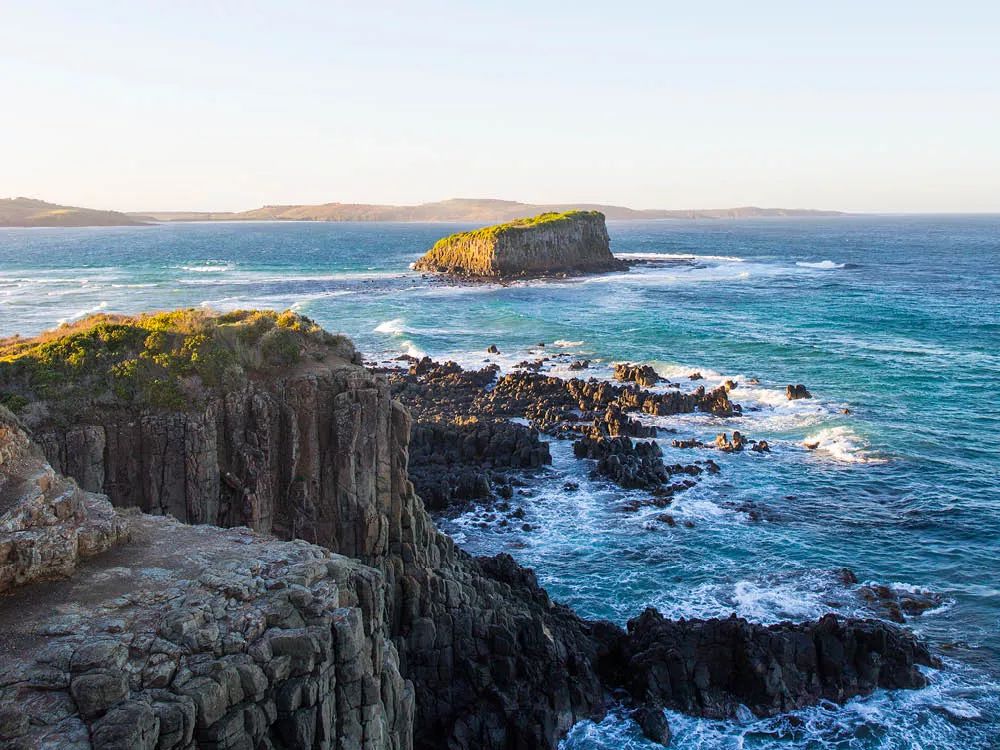 4. Margaret River, Western Australia
Western Australia's wine region, Margaret River, is well worth a look for those who enjoy a drop but there's plenty more to this part of the country. Located south of Perth and close to the coast, Margaret River also offers seasonal whale watching and wildflower walks. Busselton, a coastal town which is a 40 minute-drive away, is home to the longest jetty in the southern hemisphere. If surfing is your passion the area is world-renowned for its surf-breaks. Even if you don't wax up the board any more you can enjoy watching the locals show how it's done.
5. Kakadu – Northern Territory
Kakadu is Australia's biggest national park featuring wetlands, waterfalls, billabongs and escarpments. Covering 20,000km2, Tourism Australia says the park is renowned for its cultural significance, stunning natural beauty and incredible wildlife, with more than 5000 Aboriginal rock art sites. Kakadu can be accessed by bus or car, travelling from Katherine or Darwin, and visitors will need a vehicle to access the national park. Lonely Planet says there are plenty of opportunities to explore the park with Indigenous guides and there are walking trails, tours, waterholes and 4WD tracks for self-guided exploration. You can even see the national park from the air with flights from Darwin. When visiting Kakadu there is plenty of accommodation – from places to pitch a tent to hotels and cabins.
6. Rottnest Island – Western Australia
Just off the coast of Fremantle, Rottnest Island is known for its cycling, snorkelling, fishing, surfing, diving and wild-life spotting, according to Lonely Planet. The island's most famous inhabitants, the quokkas, have become social media stars in recent years. There are no cars on the island, which offers plenty of secluded beaches. The island does have a grim history though, with some 3700 Aboriginal prisoners incarcerated on the island between 1838 and 1931.
7. Sydney - NSW
With its iconic landmarks, from Sydney Harbour Bridge to Sydney Opera House and Taronga Zoo, this city has something for everyone and is pretty hard to overlook when looking for somewhere to visit. It's easy to find a great cup of coffee, have a fine dining experience, see some art or theatre, visit a market or keep the grandkids entertained at Luna Park or with a trip to the top of local landmark, Sydney Tower. With its ferry, bus, train and tram network, the city is well connected.
8. South Coast of NSW
This beautiful part of the world takes in Wollongong, Kiama, Shoalhaven and the Sapphire Coast including Merimbula, Bermagui, Tathra, Bega Valley, and Eden. Tourism Australia says visitors can take their pick of breathtaking beaches, meet local wildlife and enjoy a huge range water sports as well as taking in some industrial history at the Port Kembla Steelworks, or the history of whaling in Twofold Bay. The Princes Highway never strays too far from the coastline and there are plenty of villages and beaches to visit along the way.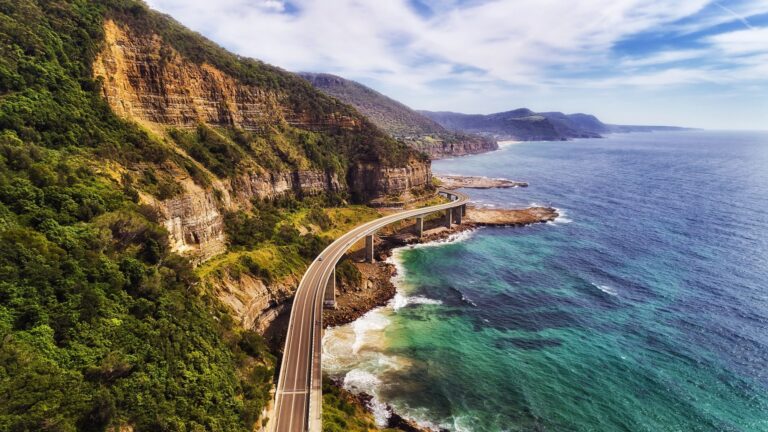 9. Canberra, ACT
Canberra is Australia's capital and Tourism Australia says it is fast becoming renowned for its diverse culture and cool new edge. With its galleries and museums, including the National Gallery of Australia, National Portrait Gallery, Questacon – The National Science and Technology Centre, and the Australian War Memorial, Canberra offers up something for the young and for the young at heart. Canberra is a three-hour drive or a 55-minute flight from Sydney.
10. Sunshine Coast, Queensland
Described by Lonely Planet as a place of flawless beaches, coveted surf and laid-back locals, the Sunshine Coast stretches 100km from the tip of Bribie Island to the Cooloola Coast. Highlights include the resort town of Noosa, Glass House Mountains, Eumundi markets and Caloundra. Sunshine Coast Airport is at Marcoola, at the northern end of the Sunshine Coast, and is a 1.5 hour flight from Sydney.
11. Brisbane, Queensland
About 90km south of the Sunshine Coast is the Queensland capital – Brisbane. Tourism Australia says the city has an eclectic arts scene, and visitors can eat, drink and shop in Brisbane's hippest neighbourhoods including Fortitude Valley, the City's entertainment hub. Off the coast from Brisbane there are idyllic neighbouring islands including Moreton Island, which is made of sand and offers shipwreck snorkelling, and North Stradbroke Island with its beaches and lakes.
Advice for travellers
The Australian Government's Smartraveller website says that whatever your age and destination proper preparation and staying in good health before travelling is important. It also recommends:
If travelling independently, book accommodation ahead
Keep in touch with your family and friends
If you wear prescription glasses, take a spare pair
Think about your health needs before you travel
Get travel insurance, which can cover: trip cancellations; lost, stolen or damaged baggage and valuables; and illness or injury.
Sources:
https://www.smartraveller.gov.au/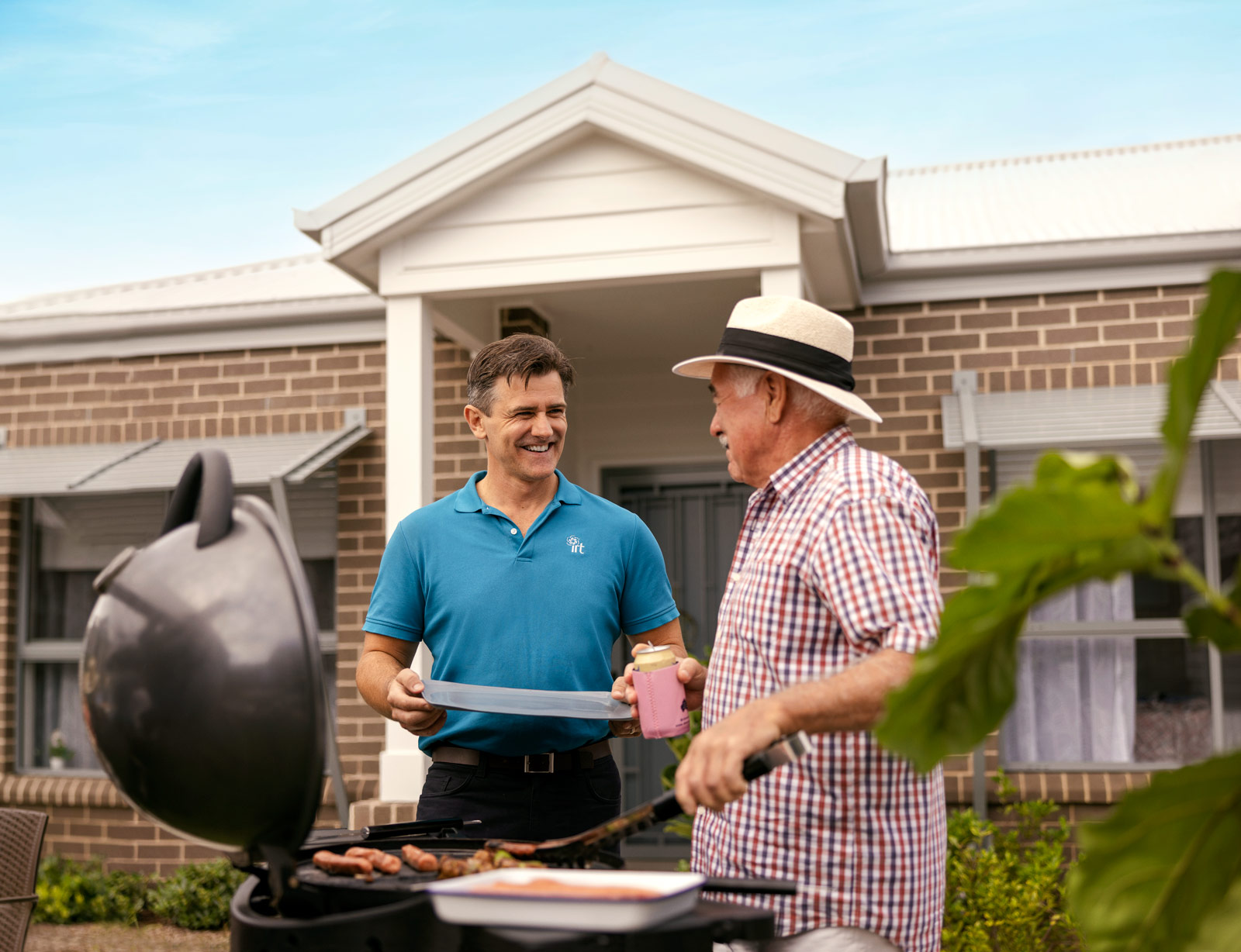 Retirement living at IRT
If you're interested in downsizing your house and upsizing your life, IRT has more than 30 retirement villages across NSW, Qld and ACT. Find out more about the possibilities of village life and how one of our independent living communities can suit you and your unique needs.
Find out more