Residential Aged Care
Aug 04, 2022
Choosing an Aged Care Centre: What to consider
Moving from your home into a residential aged care centre can be a rewarding experience for you or your loved one.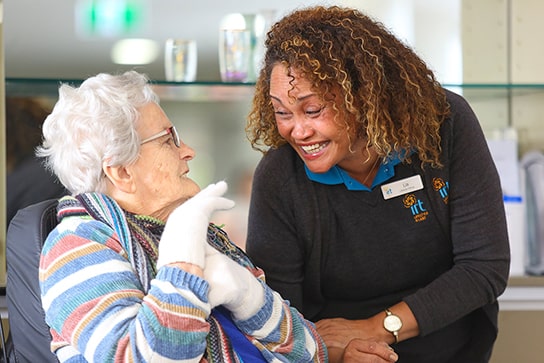 Moving from your home into a residential aged care centre (also known as an aged care facility or nursing home) can be a stressful but rewarding experience for you or your loved one.
An aged care centre provides a welcoming home environment that goes beyond "nursing". It will promote health and wellbeing, social interaction, mental stimulation and enjoyment, as well as providing a safe place to live.
Before you start the process of choosing the right aged care centre, it's a good idea to write down your specific needs so that you're prepared and can ask the right questions when you make contact.
Choosing an aged care facility
Here are six things worth paying attention to when deciding on an aged care centre that best suits your needs.
1. Level of aged care services required
Arguably the most crucial point, but it's important to ensure that among the residential aged care facilities you are considering that the aged care provider you choose can deliver the appropriate level of quality care you need.
You may be looking to move into an aged care home because you need the extra support professional care can provide, including meals, personal care and social support.
As your needs change overtime, you may want to ensure the prospective facility can move you to a new suite that better caters for your needs. You may want additional services or need specialised dementia or palliative care.
2. Environment
Being comfortable in your new environment is crucial, so it is a good idea to take a tour of the aged care centre you're considering and spend some time observing it. Invite a family member to come with you.
Things to consider when you visit is whether the facility is clean, fresh and airy. Also, is it tidy, with little clutter around, so that the risk of trips and falls is minimised?
Is there a choice between individual rooms or shared rooms? Do they have ensuites or shared bathrooms?
As a good rule of thumb for an aged care centre, you should feel that it will always be easy to receive the support and services you need.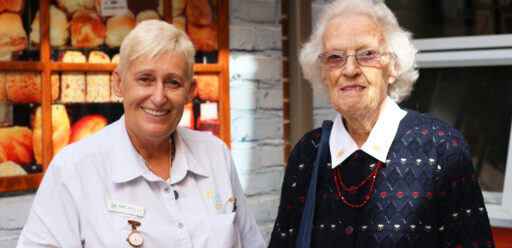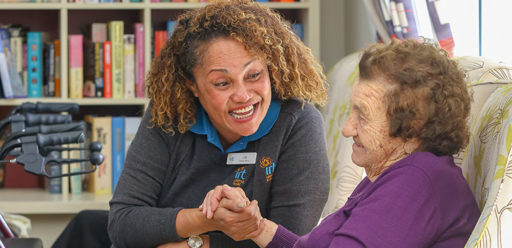 3. Facilities and services
The facilities offered at different aged care centres can vary significantly so it's worth putting together a checklist of things that are important to you.
For example, if you like an outdoor lifestyle, it's worth checking out the garden spaces available to residents. Some even have swimming pools if you're keen on a regular dip.
Alternatively, if you prefer indoor living, make sure you ask if there's a library, café, community hall or other communal spaces available.
Don't forget to check if the personal care services you require will be on hand. For example, will you have access to a hairdresser, podiatrist, physiotherapist or beautician?
If you can access the facilities and services you enjoy, this will help you settle in to your new home more quickly.
4. Food
Surveys and feedback show that the food served in an aged care centre is often the thing the residents care most about.
Ask to see the weekly menu and check out how much variety and choice is on offer. If you have special dietary, cultural or ethical needs, check whether these can be catered for.
Are the meals cooked fresh and presented in an appealing way? Are they healthy and nutritious? Remember though, that other residents often require easily digestible and even pureed food, so these meals might not always appear as tempting as you might expect.
Can family members stay for meals with their loved ones? Will they have access to a kitchenette to make themselves a cup of tea or coffee and a sandwich.
As a resident, you'll be paying a Basic Daily Fee to cover your day to day living expenses, so make sure you're getting value for money.
5. Location
It's a sad fact of life that more and more people are experiencing loneliness. Relationships Australia warns that social relationships tend to decline as we age, which can lead to feelings of loneliness. This can be devastating for older people, leading to depression and other health issues.
Of course, if you choose the right place, it won't be long before you make new friends, but it's still important to think carefully about the location. Will it be easy for family and friends to visit? What are the preferred visiting hours? Can family bring pets to visit? Does it have adequate visitor parking?
If you plan to go out some days, is the aged care centre close to a shopping centre, cafes, movie theatre or other facilities that are important to you?
6. Community activities
Most residential aged care homes offer a program of activities to support residents' social, mental and physical wellbeing. However, it's worth checking whether the activities suit your needs and interests.
One thing you can do is ask to see the activity schedule so you can get a sense of what types of activities are on offer and how often they are run.
Some examples at IRT aged care centres include craft groups, men's shed activities, themed events and visits from local school children.
Movies, musicians, games and pet therapy are other activities on offer at many places, as well as outdoor activities, such as walking groups, shopping trips and bus outings.
If you have specific cultural or language needs, talk openly to the staff about these to be sure you'll receive the best possible care and support.
There's no doubt making the decision to move into an aged care centre can be difficult. It can be an emotional time for you and your loved ones. The best way to make a good decision is to visit several aged care centres to compare them. Ask the questions that are relevant to your needs, listen carefully to the responses and observe keenly what is happening around you. This will give you the best chance of finding the aged care centre that's right for you.
The first step is to contact the Aged Care Assessment Team (ACAT). They will visit your home to review your needs and may approve you for home care (also called community care) or residential aged care. Depending on your financial situation you may need to pay a means tested care fee to help cover the costs of your care.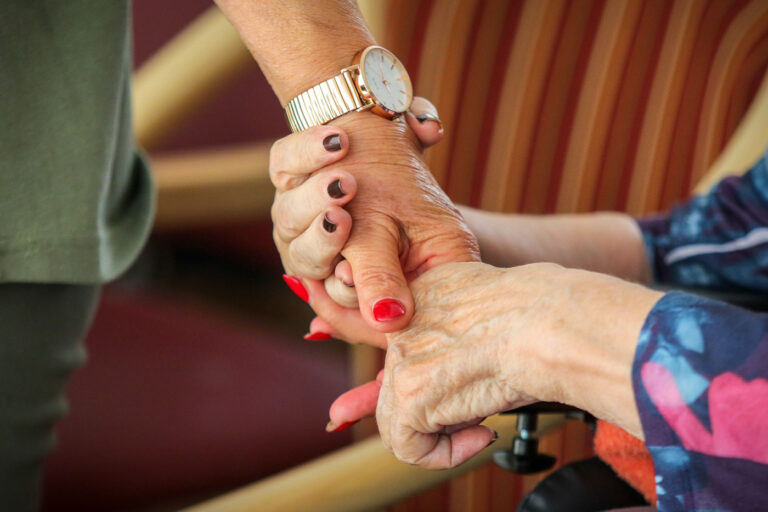 Does your loved one need support?
IRT has been supporting older Australians and their families with compassionate care for more than 50 years with aged care centres in NSW, Qld and the ACT. If your loved one needs warm and personalised care you can trust, we'd be more than happy to help.
Find out more