Residential Aged Care
Jul 19, 2022
10 benefits of residential aged care
Weighing up the pros and cons of leaving your own home to live in a residential aged care centre can be challenging, and at times emotional.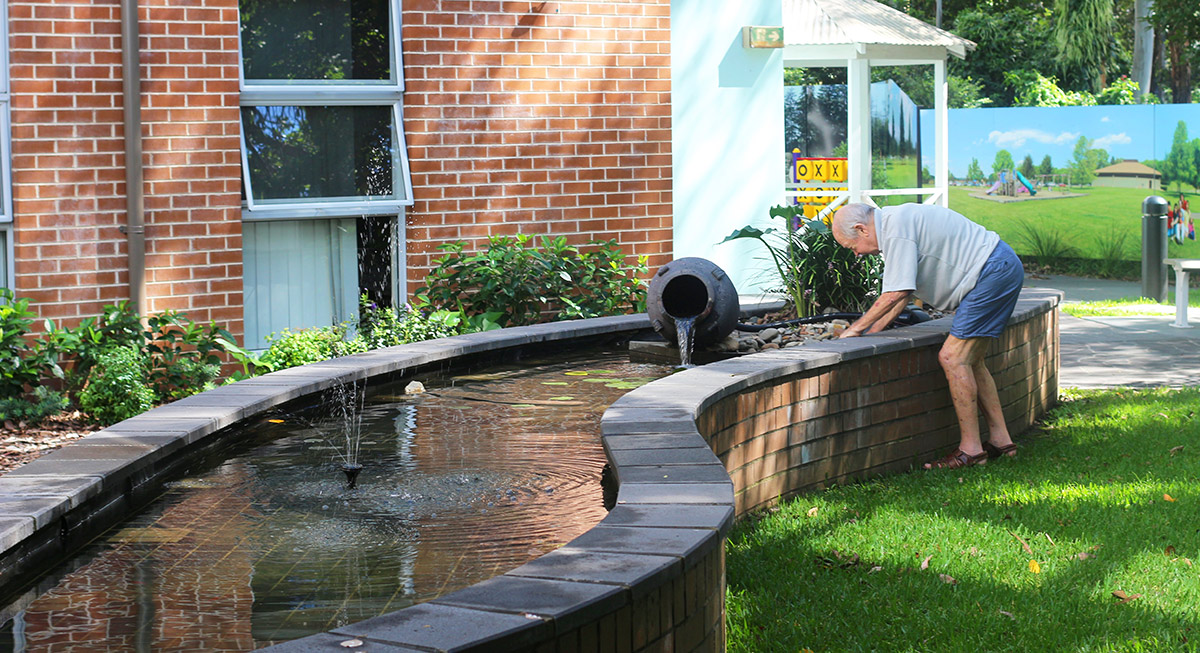 While it may seem easier to stay in the comfort and familiarity of your own home, moving into a residential aged care centre has a long list of benefits for both you and your loved ones.
A residential aged care centre is a purpose-built community that you can call home, where you can receive professional and personalised care in a safe and supported environment. Sometimes referred to as 'aged care homes' or 'nursing homes', residential aged care centres are best for people who can no longer live independently at home, or need 24/7 care and support.
Residential aged care centres will provide you with around-the-clock care if you need it, as well as the support and services required to maintain your quality of life.
So, with these things in mind, what are the benefits of residential aged care?
1. Professional and personalised care
In a residential aged care centre, you'll be cared for 24/7 by highly-trained and qualified staff according to your personalised care plan, developed in consultation with you, to suit your individual care needs. You'll also have access to a network of trusted allied health professionals. You can enjoy peace of mind knowing that staff are effectively monitoring your health to ensure the level of care and support you receive caters to your changing needs over time.
Depending on your care needs, you will receive both personal care and clinical care. Personal care includes help with bathing, eating, taking medications and carrying out health treatments. Clinical care can include special bedding and services such as speech therapy, podiatry and physiotherapy.
2. Support with day-to-day tasks
Living in a residential aged care centre means that daily household tasks like cleaning, cooking, gardening and laundry are taken care of. Meals and refreshments are prepared for you and menus are designed in consultation with you. If necessary, a dietician will work with you and the provider to ensure you're provided with nutritionally balanced and healthy meals. Typically, you'll receive three meals a day, plus morning tea, afternoon tea and supper. When you move into an aged care centre, you can also let staff know if you have any special dietary requirements to meet medical, cultural or religious beliefs.
3. Social connection
Living in an aged care centre can give your social life a makeover, introduce you to new people and help you build new friendships. Most residential aged care centres offer a program of activities to support your social, mental and physical wellbeing. Some examples can include craft groups, men's shed activities, movies, musicians, cards, knitting groups, pet therapy, and visits from local school children. Many aged care centres also offer social bus outings to the shops, theatre or cafes.
4. Comfortable accommodation
When moving into residential care, you'll have a choice of care suites and facilities to choose from, such as a private or shared suite, and a private or shared bathroom. Your care suite will include all the essential furniture and furnishings such as appropriate bedding, a bedside table, wardrobe and draws, arm chairs and toiletries. Some aged care centres may also provide other furnishings like a television too. You will be able to personalise your room with small items like photos, artworks and keepsakes. Depending on the size of your room, it may even be possible to take some of your own furniture items from home such as a favourite chair or computer.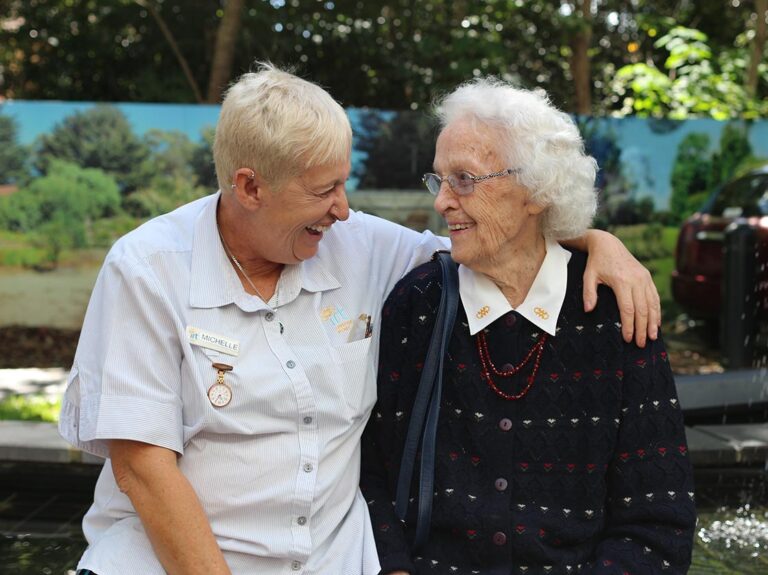 5. Shared facilities
Most residential aged care centres have a variety of shared facilities and spaces to enjoy and mingle with other residents. These facilities can include dining and lounge rooms with all the comforts of home, landscaped courtyards and gardens to enjoy the sunshine and fresh air, as well as on-site cafes and kiosks. Some aged care centres also have libraries, community rooms, gyms and pools.
6. Medical and health services
Residential aged care centres can help you manage regular medical appointments, obtain prescribed medication, recommend specialists and even arrange on-site visits from health providers if required. This could include doctor appointments, physiotherapy sessions, podiatry services or consultations with a dietician. Staff will organise these appointments or sessions for you and take the stress out of managing your own healthcare.
7. Family and friends
When you move into an aged care centre, your family and friends are welcome to visit you as often as they like. However, it's always best for your loved ones to check if there are any special visiting arrangements in place at your care centre before they visit, especially during COVID-19 where many providers have certain visiting arrangements in place to protect the health, wellbeing and safety of its residents. Under normal circumstances, however, you can go on social outings with your friends and families, and stay connected with them via regular visits, phone conversations and video calls.
8. Respite care
Respite care is another benefit of residential aged care centres, and can be an option for support when your loved one or carer takes a break. Respite residents live alongside current aged care residents and receive the same care, support, services and benefits. Everyone's individual situation is different. You can choose to access respite services as often as you like, and it will be subsidised by the government for a maximum of 63 days in any financial year.
9. Specialised support
It's important to ensure the residential aged care centre you're considering moving in to can provide the appropriate level of care you need. As your needs change over time, you may want to ensure your chosen aged care centre can move you to a new suite that better caters for your needs. The good news is that many aged care centres specialise in general, dementia and palliative care, and have specialised suites that cater for each of these care needs.
10. Additional services
The additional services available to you will vary between each aged care centre. Services can include things like an on-site hairdresser, delivery of a newspaper, fresh flowers, Foxtel in your room, and a wine or beer with dinner. These services may be charged via a pay-as-you-use system, where you choose what services you wish to pay for, or as part of a package or bundle deal.
Ready to make the move?
Reaching the decision to move out of your home can take time as you weigh up the pros and cons, discuss options with your loved ones, and also consider advice from your GP or health care professional.
If you're frequently hospitalised to manage your health, or it's not safe for you to live at home anymore, you might be ready for residential aged care.
Another factor for consideration is the cost of your residential aged care. This will depend on the style of accommodation you choose and your individual financial circumstances. Depending on your situation, you may also be eligible for government funding. For more information on residential aged care costs, check out our pricing page. Remember, it's always best to get independent legal and financial advice.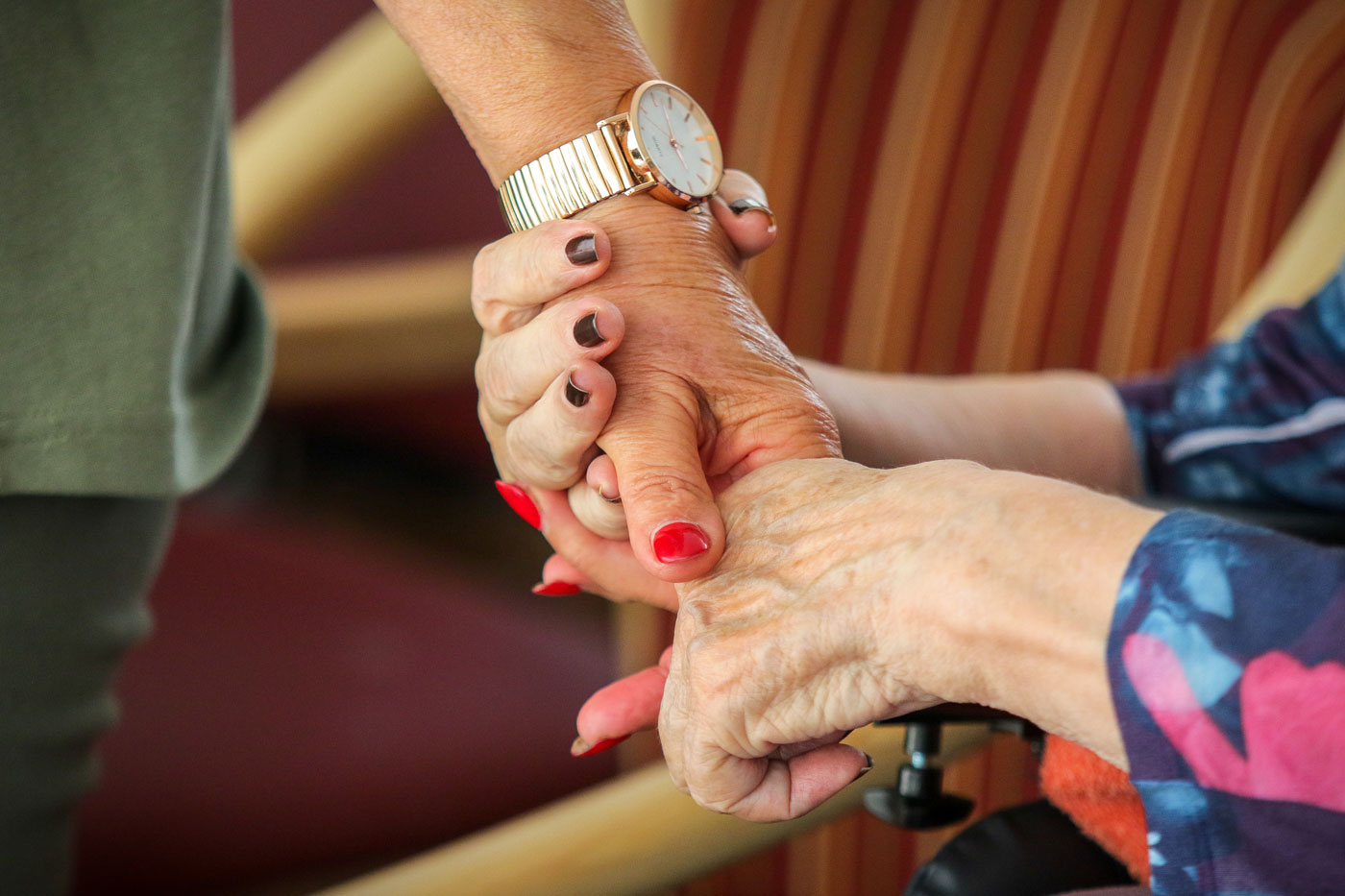 Does your loved one need support?
IRT has been supporting older Australians and their families with compassionate care for more than 50 years with aged care centres in NSW, Qld and the ACT. If your loved one needs warm and personalised care you can trust, we'd be more than happy to help.
Find out more