Retirement Living
Nov 18, 2022
How to choose where to live in retirement
Retirement is something we are all working towards but there are plenty of things to consider before getting there – including where to live.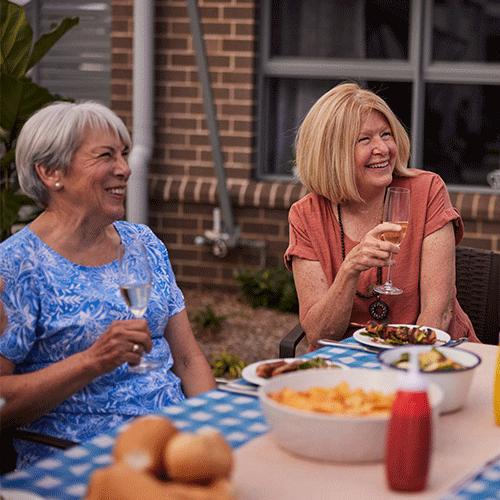 When it comes to your retirement plans, you may already have a very clear idea about where you want to be or you might be weighing up your options. Either way, here are some things to consider.
Downsizing
If you are still living in the family home, what might have suited a family of five may no longer suit an ageing couple. As well as all the cleaning, there's the maintenance too. Here are two things to consider regarding downsizing.
1. A smaller property
Selling your large family home and moving into a smaller property might be something to think about when you retire – a smaller property can sometimes have smaller costs. But you need to remember a smaller property has less room and you might need to move outside the area where you've established yourself and your connections.
2. Retirement villages
Another option is moving into a retirement village – where you live in a community of like-minded people and have good access to support and services. Many Aussie retirees choose a retirement village to enjoy their golden years because you can continue to live independently with the added benefit of community spirit and easy access to local amenities, healthcare facilities and quality hospitals. Daily life in a retirement village also might be easier to manage as this option often offers more support with things like gardening and maintenance.
Staying at home
The saying goes 'a person's home is their castle' – and ultimately you need to make the decision that's right for you in retirement, be that staying in your current home or moving. More people are choosing to say at home and be independent for longer as they age. Here are some things you'll need to consider if you're thinking of staying at home.
1. Extra support
Getting support in your home, like having someone to help with the cleaning or gardening, might be a way to help you to stay in your own home for longer. Many people resist the idea of outside help, but it isn't about losing your independence; support at home is actually a way for you to invest in your future so you can continue living independently for as long as possible.
2. Home modifications
To stay at home you might need to think about how your home needs to be modified to suit your changing needs as you age – wider doorways for a wheelchair or walking frame, grab rails, good lighting and non-slip flooring are all things to think about. You can read more here for tips on a more senior-friendly home.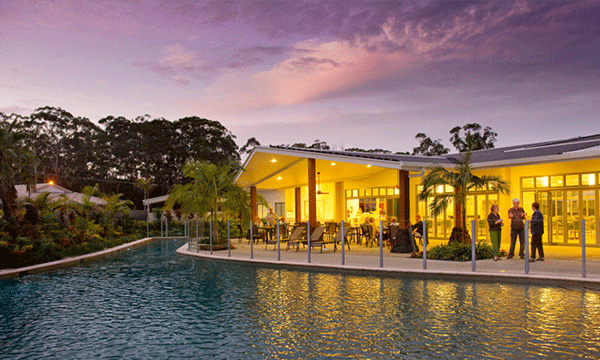 Your finances
When you reach retirement age you may own your own home, have a mortgage or might be renting. Whatever your financial situation is or living arrangements are, it makes sense to take a close look at your finances so you can consider your retirement living options in light of that. Naturally you want to be able to live comfortably without being overwhelmed by housing costs and living expenses.
Here are a few important factors to consider.
1. Retirement income
Before looking for a new location to retire to, it's a good idea to understand your personal budget so you understand your financial situation clearly.
What's your retirement income? Be sure to factor in any income from your super or pension
If you sell your family home, will you have more money to spend on your retirement years?
2. Cost of living
You need to look at the cost of living where you wish to retire. Consider things such as:
What's your current cost of living, including day to day living expenses?
If you stay in the family home, have you considered the need for additional funds to make home modifications as you age?
Does your current hometown have a lower cost of living than a new city or another location? Some retirement spots might have many local attractions such as golf courses and community events, but could you save more money if you choose to retire elsewhere?
What are the tax implications of where you wish to live? Are there property taxes or other taxes?
If you are considering retirement communities, what are the entry fees and ongoing service charges? Will you save money on things such as maintenance which are included in the charges?
3. Seek financial advice
It's important to seek independent, financial advice when planning your retirement. Speak to a certified financial planner before making any big decisions. A financial advisor can help identify important considerations about your financial future and help with making life planning decisions that will affect you for years ahead.
"There's a very good community spirit here; people pull together. We have happy hour with the other residents in our block once a month and have made lots of friends. They're a lovely bunch."
Location
When choosing where to retire, it's a good idea to think about what makes you happy and what suits your ideal lifestyle. Do you enjoy the conveniences of city living, or would you prefer a sea change, a tree change, or maybe even a fresh start abroad?
No matter where you choose to retire, you'll also want to consider if the location is:
close to local amenities like health care and medical facilities plus shops and cafes
near public transport
close to loved ones and your support network
in a comfortable climate that appeals to you
From city to country to coast, IRT has a diverse range of communities to suit your unique needs and preferences. You can see our communities here.
Who will you spend time with?
When you retire you may want to meet new people, consolidate the connections you have or be closer to family. These are really important things to consider when thinking about where you want to spend your retirement because when it comes down to it, it's all about the people in our lives.
Will it be difficult to visit family?
For many people, where their children and grandchildren live is often a factor which comes into play when deciding where to live in retirement. Being able to see family and have the support that they can offer is often seen as beneficial – particularly as we age.
Also, consider whether you'll have access to efficient, reliable and safe transport to visit them – be that your own car, public transport or transport provided by an aged care provider or other community service, for example.
How do you want to spend your days?
Do you enjoy getting out and about or are you content with a good book and a cuppa at home? Either way, as you age it's important to consider how you want to spend your time and how you can continue to do the things you enjoy when you retire. An aged care provider, like IRT, can support you with services and accommodation that can help you live out your retirement as you'd like too. At IRT we can help you get to the shops, keep you connected with your local community and get you to your Men's Shed meeting each week. Read more about getting out and about with IRT here.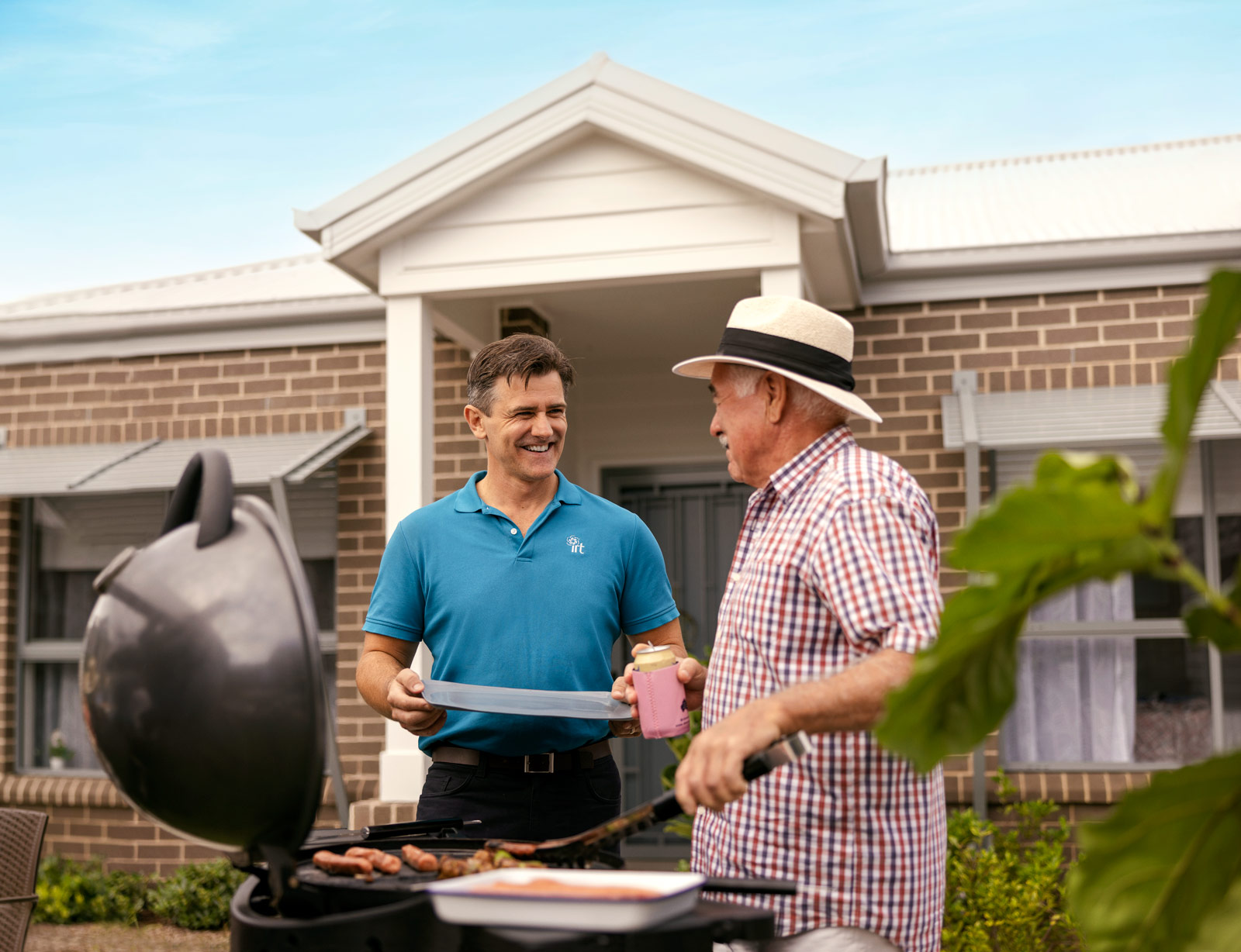 Retirement living at IRT
If you're interested in downsizing your house and upsizing your life, IRT has more than 30 retirement villages across NSW, Qld and ACT. Find out more about the possibilities of village life and how one of our independent living communities can suit you and your unique needs.
Find out more