Home Care
Aug 18, 2022
How to get home care: everything you need to know
Home care can involve a range of services that help older Australians to remain living independently at home. It is an alternative to entering residential aged care, especially when delivered by aged care experts like IRT. Read this article if you're not sure where to begin in your search for home care…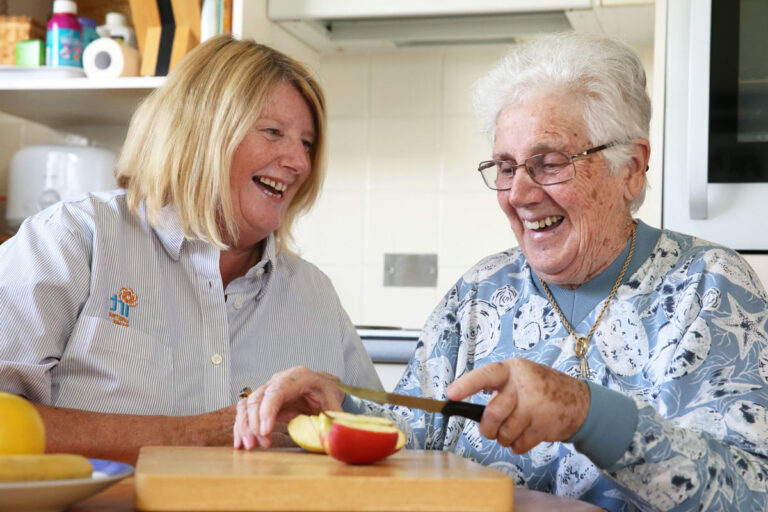 The number of home care recipients has increased by 84% over the last 10 years, and continues to rise.
If you're concerned about living safely in your own home as you get older, or feel a loved one would benefit from some help with daily tasks like shopping, cooking or cleaning, you're not alone.
Research from the Australian Institute of Health and Welfare shows that the number of home care recipients has increased by 84% over the last 10 years, and continues to rise.
Government-funded Home Care Packages (HCPs) are in high demand, as older Australians show a preference for remaining in their own homes for longer – and who can blame them?
The familiarity and comfort of your own surroundings, where you may have spent many years of your life, is difficult to leave behind. Especially at a time in your life where uncertainty about your health may be weighing heavily on your mind.
Home care can involve a range of services that help older Australians to remain living independently at home. It is an alternative to entering residential aged care, especially when delivered by aged care experts like IRT.
Customers can buy packages of home care services either with assistance from the government, or pay for home care privately.
Australian Government data shows that around 85,000 older Australians receive help at home, via a Government-subsidised HCPs, reflecting an increasing preference by older Australians to remain in their own homes as they age.
So, how do you begin the search to find the home care option that suits you?
IRT's home care calculator lets you find the right solution based on your needs, and provides sample packages of our services for varying levels of support.
IRT's range of home care service categories, include:
Help around the house
Whether you need help inside the house with cooking, cleaning, or doing the laundry; or outside the house to maintain the lawn and garden, most home care providers will tailor a service program to meet your needs and take care of things for you.
Getting out and about
Home care services don't have to be in the home. They can be used to help you get to medical or allied health appointments. An experienced home care professional can help you get to your appointment and take you home again.
Social connection
Getting out is all part of maintaining your independence, so if it's staying connected with your community and friends that you need help with, then home care services can help with that too.
Whether it's your regular chess game, catching up with friends at the local café, doing the grocery shopping or help with getting out and about, it's another benefit of accessing home care services.
Health support
Everyone's needs are different, so it's important for your care provider to understand your needs and goals and develop a care plan that's right for you.
A regular and tailored exercise plan can also help you to stay independent and healthy as you age.
Personal care and assistance
Perhaps you just need a helping hand with some of the everyday tasks like getting in and out of the shower? Maybe your once steady hand is a little wobbly and you'd appreciate some help with shaving? Home care professionals can help.
Deciding to let someone into your home to help with personal care might seem daunting but home care professionals are skilled and experienced in helping people live independently with dignity. Whether the need is large or small, they will customise a service plan to ensure your personal care needs are met in the comfort of your own home.
Clinical care
If you're been discharged from hospital after an operation and are convalescing at home, qualified home care nursing professionals can help. They have the skills and experience to help with dressings, medications and wound care to help you with our recovery.
Home safety and security
If you're used to doing your own home maintenance on locks, windows and doors but are finding it more difficult, a home care service provider can help you feel safe and secure in your own home.
A qualified home care service professional can identify potential risks and safety hazards around your home and make sure they are repaired or removed long before they become a problem.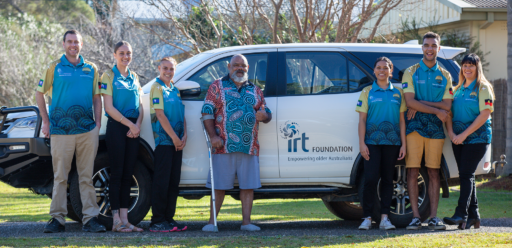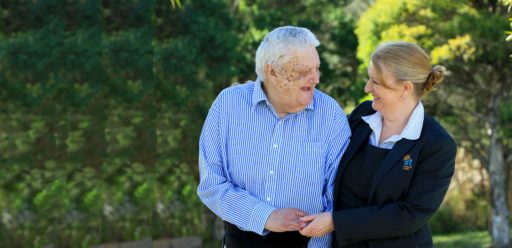 So, how do you get started?
First, select whether you're looking for a service for yourself or a loved one. Then, choose your approved HCP level.
If you haven't yet been assessed and approved for government funding, you'll need to arrange one through My Aged Care and join the Government's National Priority Queue. Wait times vary based on your needs and place in the queue. Alternatively, you can choose to pay for some or all of your services privately prior to receiving your package.
Next, choose a home care services bundle that best addresses your needs. These sample bundles address some of our customer's most common needs:
Each sample bundle addresses some of our customers' most common needs, and will be tailored to meet the needs of each individual IRT customer. Within the calculator, each sample bundle's inclusions and service frequency is based on the selected HCP level.
Finally, you can request a call back from our experienced customer service team and download your personalised quote for later reference.
Whatever your situation, IRT will take a look at your specific set of circumstances, and tailor a solution that's just right for you. And we keep tailoring that solution over time as your needs change.
So, get started today and find out how IRT can help you continue to live independently for as long as possible. After all, there's no place like home.
Need a hand applying for government funding? Read our handy step-by-step guide on the process of applying for home care.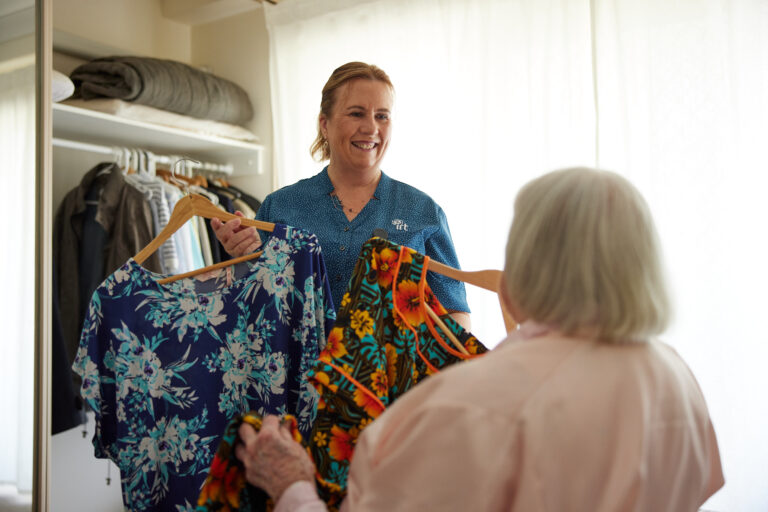 IRT Home Care
Find out more about IRT Home Care and how we can assist you or your loved one to keep living independently at home. IRT has been providing home care services for more than 30 years, offering support to older Australians in NSW, Qld and the ACT.
Find out more