Home Care
Aug 12, 2022
Kinship and culture key to home care
Robert Reynolds is receiving home care tailored to the needs of Indigenous people as part of Age Matters's home care pilot Booraja.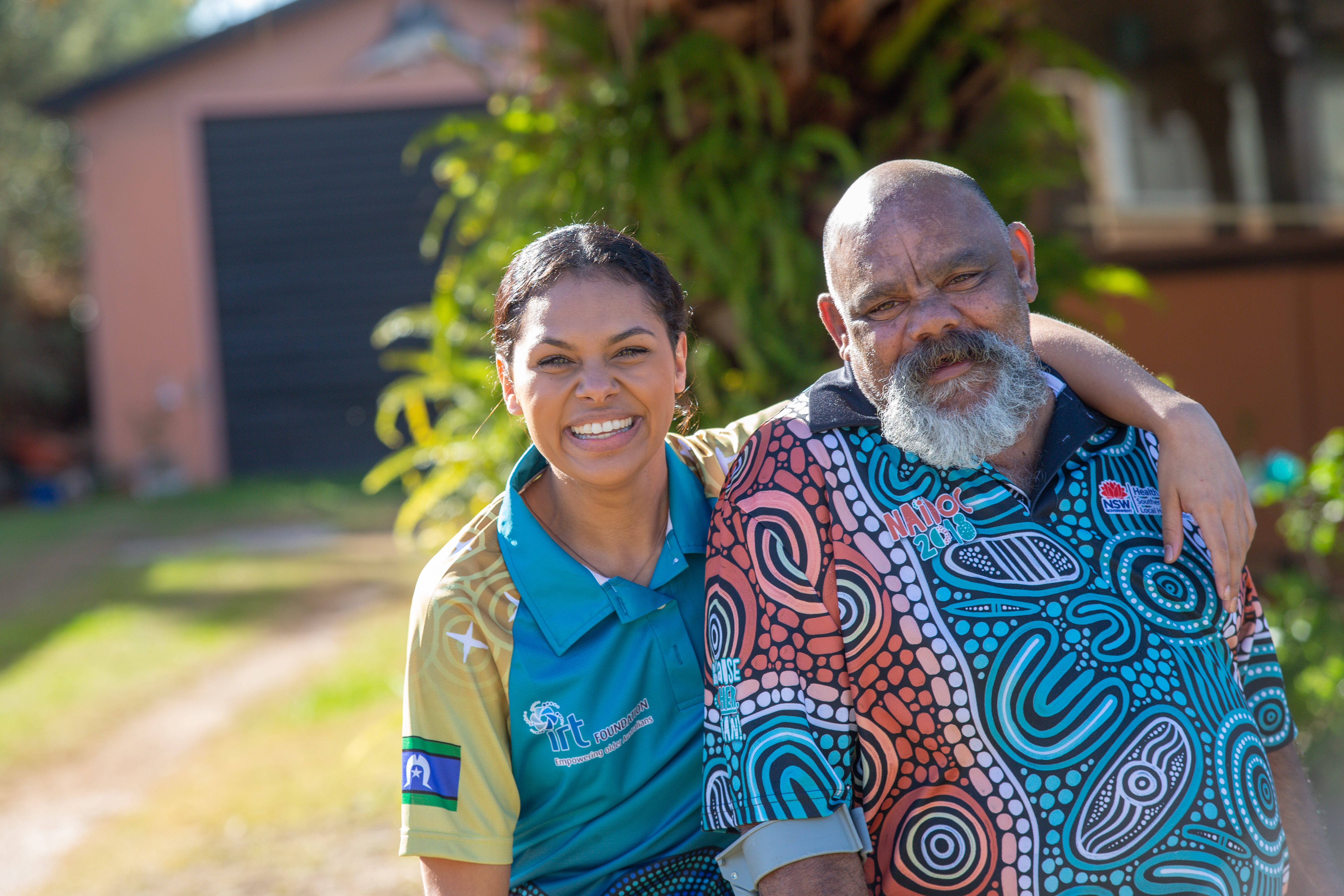 Robert Reynolds is proud of his small garden at the front of his Batemans Bay unit. "You can see they've started helping me there," he says, referring to the team of home carers who visit him weekly. "It's coming up a treat – I'm getting compliments off my neighbours now."
Robert is receiving home care as part of IRT's Booraja trial, whereby Indigenous carers provide culturally appropriate care to their elders.
Robert has had serious health issues for four years and underwent spinal surgery after he fell down 13 steps in his previous house.
"I kept losing my balance and doctors weren't quite sure what the problem was. They put a cage on my C3 and C4 vertebrae because they said if I fell again I'd be a quadriplegic. But they can't do anything more about my spinal problems," he says.
"I've got numbness in my hands and I drop things easily. I was having breakfast the other day and dropped my bowl and smashed it, little things like that."
The keen Bulldogs fan also has a dodgy knee, probably courtesy of his years of playing rugby and league, and is waiting for a knee replacement.
As a result his ability to get around and to do basic chores is very limited. He's also stopped driving for safety reasons.
The home care services have been a godsend, helping him with domestic chores, lawn mowing, gardening, shopping and getting him to and from appointments.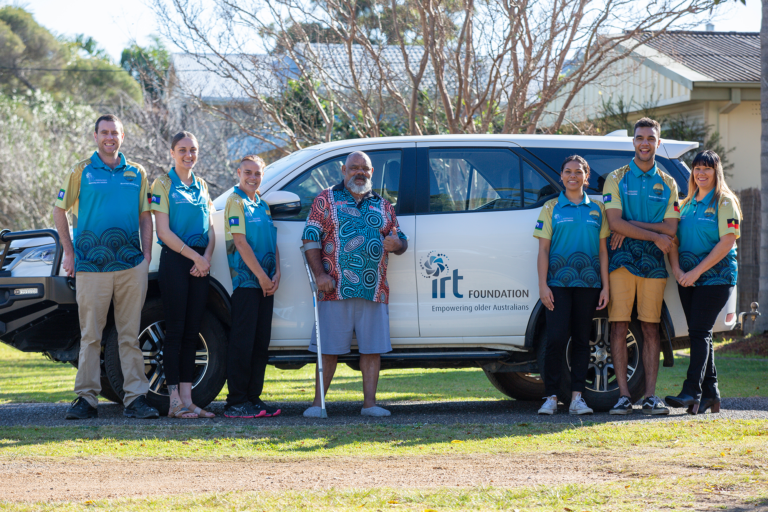 "I look forward to every Wednesday because I know the carers are coming here," he says.
One of those carers is 21-year-old Denika Morgan, who joined the program when it started in 2017 and completed a Certificate III in Individual Support through IRT Academy.
Previously she was working in a nail salon but when she heard about the Booraja pilot decided to apply.
"Jobs are scarce for young people in this area, so it was a good opportunity," she explains.
She loves working with elders in her community and comes away uplifted, knowing she has helped them. She also enjoys the spirit of camaraderie between the team of carers.
"We go in and we say 'how ya going, would you like a cuppa first?' You still get your work done but it's not rush rush," she says.
"They know us and appreciate the work we do. They enjoy our company and they're not shy or embarrassed. They say, 'oh that's Denika, she's coming over today'."
Denika loves listening to the elders tell their stories.
 "They tell all kinds of Dreamtime stories, magic and stories about bush food and medicine; things the old people knew," she says.
"They've got the best stories.
"I like the work. It's rewarding and I feel good about what I'm doing."
Robert is unstinting in his praise of the carers.
"All of the carers – I can't fault any of them. They know what they've got to do!
"As they're getting set up they have a bit of a yarn and make me a cuppa if I want one.
"It's put a smile on my face."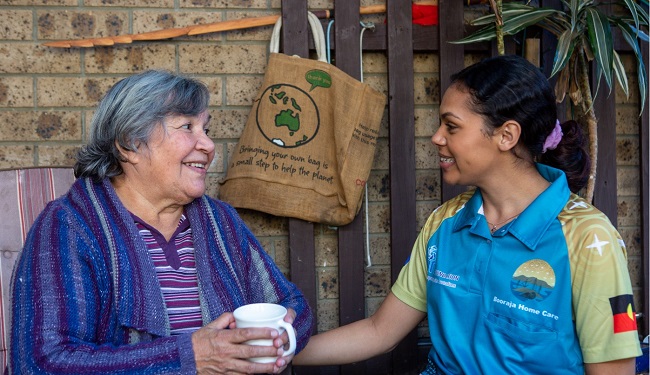 Indigenous home care
Older Indigenous people have low participation rates in Australia's home care system due to low levels of trust in government services, limited knowledge of available services, and the lack of an Indigenous workforce.
Age Matters has tackled these barriers through its pilot project Booraja, which provides culturally appropriate home care to 20 Indigenous people in the Batemans Bay area.
Funded by the Australian Government's Dementia and Age Care Services Innovation Fund, Booraja has been developed in consultation with the Walbanga Elders' Council.
Community Yarn Ups have educated potential care recipients about the services available to them and these services have been tailored to meet cultural needs.
Booraja has also focused on training a culturally competent workforce, creating employment opportunities for local Aboriginal people.
Ten Indigenous students started a Certificate III in Individual Support through IRT Academy in May 2018 and eight are now employed by the project.
Find out more about studying an aged care course with IRT Academy, our registered training organisation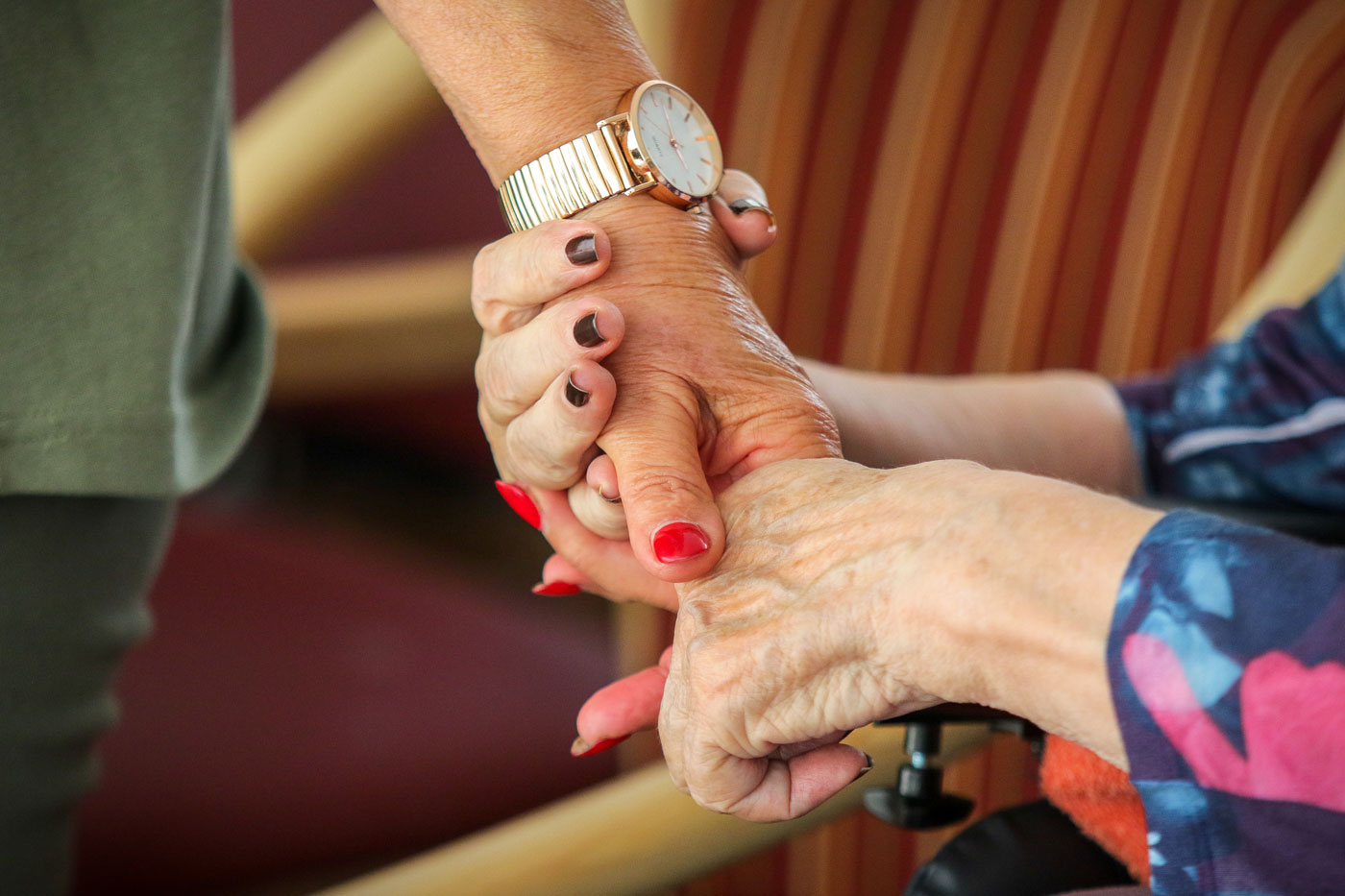 IRT Home Care
Find out more about IRT Home Care and how we can assist you or your loved one to keep living independently at home. IRT has been providing home care services for more than 30 years, offering support to older Australians in NSW, Qld and the ACT.
Find out more