The benefits of living in a retirement village
Have you been wondering whether it's time to downsize but don't know where to start?
Maybe you're starting to think your family home no longer suits your lifestyle and needs. Maintaining the home and garden might be a bit of a struggle, or your health might be declining and you'd like to live in a more supportive environment.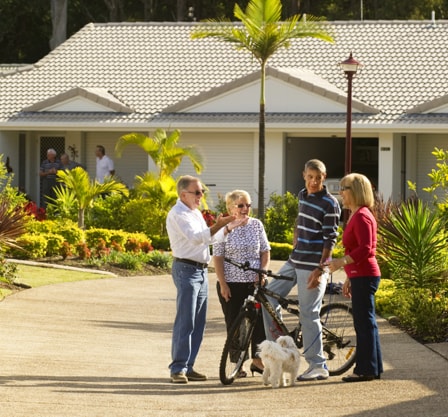 A retirement village could be just what you're looking for at this point in your life.
Although selling up and moving out of your home might seem overwhelming, weighing up your options carefully will help you make the decision that's right for you.
Because retirement villages are purpose-built for older people, they offer many lifestyle and practical benefits. Residents enjoy a strong sense of community, feel safe and secure and can enjoy more quality time with family and friends.
Across the nation, almost 200,000 seniors call a retirement village home, a choice they've made for various reasons, including reduced mobility, a desire for greater social contact, or the need for more support.
The sector's benchmark census by Australian researcher McCrindle Baynes found an overwhelming majority of people who move into a retirement village are happy with their community. About 87% chose the village for personal independence, a safe environment and emergency support.
Those findings are supported by the Productivity Commission's comprehensive Caring For Older Australians Report, which states that "age-friendly housing and neighbourhoods can have a positive effect on the health and quality of life of older Australians".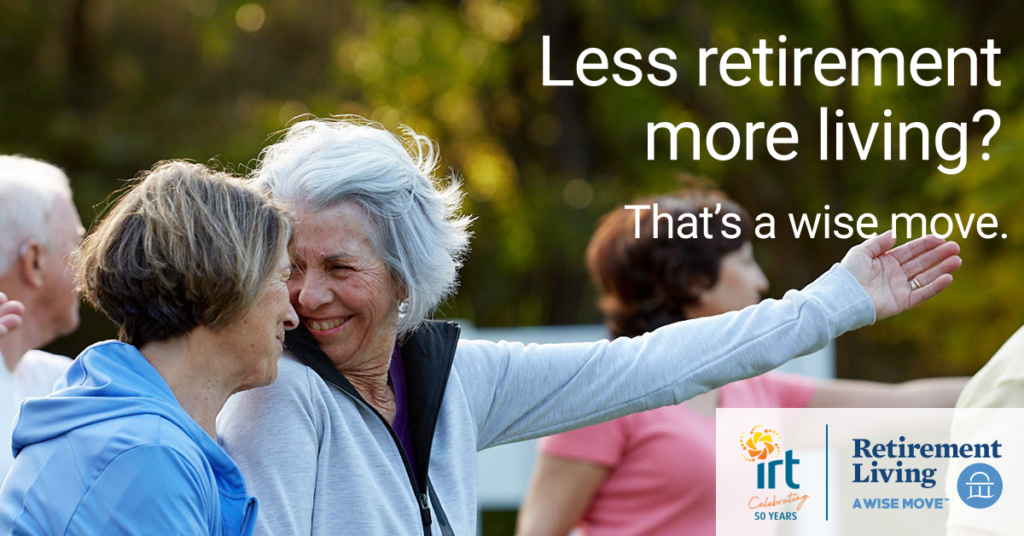 One of the key advantages of living in a retirement village is a strong sense of community.
Retirement villages offer many opportunities for residents to interact and connect, without living in each other's pockets, through on-site recreational facilities, community rooms and social activities.
This can help reduce social isolation, which, sadly, is a growing problem in Australia and a leading cause of hospitalisation in older people.
Retirement villages also offer low maintenance living, easing pressure on seniors who no longer feel they can keep up with home and garden chores. Because retirement villages are purpose-built, the homes are designed to be easily maintained and the common areas are looked after by the operator. When it's time to go on holidays, it's easy to lock up, relax and enjoy your vacation.
There's plenty of research on the benefits of staying active as you age and many retirement villages help promote an active lifestyle. Most offer a range of activities within the village or have easy access to facilities such as swimming pools, golf courses, bowling greens and gyms.
Regardless of your own motivation for downsizing, it's really important you choose the retirement village that best suits your lifestyle and needs, so we've put together a 5-point checklist to help you make the right decision.
1. Does the retirement village suit your lifestyle?
It's worth making a list of the things that are important to your lifestyle before you make any move.
If you're an outdoors person, do you want to live near the beach or lake, or have access to parks and bushwalks? Some villages have their own swimming pools, as well as lovely gardens. Alternatively, you might prefer city living, with access to shops, restaurants, cinemas and museums.
Once you've listed what's important to you, then you can start researching what's on offer at different retirement villages.
2. Book a tour of the properties you're interested in.
It's important to make sure the retirement village is a good fit for you. Check out the community facilities, such as the pool, gym, café, community bus, hairdresser and BBQ area. If it matters to you, ask if pets are allowed.
And don't forget to look at the activities calendar. Movie nights, shopping trips, happy hour and concerts are just a few of the activities on offer at many retirement villages. These events are a great way to get to know your neighbours and form new friendships.
3. Chat to the staff and residents.
Talking to the manager and staff is an important way for you to gauge whether you'd be content living in the village. Do they seem friendly and responsive, as well as efficient? Are they open about any village issues?
There's no substitute for experience, so chatting to existing residents can also reveal a lot about life in the village. They'll be able to tell you if it's well run and a happy, safe place to live.
These insights will help you get a feel for the place that goes way beyond the bricks and mortar, helping you figure out whether it's right for you.
4. Consider your future health needs.
According to the Retirement Living Council (RLC), declining health is the key driver behind older people considering the move to a retirement village, and 90% of residents rank the ability to remain living independently as the most beneficial aspect of living in a village.
Village living can reduce the need for a move to residential aged care because the design, environment and services help residents remain independent for longer.
Nevertheless, if your health needs were to increase significantly after you moved in, would it be important to have easy access to a high level of care? Some, but not all, retirement villages are co-located with an aged care centre, so that might be an important consideration for you.
5. Get independent legal and financial advice.
Don't sign any contract before getting independent legal and financial advice. Make sure you understand the different payment options and any ongoing fees.
Contracts can be confusing but the retirement village sector has been working hard to simplify the process. IRT is a signatory to the RLC's 8-point action plan to deliver higher standards, clearer and simpler information about costs and contracts, and an independent umpire to resolve disputes.
IRT is also one of the first operators to register for the RLC's new Code of Conduct, which comes into effect in January 2020. The new code is an important step in lifting the bar for all operators and will assist in promoting trust and confidence in the sector. You can download a copy of the code here.
The benefits of living in a retirement village can be huge. However, before you make any decision, consider the different options carefully and talk to your family and friends to get their advice.
After all, home is where the heart is, so it's really important you make a wise move.
You can compare prices, locations and features of IRT retirement villages here.