IRT pioneers collaborative housing for women over 55 living on their own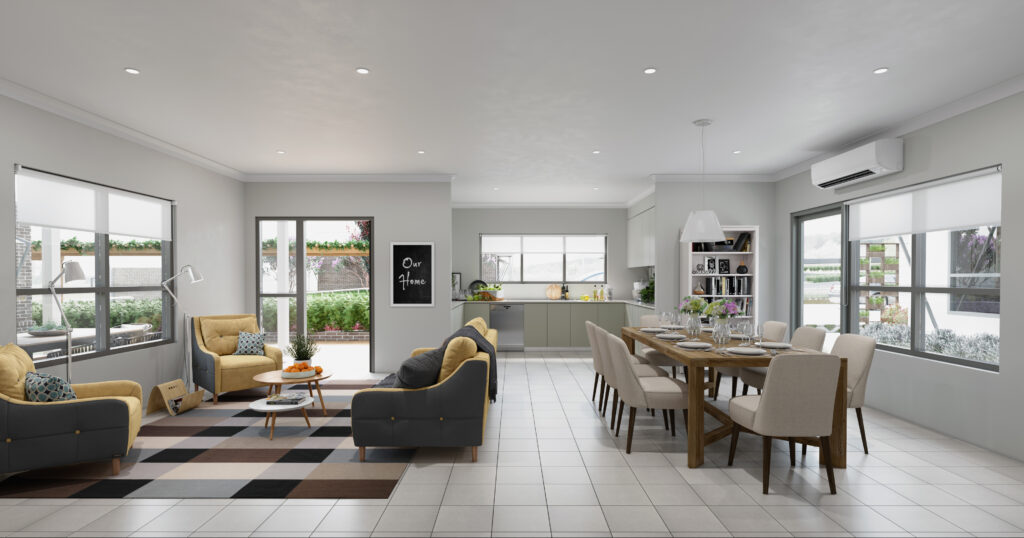 A new model for collaborative housing designed for women over 55 living on their own is being pioneered by retirement village operator and aged care provider IRT Group.
Jasmine Grove will be a collaborative housing neighbourhood set within the new retirement village Henry Brooks Estate at IRT Kanahooka currently under construction in the Illawarra region of NSW.
IRT Group CEO Patrick Reid says as a community-owned not-for-profit organisation IRT is dedicated to housing innovation that meets identified needs for older Australians.
"We're seeing a growing number of women over 55 who have real concerns about where they are going to live as they age. Women are retiring with 47% less superannuation than men, yet their time in retirement is longer, with women living an average of five years longer. More options are needed for retired women living on their own that fits within their financial means while promoting friendship and social connection."
"Our vision is for Jasmine Grove to be a place where women share resources, grow friendships, community connections and support one another in living their best lives as they age. We hope future residents will enjoy cooking and sharing meals together in the communal kitchen made from fresh veggies they have grown in their own garden."
Partially funded by the Australian Government through the Building Better Regions Fund, Jasmine Grove will provide long-term, affordable housing for a small group of like-minded women over 55.
Jasmine Grove offers independence without isolation featuring eight one bedroom self-contained villas surrounding a shared communal kitchen and garden. The villas will be pet friendly and include a kitchen, dining area, lounge room, laundry, outdoor storage and parking space. The shared spaces will include a full kitchen, dining table for eight residents, a lounge area with TV, an outdoor BBQ area, additional outdoor storage and shared vegetable garden and green spaces.
Purposefully designed to encourage the sharing of resources and spaces, Jasmine Grove will allow a more affordable, sustainable and enjoyable way of living for women over 55. Residents will also receive 50 hours of integrated IRT Home Care services within the first 12 months of residency.
IRT is seeking expressions of interest from women over 55 to live at Jasmine Grove and collaborate with the organisation in defining how the co-housing community will function. From building a resident charter, to principles for governing shared spaces, to selecting furnishings for the shared spaces and designing the decorative and vegetable gardens. To register your interest visit www.irt.org.au/jasminegrove
Pricing will start from an upfront contribution of $199,000 plus instalments.* Construction is expected to be complete in the first quarter of 2021.
*Pricing options are indicative only and are subject to change at IRT's discretion.
Media enquiries: Hannah Ellson 0429 361 627
General enquiries: 134 478
About IRT Group:
IRT Group is one of Australia's largest community-owned, not-for-profit providers of retirement living, residential aged care and home care. With 50 years' experience and locations throughout NSW, the ACT and South East Queensland, we employ almost 2800 people and play a significant role in promoting seniors as dynamic, influential and valuable members of society.