Resident Stories
Jun 19, 2020
Caville's connection
Howard Court resident Caville Pratt has had a close connection to IRT for more than 50 years.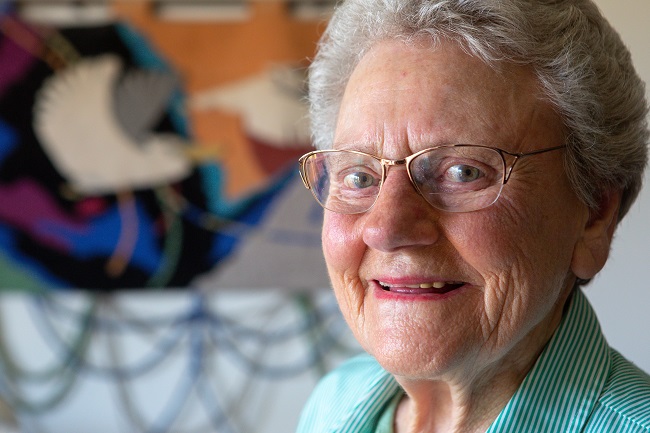 IRT resident Caville Pratt has a long and proud association with IRT
Caville and her husband Bill live at Howard Court and her Mum lived at IRT Towradgi Park
Caville and her son Jonathan both worked at IRT Towradgi Park
IRT has 31 retirement villages and more than 2900 people live in those villages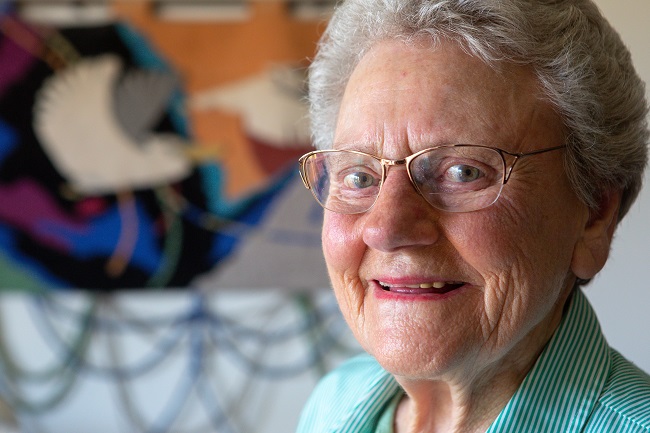 From working with IRT pioneer Dr Max Diment MBE to supporting IRT Towradgi Park residents and now living at Howard Court, Caville Pratt has had a close connection to IRT for more than 50 years.
"Howard Court was our first choice."
Caville Pratt has a close link to IRT.
The Howard Court at IRT Pioneer Place resident's first association with IRT came after moving to Wollongong.
"My first connection to IRT was when we moved to Wollongong in 1962," Caville explains. "My husband Bill got a job here, in NSW, after he moved from Victoria. The first time he needed a doctor he saw Dr Diment. That was when IRT was a thought in Dr Diment's mind."
Caville was a Registered Nurse and worked at a private hospital in Wollongong in the early '60s – where Dr Diment worked too.
"He did some anaesthetics," Caville recalls.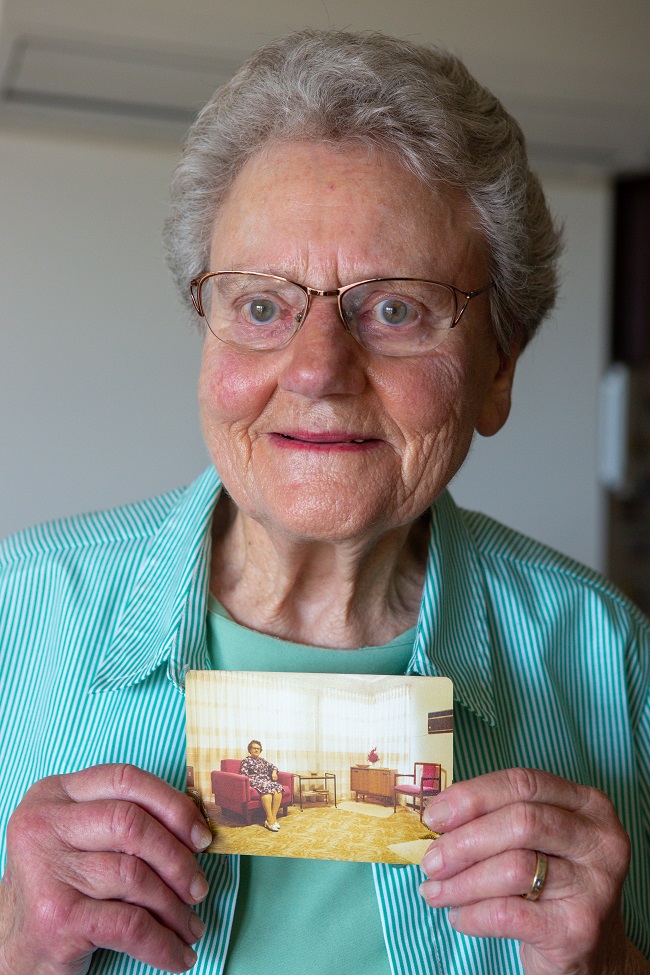 Then Caville's Mum, Thelma King, was living in Sydney but wanted to move into retirement living.
"She had a look at Towradgi Park Village when the foundations were just down and she moved into the hostel section in 1974. She was at the community for 17 years and her last three years there were in the nursing home. She enjoyed her time there."
While her Mum was living at the IRT community Caville also worked there for 12 months and her responsibility was the hostel residents' welfare. "I was the first Registered Nurse that held that position. I really liked working with the older people."
Then, making it a true family affair, Caville and Bill's son Jonathan got a job in the kitchen at IRT Towradgi Park.
"He wanted to be a chef," Caville explains.
He excelled in his chosen profession and ended up as head of the commercial cookery/hospitality faculty at Dubbo TAFE.
Today Caville and Bill have been living at Howard Court for seven years – moving in after living in an apartment in Wollongong for 18 years.
"Howard Court was our first choice," Caville says.
The couple had three children and today have 11 grandchildren and 12 great-grandchildren.