Healthy Living
Dec 13, 2022
How To Create Healthy Habits in Retirement
Creating healthy habits is an important step in living a healthy life, especially as we age. Learn how to do so in this article.
As we get older, our bodies change and we become more affected by aches and pains. There is a greater chance of illness, injuring ourselves at home and declining mental health.
Some people may see these as a barrier to staying active, but this is exactly why it's so important to maintain your health as you age. Looking after your physical and mental health can keep you strong and mobile for longer, fighting off those aches and pains.
According to the Australian Institute of Health and Welfare's guidelines, adults aged 65 years and over must do at least 30 minutes of moderate physical activity on most or all days of the week, be as active as possible when sedentary or doing extended screen based activities, and incorporate muscle strengthening activities into their exercise and everyday life where possible.
This may sound like a chore, especially if you're only just starting to think about being active, but if you find something you love, exercising will be the best part of your day. And it's never too late to try something new.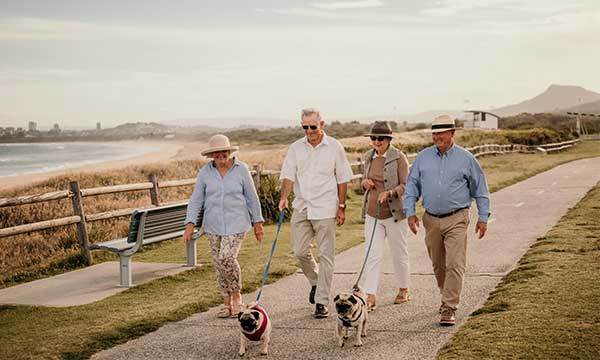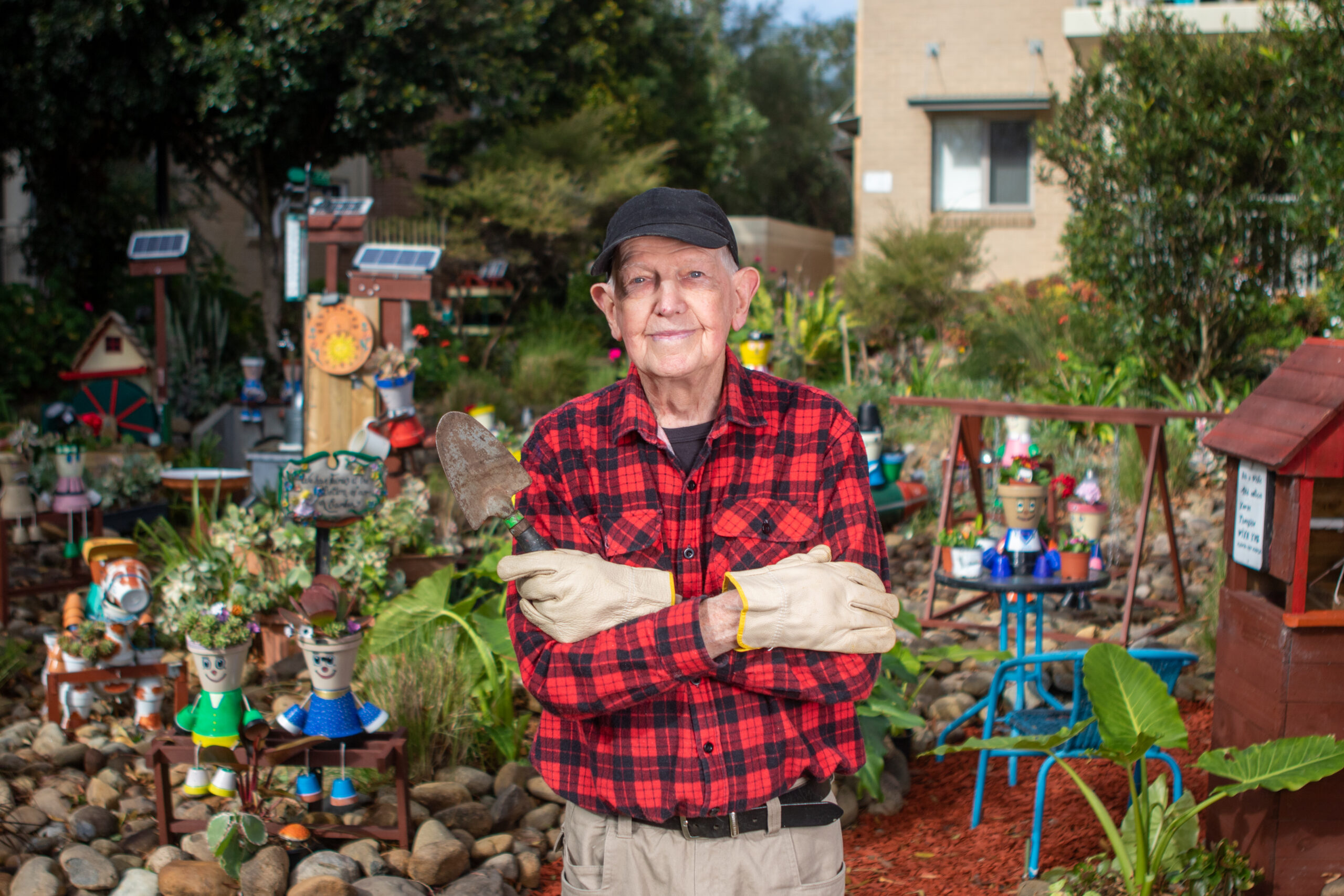 7 ways to stay fit and improve your physical and mental health
1. Walking
According to the Ausplay 2018 survey, walking is the most popular form of exercise for Australians aged 65 years and over.
It's easy to see why walking for health is so popular. It's free, you can do it anywhere and you can make it a social event or take some time out for yourself.
Many retirement villages have scenic walking tracks or are located near beaches and parks where you can go for a stroll.
2. Tennis
One way to keep active in your later years is by playing tennis. It's a great way to stay social while maintaining physical fitness.
If running around a tennis court sounds daunting, just remember that you can take it at your own pace. Gently volleying the ball over the net to a partner is enough to improve bone density, cardiovascular fitness, balance, coordination and muscle agility. The benefits of tennis help prevent falls, Alzheimer's, osteoporosis, heart disease and bone fractures.
Use the community bus at your retirement village and organise an outing with friends to your local tennis court.
3. Strength training
Another great way to keep fit is through muscle strengthening activities such as weight training either in a gym or at home.
Strength training is part of the recommended exercise regime for seniors and essential when trying to improve muscle and bone health, balance and strength for everyday activities like carrying groceries and household chores.
If you're going to start weight training, make sure you consult a professional personal trainer or your doctor.
4. Swimming
If you're looking for a low impact form of strength training, swimming is perfect. Being in the water means your joints get a break but you're still engaging your muscles.
There are many benefits of swimming. This low impact exercise also improves cardiovascular health, flexibility and social engagement and lessens the risk of osteoporosis.
The water is not limited to swimming. If you have access to a pool, you can use it to do exercises such as Zumba, aerobics and stretching.
5. Going to the beach
Whether going for a walk, swimming or just sitting and watching the waves, the beach is a great place to exercise and unwind.
It's not by chance that the beach is so relaxing. Research has found the sea air produces negative ions, which positively affects serotonin levels, improving your mood and stress levels.
Not only is it relaxing and a great place to do exercise, the beach is an ideal place to spend time with family and friends.
6. Gardening
Gardening is often thought of as a hobby and overlooked when thinking about sport or staying fit.
However, when gardening, your movements have the same benefits as aerobic and strength building exercises.
The American Society for Horticultural Science conducted a study which found that if seniors do just 30 minutes of gardening, this meets the required daily physical activity goal.
Increasing mobility, flexibility, fine and gross motor skills and strength are just some of the benefits of gardening. It's also a natural source of vitamin D and reduces stress levels, which promotes relaxation.
7. Join a men's shed
For men, joining a men's shed group is a great way to get moving, engage in social activities and improve your mental health.
With activities such as woodworking, metalwork and local outings, it's a great place to meet new people and forge lifelong friendships.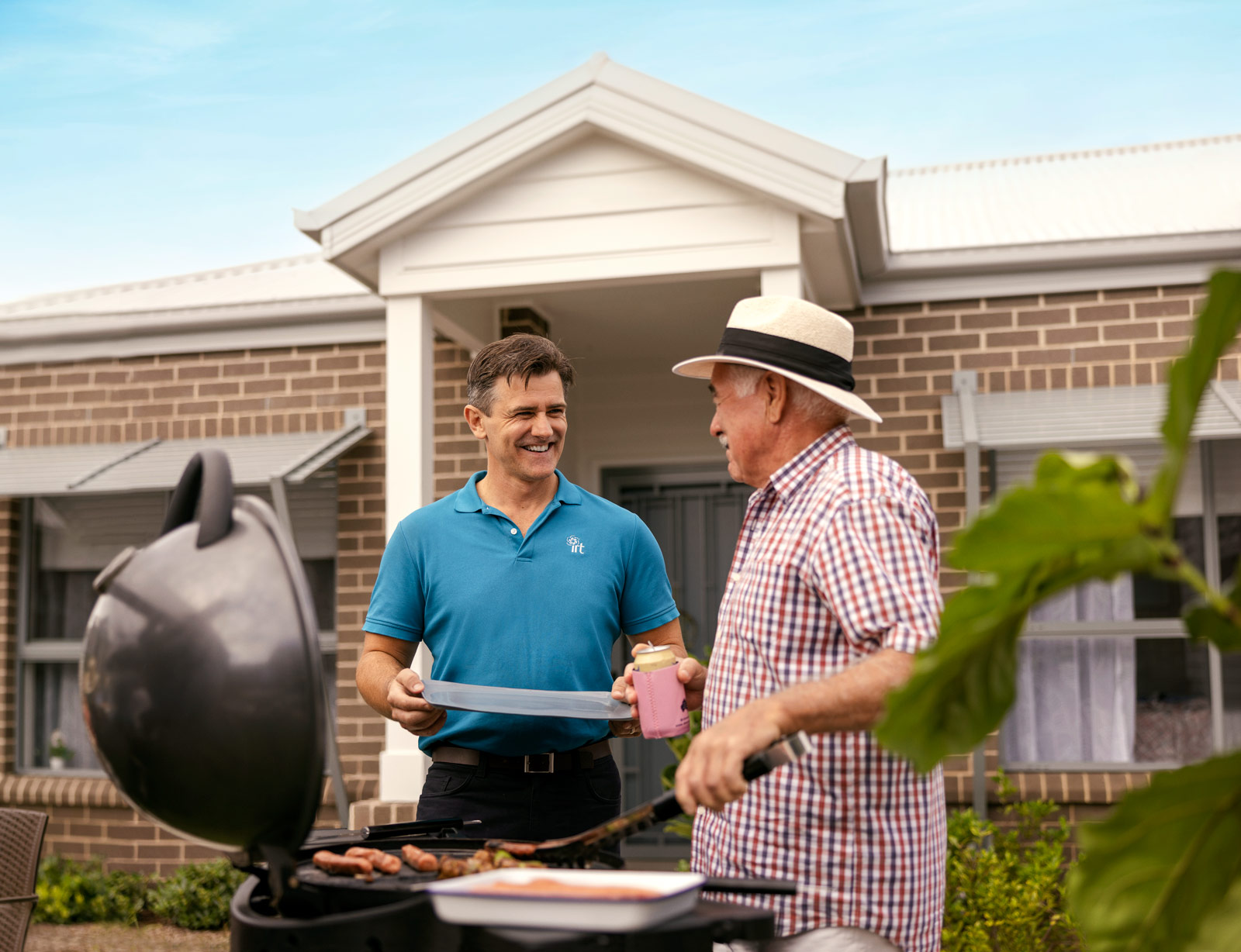 Retirement living at IRT
You can enjoy these activities at an IRT retirement village or with the help of IRT's home care team. Take advantage of living in a community with the resources to help you stay happy and adopt healthy habits, with likeminded people to keep you motivated, along the way.
IRT has more than 30 retirement villages across NSW, Qld and ACT. Find out more about the possibilities of village life and how one of our independent living communities can suit you and your unique needs.
Find out more