Healthy Living
Jul 22, 2022
7 ways to stay active in retirement
From keeping fit to learning a new skill, there are still plenty of ways to stay active and healthy throughout your retirement.
Beginning retirement is likely to bring some significant changes to your routine. Long commutes and work hours are replaced with days spent relaxing and doing the things that you enjoy. However, as you age it can sometimes be harder to maintain social connections, make new ones and enjoy the activities you once did which can have an effect on your physical and mental health.
Fortunately, there are still plenty of ways to stay active throughout retirement and boost your health and wellbeing in the process.
Here are seven ways you can stay active and healthy in retirement:
1. Get a good night's sleep
It may sound counter intuitive to staying active, but getting enough sleep each night can help improve both your body and mind. Getting a good night's rest can improve your heart health, boost your immune health and help maintain a healthy weight.
As we age the number of hours of sleep needed each night may differ. The Sleep Health Foundation recommends adults aged 18-64 get 7-9 hours of sleep and adults aged 65 and over should be getting 7-8 hours of sleep every night.  
2. Keep fit
The key to a healthy mind and body in retirement is finding ways to move every day. This could be in the form of a workout at the gym or enjoying social activities such as playing with your grandkids, walking to your favourite café or going for a morning swim.
It is recommended that adults 65 years or older do at least 30 minutes of moderate intensity physical activity every day. Keeping your body moving with activities you enjoy, helps you avoid the feeling of exercise becoming a chore and you'll be more likely to do it more often.
3. Stay socially connected
As time passes, relationships may change, people move away and life can get busy which may put a strain on our social connections. Maintaining social connections or creating new ones may seem more daunting the older you get, but creating positive relationships is essential to your overall health and wellbeing.
This can be as simple as a walk with a friend, a catch up for coffee, or a social game of golf or bowls on the weekend. These social outings will not only keep your body in great shape but will enhance your mental health, helping to keep loneliness and isolation at bay.
4. Get into gardening
Gardening can sometimes be seen as a chore, and is often overlooked when thinking about it as an enjoyable hobby and a great way to stay active. Whether you are mulching bare gardens, preparing the soil for summer or growing your favourite fruit and vegetables, gardening can have lasting physical and mental benefits.
A study conducted by The American Society for Horticultural Science found getting out into the garden for just 30 minutes, meets the required daily physical activity goal. Gardening has been found to increase mobility, flexibility, fine and gross motor skills, whilst being outdoors is also a natural way to get your daily intake of vitamin D. Remember though to be sun smart – you're never too old to protect your skin.
Research found adults who spend time volunteering experienced improved physical and mental health and greater life satisfaction.
5. Find a new hobby or activity
For a long time you may have been on an organised schedule; work hours, kids sporting activities, mortgage repayments. Everything's been super planned down to the finest detail. Retirement is the perfect opportunity to flip the script and try something new.
Try yoga, tennis or swimming to keep active and boost your physical health or head along to a book club or art class and meet like-minded new friends. Challenging yourself to find a new hobby will help keep your mind sharp and your body physically fit long into the future.
6. Volunteer
Volunteering is a rewarding way to reconnect, spend time with friends and have a positive impact on your community. If you have found yourself missing the routine and sense of purpose you experienced when working, volunteering can be a good substitute in your retirement. Research found adults who spend time volunteering experienced improved physical and mental health and greater life satisfaction.
Not only great for your overall wellbeing, the life experience and qualities mature volunteers provide are invaluable. It allows you to use skills you've gained throughout your life and share them with others.
7. Go back to school
A recent ABC News article covered a 90-year old woman receiving a master's degree from the University of Melbourne proving that you are never too old to learn something new. Whether you are keen to take on a university or TAFE degree or learning the ins and outs of social media, learning new skills has been show to improve cognitive function, keeping you mentally sharp and engaged as you get older.
With online courses more prevalent than ever, learning about one of your favourite subjects has never been more affordable or accessible.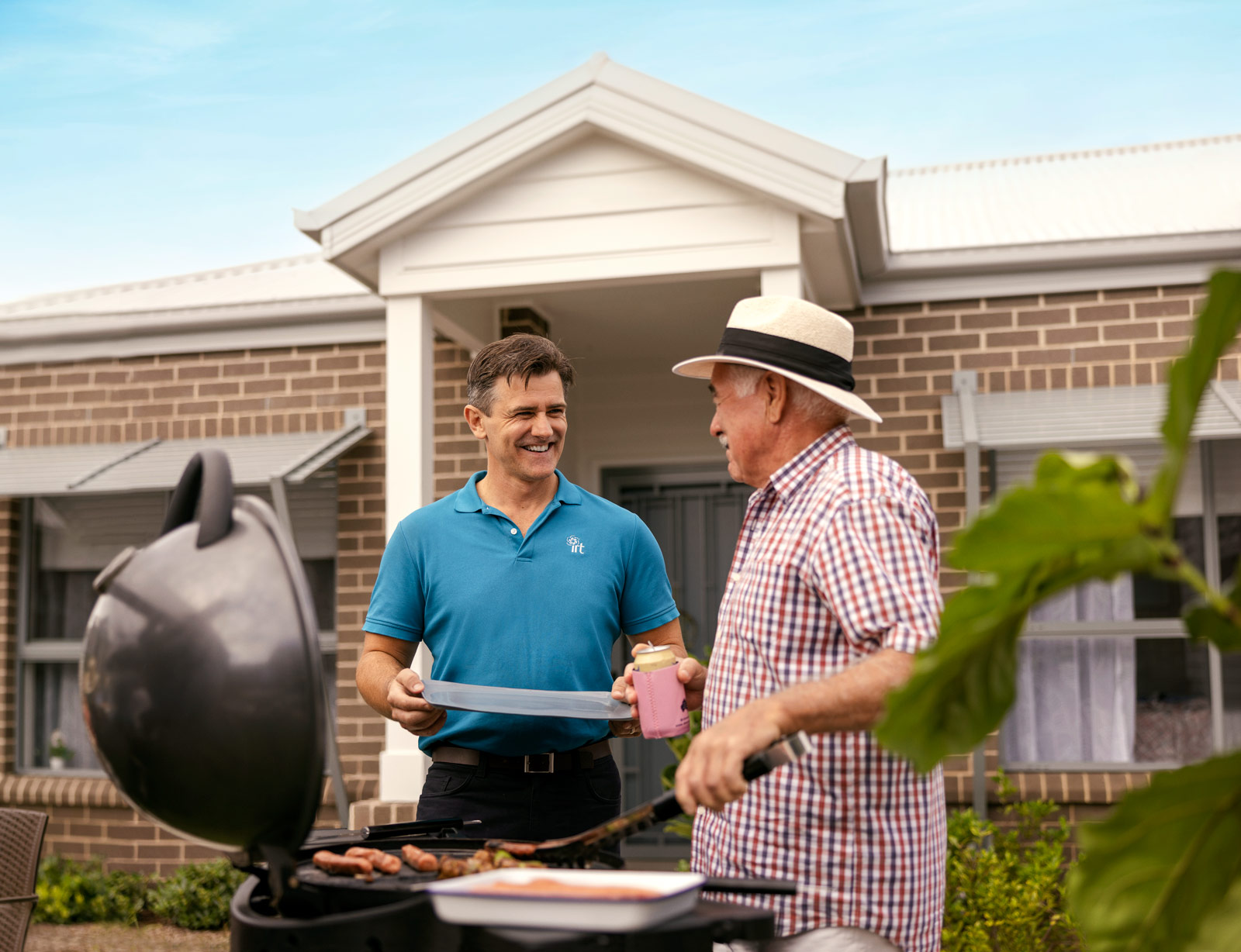 Retirement living at IRT
If you're interested in downsizing your house and upsizing your life, IRT has more than 30 retirement villages across NSW, Qld and ACT. Find out more about the possibilities of village life and how one of our independent living communities can suit you and your unique needs.
Find out more