IRT Employees Finalists for Excellence in Age Services Award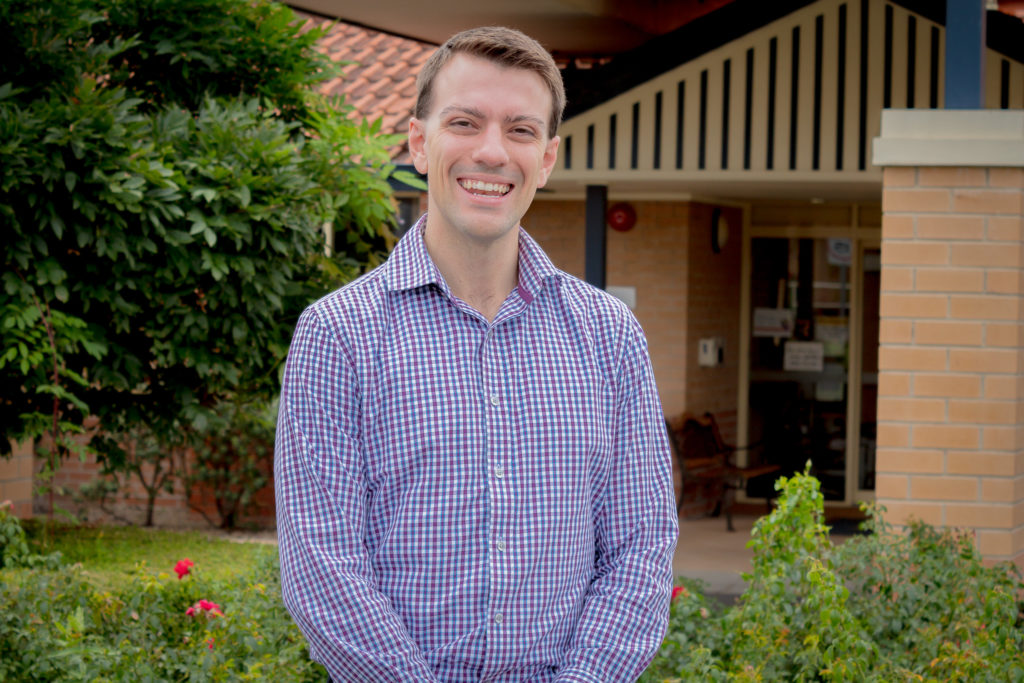 IRT employees will feature at this year's Leading Age Services Australia's (LASA) Excellence in Age Services Awards to be announced next week.
Selected as finalists in the Team and Rising Star categories the employees are in the running to take out the top honour in recognition of the best and most innovative provision of care and services delivered to older Australians and their families.
Luke Brown, 28, is a Rising Star finalist for his work as a psychologist across IRT's six Illawarra aged care centres. Rising Star is a new category in 2019 and recognises an individual with less than five years industry experience who has made an outstanding contribution to age services.
IRT Group CEO Patrick Reid said few aged care providers employ psychologists making Luke's appointment by IRT in 2016 ground-breaking for the industry.
"In his role Luke has delivered significant benefits to our residents, their families and our employees and we're proud of his achievements. His passion, dedication and empathy are evident throughout his work," Mr Reid said.
Luke supports residents with a range of mental health conditions, including anxiety, depression, paranoia and personality disorders, as well as residents living with dementia. He also supports family members struggling with placing a loved one into care or dealing with their physical or cognitive decline.
Meanwhile, a team of employees from three Sydney-based IRT aged care centres have also been announced as finalists in the Team category.
Employees from IRT Berala on the Park, IRT Macarthur and IRT Peakhurst Aged Care Centres adopted a Namaste Program that supports residents with severe and end-stage dementia or those residents who cannot engage in traditional activities.
Namaste is a sensory-based program focused on providing meaningful activity and comfort on a one-to-one basis. Through the thoughtful application of activities across the five senses – touch, taste, smell, sight and hearing – the employees focus on improving residents' comfort and pleasure.
"Our Sydney Namaste Team has really embraced the program since its launch in September 2018," Mr Reid said.
"The team has shown a high level of commitment to delivering this program and sharing Namaste's benefits and therapeutic outcomes with residents and their families."
Winners will be announced at LASA's NSW/ACT State Conference in Sydney next Tuesday, 7 May.
Media enquiries: Hannah Ellson 0429 361 627 
General enquiries: 134 478