IRT Group breaks even in FY 2018-19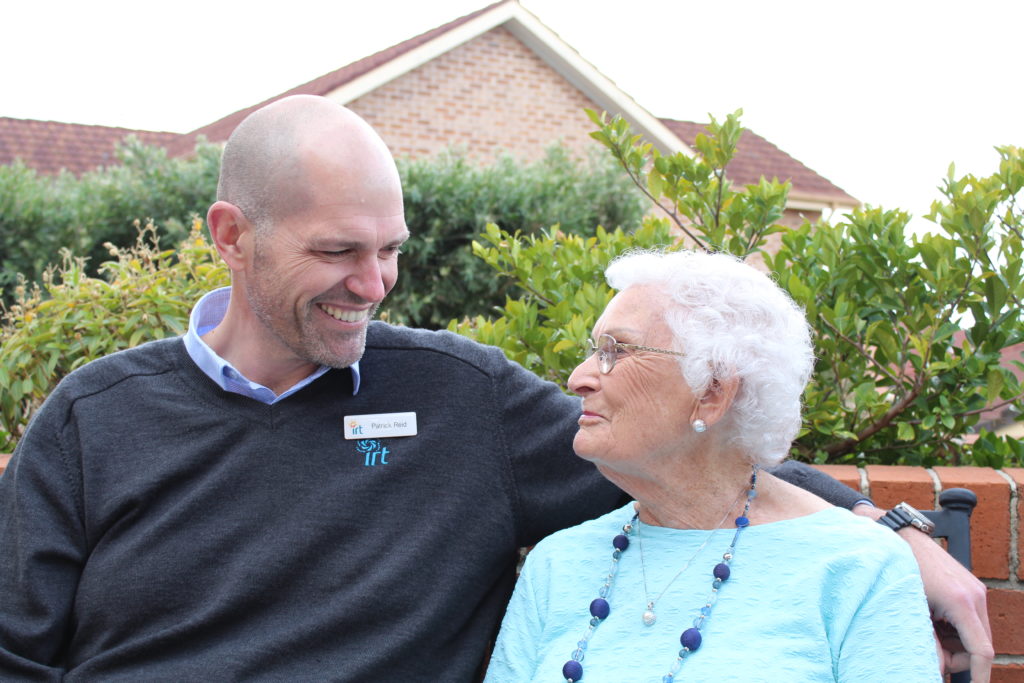 After two years of operating losses, community-owned not-for-profit retirement living and aged care provider IRT Group reported a break-even underlying operating result for 2018-19 at its Annual General Meeting in Wollongong on Thursday.
Unlike almost half of the aged care providers whose financial performance deteriorated during the reporting year – 44% of aged care sites in Australia made an underlying loss according to StewartBrown data – IRT delivered on its goal of moving towards sustainable financial performance.
IRT reported an annual income of $204 million, an increase of 10% on the year prior and a growth in assets to $1.42 billion. Driving revenue growth was strong occupancy at retirement villages, improvements to aged care centres and an increase in home care customers. The Merimbula Home Care Nursing Services acquisition in August 2018 and the opening of Parkside at IRT Pioneer Place in July 2018 also contributed to growth.
IRT Group CEO Patrick Reid said despite the numerous challenges facing the industry, the organisation is determined to continue providing the best possible service to those who have entrusted their care to IRT.
"Like most aged care providers we have experienced financial challenges, but are pleased to report we broke even this year. We've also chosen to forgo a profit in 2019-20 so we can make additional investments across the organisation to enhance our long-term sustainability by continuing our unwavering focus on the quality of care we provide and on supporting our employees," Mr Reid said.
At the heart of IRT's new strategic plan is a resolute focus on core business and employees. The new strategy has three main pillars which are to achieve quality customer outcomes, to be operationally dependable and responsible financial and asset management.
IRT's reach now extends to 21 aged care centres, 31 retirement villages and six home care hubs across NSW, South East Queensland and the ACT. During the year almost 2800 employees and 850 volunteers supported more than 9100 residents and customers to age well with dignity.
During the year IRT Group:
Responded promptly and comprehensively to the step change in the aged care industry brought about by the new Single Aged Care Quality Framework
Embraced and adopted the Retirement Living Code of Conduct which aims to lift standards across the retirement village sector
Amalgamated with Thomas Holt in South Sydney adding two aged care centres and three retirement villages to IRT's portfolio
Invested almost $7 million in refurbishing existing retirement village units and aged care centre rooms, $9 million in enhancing existing sites including fresh paint, nurse call system upgrades, new ovens, vehicles, care model improvements, dementia-friendly gardens, coffee machines and $8 million on site maintenance
Embarked on an expanded collaborative design framework for new developments and redevelopments which includes pop-up community discussions, collaborative design workshops, meetings with community leaders and a dedicated online submission form
Provided services to more than 4000 home care customers, a 40% increase on the previous year – driven mainly by the acquisition of Merimbula Home Nursing Services which added approximately 600 customers
Media enquiries: Hannah Ellson 0429 361 627
General enquiries: 134 478
About IRT Group:
IRT Group is one of Australia's largest community-owned, not-for-profit providers of retirement living, residential aged care and home care. With 50 years' experience and locations throughout NSW, the ACT and South East Queensland, we employ almost 2800 people and play a significant role in promoting seniors as dynamic, influential and valuable members of society.