IRT's use of innovative data analytics recognised by global award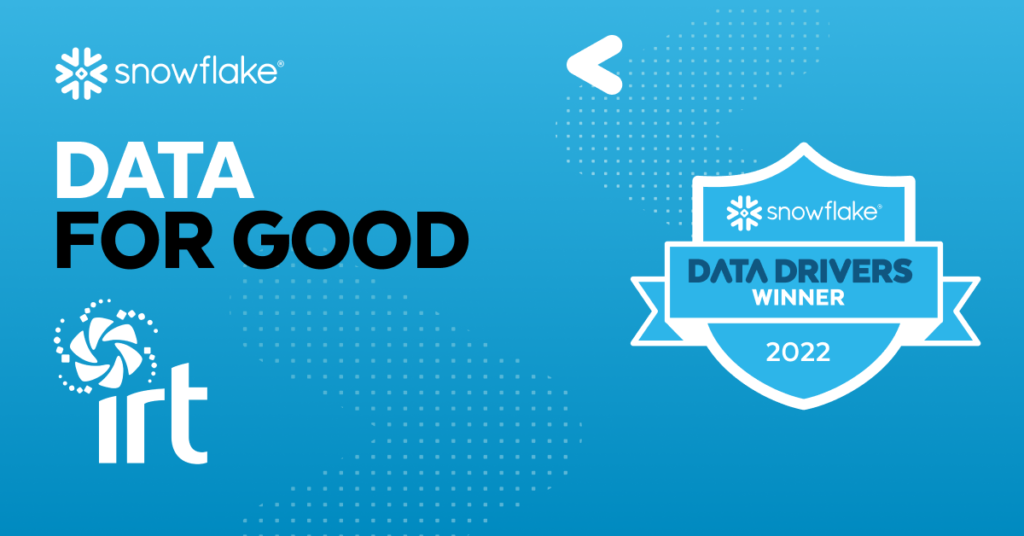 This week IRT was honoured to receive a Data Drivers Award during the Snowflake Data Cloud World Tour in Sydney held 27 September.
IRT was recognised among the top individuals and organisations in Australia New Zealand pioneering new ways to build and collaborate in the data cloud.
Taking home the Data for Good award, IRT was applauded for its application of an innovative data analytics platform on data cloud company Snowflake to measure, monitor, compare, benchmark and improve the quality of services, resulting in 40% annual reduction in data engineering and maintenance costs.
IRT Executive General Manager – Infrastructure & Technology John Vohradsky offers a hearty congratulations to the Data & Analytics team at IRT for all they have accomplished.
"It has been a very intense and exciting twelve months for our Data & Analytics team who have transitioned the organisation from restrictive legacy systems to a modern data stack. We have also overhauled the way we work by integrating best practice data processes," Mr Vohradsky said.
"We are laser focused on a best-in-class data platform that adds value to our residents, customers and stakeholders by enabling us to make the right decisions even faster".
"It is thanks to an amazing team of individuals across all of our business and in the tech domains with whom we partner that we have reached this level of accomplishment. I look forward to what the next twelve months brings for IRT as we continue raising the bar for the innovative use of data analytics for good."
Media enquiries: Hannah Ellson 0429 361 627 | engage@irt.org.au
General enquiries: 134 478
About IRT Group:
IRT Group is one of Australia's largest community-owned, not-for-profit providers of retirement living, residential aged care and home care. With more than 50 years' experience and locations throughout NSW, the ACT and South East Queensland, we employ almost 2200 people and play a significant role in promoting seniors as dynamic, influential and valuable members of society.