Meant to be, Mark and Coral Tully celebrate 70th anniversary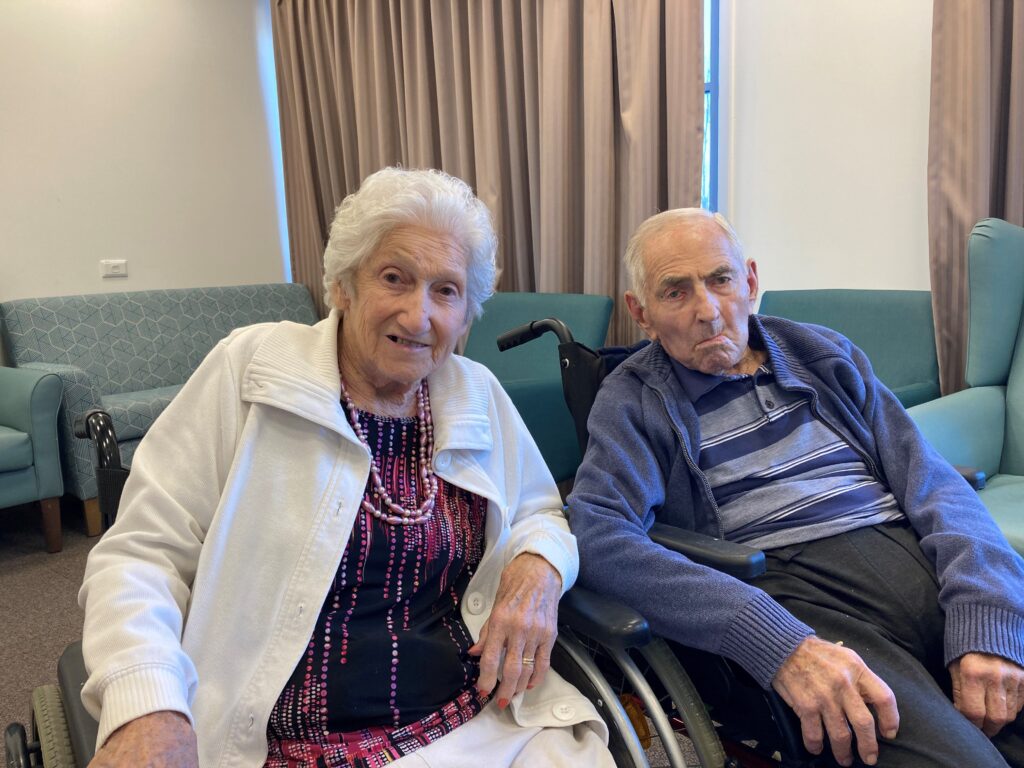 Mark and Coral Tully of Belconnen recently celebrated 70 years of marriage. The loving couple are both 92 years of age and are happily living together at IRT Kangara Waters Aged Care Centre.
While the couple's family couldn't be there to share in the celebrations due to COVID-19 restrictions, Mark and Coral enjoyed marking their platinum anniversary with their IRT friends and staff at the aged care centre.
The staff made a booklet about the couple's own love story, sang love songs from the 1950s, provided a mini wedding cake and presented a handmade card from the neighbouring retirement village craft group.
Mark and Coral's daughter Susan Watkins of Kaleen thinks her parent's 70th wedding anniversary is very special.
"I admire Mum and Dad a lot. People have always said that whenever you see Coral you know Mark isn't far away and whenever you see Mark you know Coral isn't far behind. They're always together and do everything as a team," Susan said.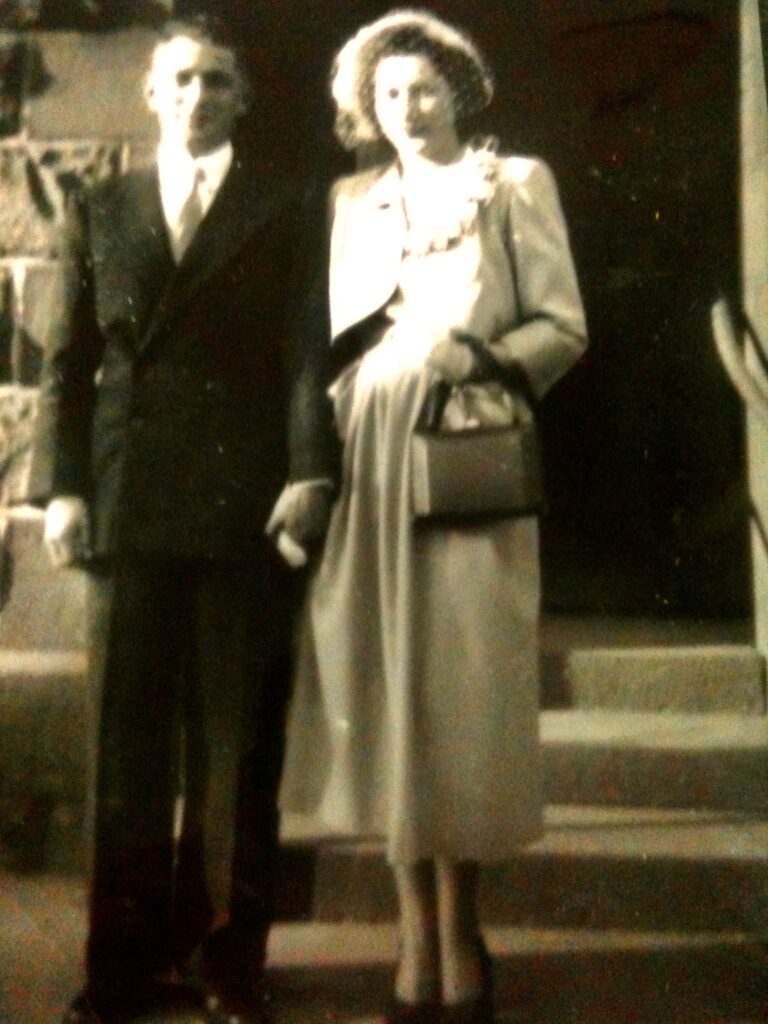 Mark and Coral first met in the early 1940s when Mark moved into a boarding house in Forbes that was run by Coral's mother. On the day that Mark moved into the boarding house he was eating his dinner when Coral walked in, and he thought to himself 'there's a likely looking girl.' After a win on the ponies Mark asked Coral out and they went to the pictures.
The couple married in 1951 and settled on a remote farming property in south west Riverina that belonged to Mark's father who drew the block in the WWII Soldier Settlement after returning from service. Mark and Coral spent their first 18 months on the property living in a hut which had previously been used as shearer's quarters on a sheep station.
Mark and Coral endured many difficulties and hardships as they turned their land into a productive farm to make a living. They worked the paddocks and set up home in very trying and isolated conditions. They shared the fears and frustrations of these times together as well as the good times and provided support, encouragement and comfort to each other.
They lived on the farm together for 66 years after they married and raised three children Susan, Andrew and Ian. They now also have nine grandchildren and 21 great grandchildren. Four years ago, Mark and Carol moved from their property in south west Riverina to IRT Kangara Waters Aged Care Centre.
"My parents are happy they are together and have a lovely relationship with the staff at IRT Kangara Waters," Susan said.
Before COVID restrictions Susan would visit her parents every day and often take them on outings for lunches, afternoon teas, picnics by the lake or in a park nearby and visits with family. Susan says family means everything to her Mum and Dad.
Media enquiries: Hannah Ellson 0429 361 627 | engage@irt.org.au
General enquiries: 134 478
About IRT Group:
IRT Group is one of Australia's largest community-owned, not-for-profit providers of retirement living, residential aged care and home care. With 50 years' experience and locations throughout NSW, the ACT and South East Queensland, we employ almost 2800 people and play a significant role in promoting seniors as dynamic, influential and valuable members of society.