Nancy's picture-perfect portrait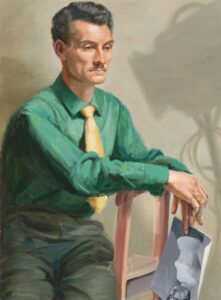 Nancy, aged 98 of IRT Crown Gardens Batemans Bay, is a largely self-taught artist who made a name for herself in the NSW and Australian art scenes across the mid-20th century. One of her portraits has even ended up in the National Portrait Gallery in Canberra.
Nancy's portrait of Australian photographer Noel Fraser Hickey catches your eye with Fraser's sharp dress sense and his striking yellow tie contrasting against his bottle green shirt.  Earlier this year, the portrait hung in amongst the Gallery's 3100 portraits and can currently be seen on the National Portrait Gallery's website.
Nancy's painting of Hickey, who sits in his photography studio holding a photograph of former Miss New South Wales and Miss Australia Patricia Woodley, was one of the 69 works selected for the 1957 Archibald Prize exhibition.
According to her son Tim, Nancy always held an interest in art.
"Mum began by trial and error, mainly with pencil sketches and crayon, and she was able to start sketching in her limited free time while working in Batlow, NSW with the Women's Land Army during and after the war," Tim explains.
Nancy served with the Women's Land Army both during and after World War II to help address rising labour shortages in the agricultural sector. Nancy would assist with jobs including fruit and vegetable picking, packing and canning.
In the early 1950s Nancy travelled overseas, living and working in London for a number of years, before returning to Australia with her fiancé, Philippe Gabriel Menetrey who she married in Sydney in 1956.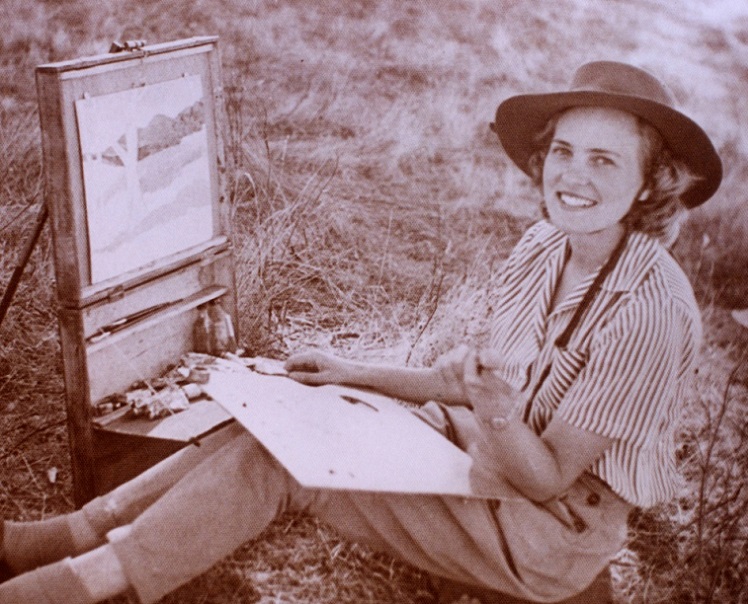 Tim explains that Nancy's interest in art continued after the war, and on her return to Sydney she became a member of the selective St George Art Society in the 1950s.
"Mum knew that she wanted to join an art society and meet some accomplished artists," said Tim. "This is why she was keen to join the local St George Art Society, where she was able to work with experienced painters like Walter Dowman and Henry Nolte."
When first founded, the St George Art Society's membership was restricted to men only. Nancy was the first woman to be accepted into the exclusive society and paved the way for the society's more inclusive approach to membership today.
According to Nancy, says Tim, the society was happy to change its policy to welcome women.
"Mum thinks that everyone was quite comfortable and relaxed with having women in the Society. There was a general feeling of relief in society after the war ended and it was a new time."
Shortly after returning to Sydney, Nancy answered an ad to work as a photograph negative retoucher (where details are corrected or blemishes such as dust are removed from a negative or print) with Noel Fraser Hickey, who ran his own photography studio where he specialised in portfolio photography for aspiring models.
During this time, Nancy approached Hickey to ask if he would sit for a portrait for her Archibald Prize entry.
"Mum says she immediately thought of asking Hickey to sit for the portrait because he had an interesting face, and because she respected him as a veteran of the New Guinea campaign," said Tim.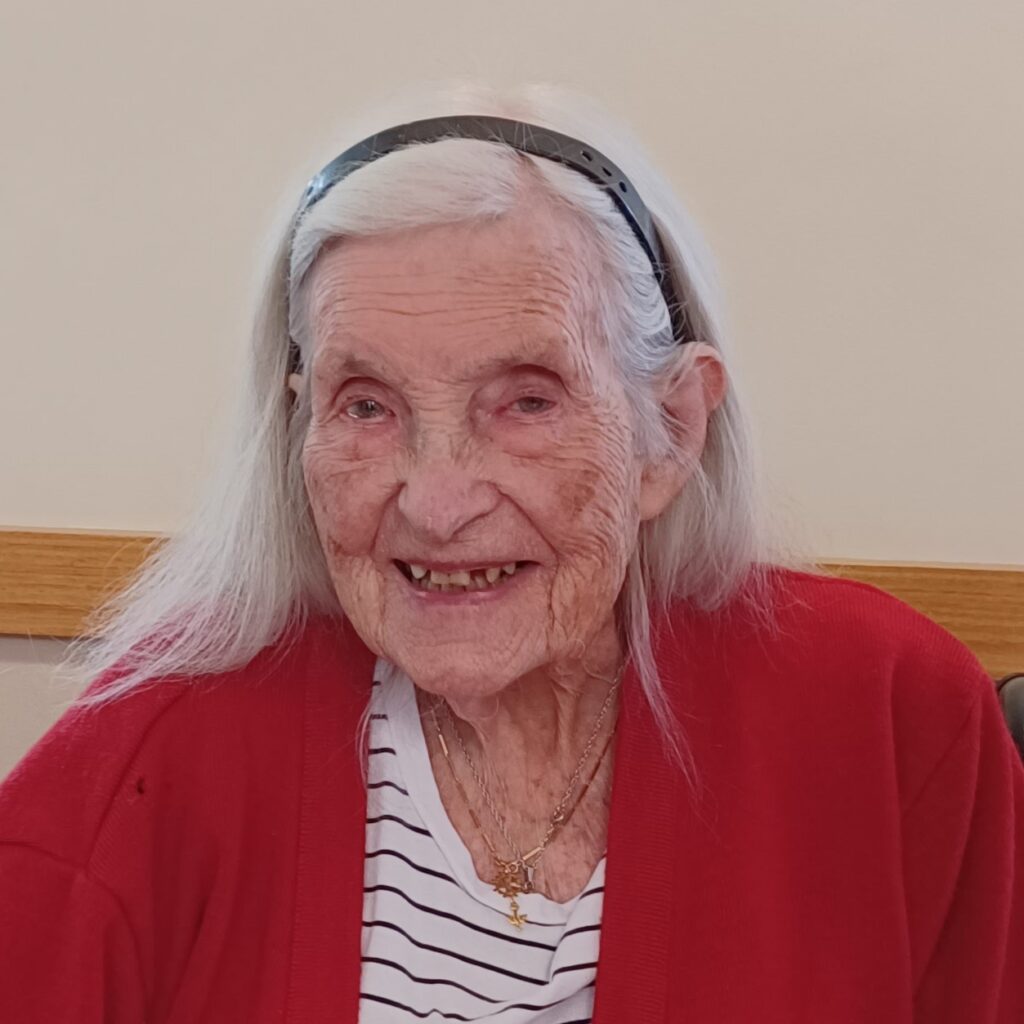 Nancy's portfolio is impressive, having painted a number of portraits including that of Rita Young, who modelled for artists including Norman Lindsay and Max Dupain, and Admiral Sir Victor Smith, a former Chief of the Royal Australian Navy, whose portrait painted by Nancy is on display at HMAS Albatross in Nowra.
Tim says it's wonderful that Nancy is receiving attention for her work with her portrait having been on display at the National Portrait Gallery.
"I think – I'm biased of course – that mum has painted some lovely portraits in the course of her long life, in amongst her years of travelling including leaving Australia in 1953 to see Queen Elizabeth II's coronation and again in 1958.
"We're very proud of mum!"
Media enquiries: Hannah Ellson 0429 361 627 | engage@irt.org.au
General enquiries: 134 478
About IRT Group:
IRT Group is one of Australia's largest community-owned, not-for-profit providers of retirement living, residential aged care and home care. With more than 50 years' experience and locations throughout NSW, the ACT and South East Queensland, we employ more than 2000 people and play a significant role in promoting seniors as dynamic, influential and valuable members of society.