Volunteering benefits all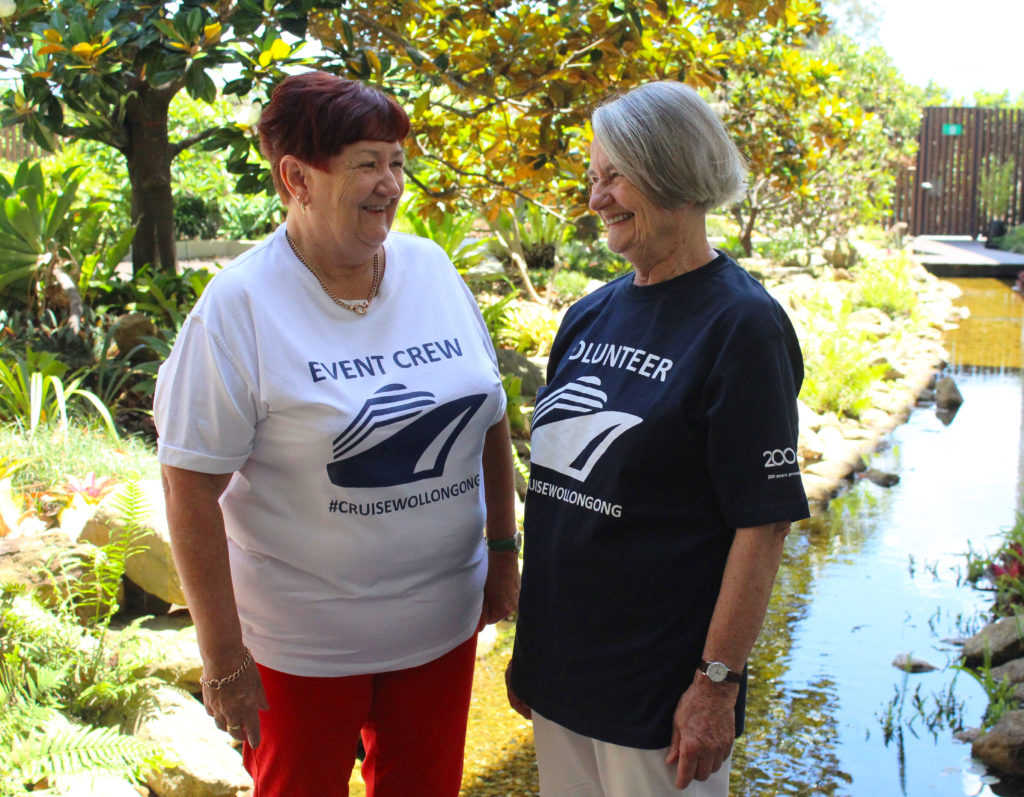 When the calendar ticks over to 1 January, many people decide to make New Year's resolutions.
It's a time-honoured tradition that goes back some 4000 years to the ancient Babylonians, who would make promises to the gods to pay their debts and return any objects they had borrowed.
Nowadays popular New Year's resolutions can be getting fit or losing kilos but let's be honest, these resolutions often go by the wayside pretty quickly.
One New Year resolution worth considering – and keeping – is to get involved in volunteering.
Many people volunteer their time during the festive season to bring cheer to others.  This might involve serving food to the homeless; visiting people confined to hospital; or spending time with people living in residential aged care centres.
As we think about our year ahead, a good question to ask ourselves is whether we can volunteer more regularly and experience year-round benefits. Research shows volunteering is great for your health and wellbeing and there are ample opportunities to reap the rewards at any time of the year.
According to the Australian Bureau of Statistics 2016 Census, 19% of Australians aged 15 years make a regular contribution to their community through voluntary work with different organisations.
More and more studies are identifying how beneficial volunteering can be.
In his article It's good to be good, Dr Stephen G Post, Professor of Family, Population and Preventative Medicine at Stony Brook University says a survey of American adults found volunteers have less trouble sleeping, less anxiety, less feelings of helplessness and hopelessness, better friendships and social networks. The survey also revealed that 68% of volunteers agree volunteering 'has made me feel physically healthier', 96% say that volunteering 'makes people happier' and 77% say it 'improves emotional health'.
Dr Post says it would be difficult to identify any pill or vitamin with such a pronounced self-reported impact on so many lives.
So simply put, there's a connection between volunteering and good physical health. By serving others, listening attentively and demonstrating compassion, volunteers experience positive emotional states that can displace negative emotions. This in turn can impact positively on stress hormones and immune antibodies. As Dr Post states, 'it's good to be good and science says it's so'.
Of course this is not a new concept. In 1956 psychiatrist Hans Selye, an early pioneer of research into stress and its impact on the immune system, stated in his book The Stress of Life that one way to lower daily stress levels is to help others 'for this quiets stress and allows for the restoration of a healthier state'.
Other benefits include boosting self-esteem, connecting to local community, meeting new people and making new friends, gaining new skills and knowledge, and sometimes even boosting job and career prospects.
One volunteer who agrees with the research is Tony Frigo. He started volunteering with the Cancer Council because he wanted to give something back to the community and fill the gap that leaving the workforce created.
He says his work as a volunteer driver keeps his mind active. He gets to see new places and is mentally challenged when patients he is transporting want to share their thoughts and feelings.
Age Matters works with more than 600 volunteers who regularly help when it's needed. They are remarkable men and women with varied backgrounds and capacity who put their energies into helping others.
A lot of their work is aimed at residents in aged care centres, who often lose contact with family and friends. It is a sad fact that more than 40% of aged care centre residents never get any visitors at all throughout the year. An easy introduction to volunteering might be to join the Age Matters team of volunteers and start brightening the day of vulnerable older Australians.
Depending on your skills and interests you can help in a number of ways including: assistance with transport; reading to aged care centre residents; playing cards and games with someone, or simply taking a walk together.
With all of this pointing to the fact that volunteering and helping others is good for you, why not give it a try in 2019? The team at Age Matters would love to meet you.
Written by Toby Dawson, Age Matters Manager