Recipes
Jul 19, 2022
Salt and pepper flathead fillets with lime aioli and a rocket, orange and fennel salad
IRT Catering's Phil Ucles serves up this light and fresh dish – perfect for the warmer months ahead.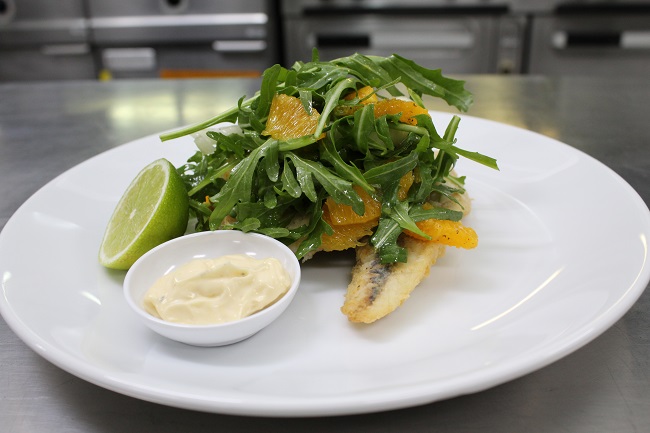 800g skinless flathead fillets
Grapeseed oil, to shallow fry
2g fresh cracked black pepper
1 egg yolk, room temperature
Salt and pepper, to season
1 tbsp white balsamic vinegar
1 fennel bulb, thinly sliced
1. Flathead
Mix plain flour, cornflour and seasoning in a bowl. Using a non-stick frying pan gently heat grapeseed oil. Lightly coat fish fillets in flour and pan fry for approximately 2 minutes on a medium heat, turning gently. Continue to cook for a further 2 minutes until light and golden in colour. Remove and place on absorbent paper to remove excess oil.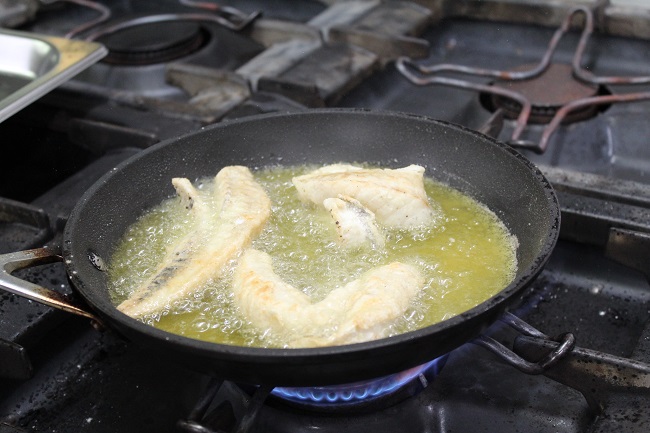 2. Aioli
Place the egg yolk, seasoning and crushed garlic into a clean bowl and whisk. While whisking slowly add the olive oil using a light stream (adding too much oil at once may split the aioli). Once combined add fresh lime juice and Dijon mustard. Set aside in a cool place.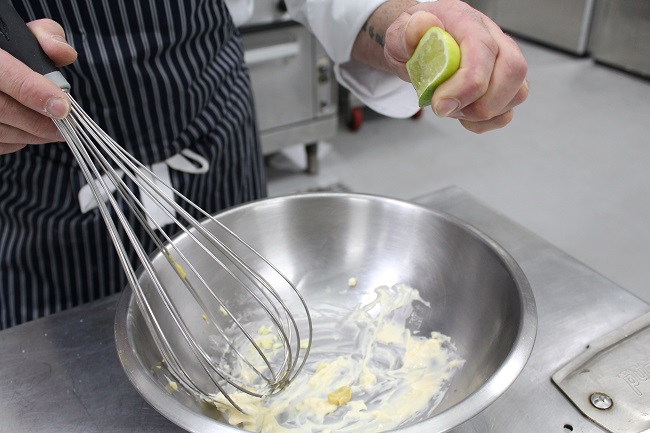 3. Salad
Place rocket in a bowl. Add orange segments and fennel, pour in dressing (olive oil and balsamic vinegar), season and lightly fold through.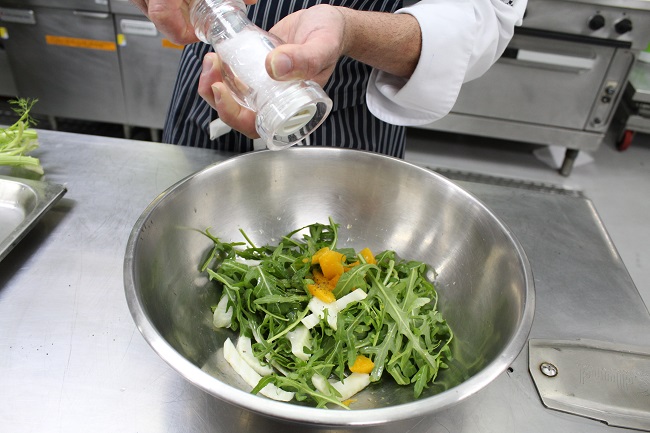 4. Plating it up
Place about 200g of pan-fried flathead fillets on a flat plate with a generous handful of rocket salad and a large spoonful of aioli. Garnish with fresh lime wedges.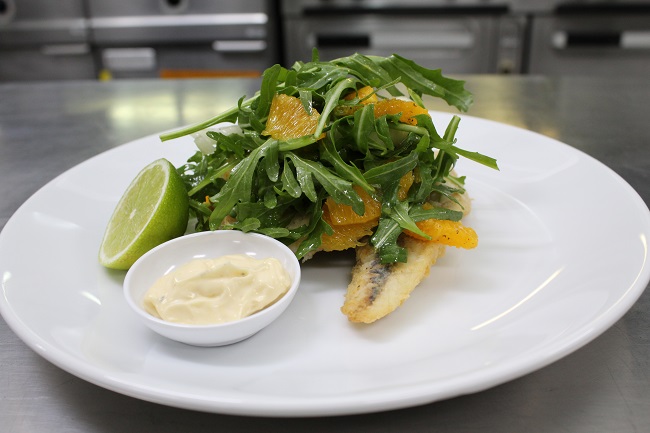 Retirement living at IRT
IRT has more than 30 retirement villages across NSW, Qld and ACT. Find out more about the possibilities of village life and how one of our independent living communities can suit you and your unique needs.