Resident Stories
Apr 02, 2019
Iris is at home in the garden
Iris Essex loves being in the garden She's enjoyed gardening from a young age Iris and her family immigrated from England to Australia She says gardening is good therapy IRT William Beach Gardens resident Iris Essex in the garden. IRT William Beach Gardens resident Iris Essex loves nothing more than to potter around in the […]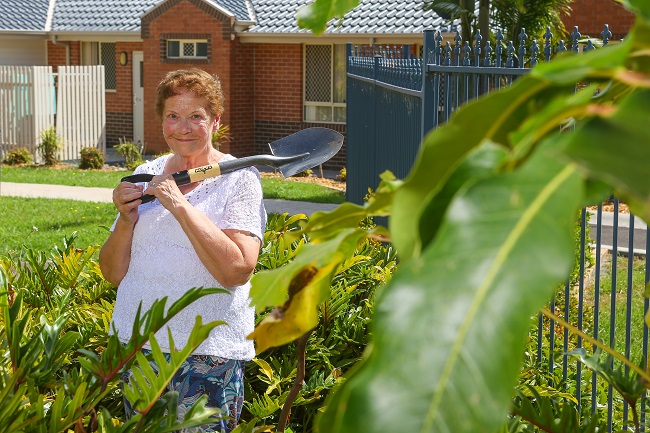 Iris Essex loves being in the garden
She's enjoyed gardening from a young age
Iris and her family immigrated from England to Australia
She says gardening is good therapy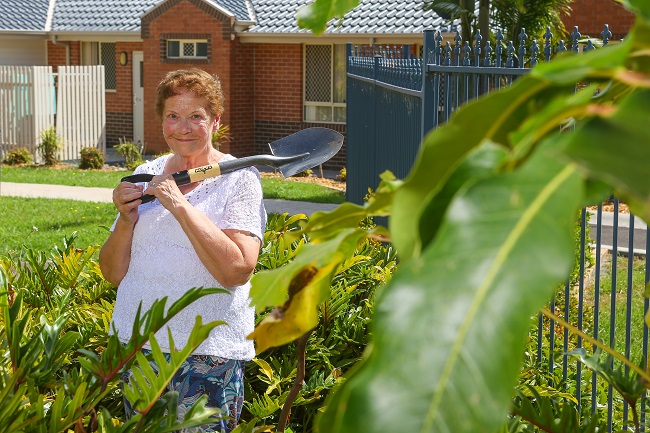 IRT William Beach Gardens resident Iris Essex loves nothing more than to potter around in the community's gardens.
"Mentally, I'm in a world of my own, it's good therapy."
The gardens at IRT William Beach Gardens are Iris Essex's playground.
The 82-year-old spends many hours every day tending to the community's gardens.
Iris developed a love of gardening from pottering around her mother's garden in England. "As a child I discovered what weeds were," she laughs.
In 1959 Iris and her young family bought a home in Grimsby, Lincolnshire which gave her more opportunity to work in the garden. "I started to experiment with different plants in the garden then," she says. "Although I didn't have a lot of time because we had two small children."
But after the family immigrated to Australia and secured a home in Warilla she says she really "let it rip".
"When we moved in there were two bottle brushes on our front kerb," she says. Iris added to this with an aptly named bottle brush variety called Captain Cook.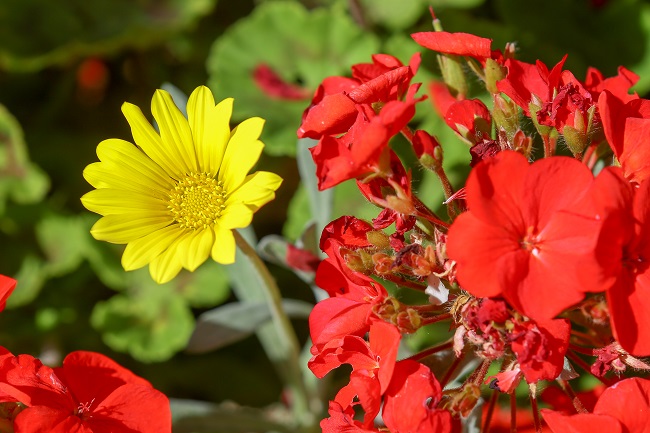 From there she planted a bird of paradise, gum trees, a maple tree, nandinas, ferns, and a Burrawang which Iris describes as being "just beautiful", wisteria and an Alexander palm.
Moving into IRT William Beach Gardens some three years ago, it was hard for Iris to farewell the family home of 42 years and her garden, which she had nurtured over the years.
But she found a kindred spirit in the late Ted Cook who tended to the community's gardens. She says after Ted passed away she stepped up and embraced gardening at the community wholeheartedly.
Today Iris tends to the gardens around Elouera Cottage at IRT William Beach Gardens and wherever she can identify a need.
The family of a former resident donated a raised garden bed, which Iris assembled, and is now growing tomatoes, rockmelons and shallots. Iris also collects and dries seeds.
She often buys plants that she describes as "cast offs" but says "as long as the roots are there, that's the main thing".
"I have about an 80 per cent success rate," she says. "I put the plants in and hope for the best."
She's also pleased other residents enjoy the fruits of her labour. "The family of a resident thanked me for the pleasure I brought to their mum for taking her out regularly to look at the gardens. Mentally, I'm in a world of my own, it's good therapy."
Iris's tips for gardening:
Don't put cuttings straight in the soil, put them in a bucket with water and liquid seaweed solution for two to four weeks so the stem gets full of water and sap before going in the ground.
If you can, water indoor plants from the bottom.
A mixture of caustic soda and water makes a good weed killer.