Retirement Living
Jul 18, 2022
Downsizing your home for retirement: where to begin
Have you been thinking about downsizing your home? We help you make sense of this life-changing decision that can reap so many benefits as you move into a more relaxed and carefree stage of your life.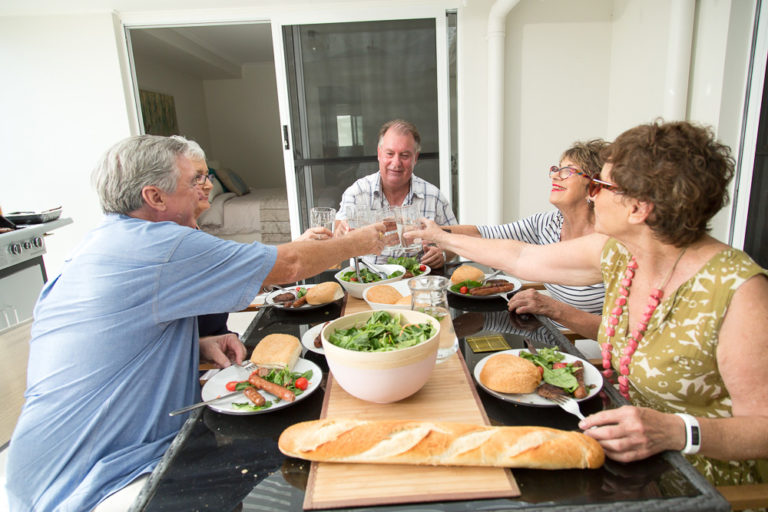 What's downsizing?
Downsizing is moving out of your home and into a smaller one that is better suited to your needs and retirement lifestyle as you get older. But remember that this will differ according to individual needs. People downsize for many reasons, so it's important to consider your lifestyle, wants, needs and finances when looking at your downsizing options.
Think about things like…
Do you still want a garden like at your current location, or are you anything but a green thumb?
Do you want a community of like-minded people close by?
Do you need somewhere to park the caravan so you can take off at a moment's notice?
Where do you want to spend your retirement years – the city, by the beach, amongst the trees, or near the grandkids?
Do you still need an extra bedroom or two for when the grandkids visit?
And what about maintenance – all homes, no matter how big or small, require some level of maintenance. Are you happy to stay on top of this, or do you want someone else to worry about all that stuff now?
What is your financial situation? Do you own your own home, rent, have access to superannuation or an aged pension? These are all important considerations when thinking about downsizing as there are financial implications.
Have your accessibility needs changed as you've gotten older, or do you think they might soon? Ramps, rails and wide hallways could be handy in the next twenty years or so.
Write a list of non-negotiables and keep this front-of-mind when doing your research. Include things that you need in your new (albeit smaller) home in order to be happy in your retirement years. That small two-bedroom third floor unit might be just perfect inside with an amazing view, but if you love nothing more than spending your new-found free time pottering in a garden, then best to keep looking. There's a solution for every downsizer – you just need to know where to look, and don't get discouraged if it takes time.
A common regret from retirees who have downsized is
"we wish we'd done it sooner"
How do you know when it's time to downsize?
Aside from that niggling feeling that it might just be time to think about selling up and putting your feet up, there's a few red flags to look out for:
Your home's layout is unsuitable or dangerous
Your current home's layout is no longer working or is dangerous: You may have bought your family home when the kids were little, or even before kids came along. Getting up and down stairs wasn't a problem then, and stepping in and out of the bath wasn't a dangerous fall waiting to happen like it is now. Perhaps having the microwave out of reach of little hands was a God-send, but now you keep spilling hot soup on yourself as you struggle to reach up high enough.
Your home is too big
If you live in a five bedroom house and four of the rooms are empty it might be time to think about moving into a smaller property. Larger homes also cost more to heat and cool.
You want to free up some cash
With the kids grown up and living their own independent lives and plenty of free time on your hands, perhaps you want to do a bit of travelling away from your current location. Selling your existing home, in your retirement years and buying a small apartment, for example, could give you some extra money to do just that.
Maintenance is overwhelming
Homes are forever needing something repaired, particularly older ones. Now is not the time in your life to be climbing ladders to fix the roof, and paying someone else to do it is expensive. And besides, who wants to spend their weekends cleaning windows and mowing lawns when you could be having the grandkids over or going for a long drive?
You want to change location
Priorities change over the course of our lives. While maybe it was once vital that your home be just down the street from the best school in the area, now you'd rather be near the beach, closer to family and closer to important amenities such as doctors, shopping and the golf course.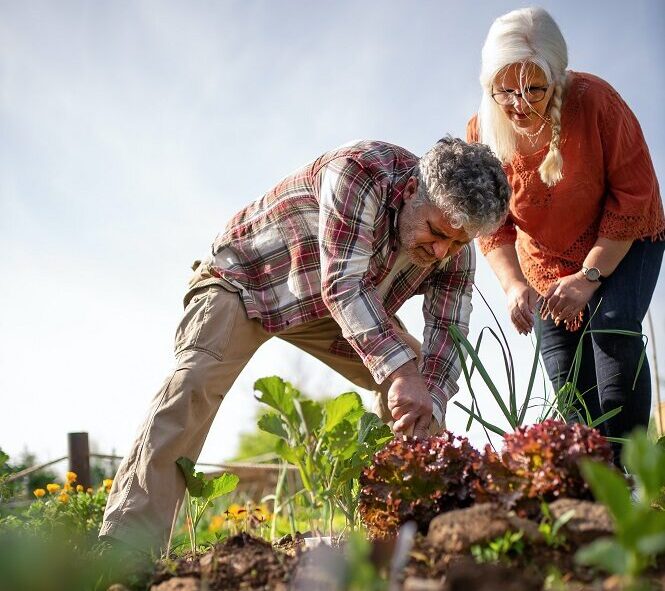 Benefits of downsizing
More cash in your pocket – Accessing the equity you've built up in your family home over many years by buying something smaller and cheaper could give you some cash to spend on yourself – go travelling, buy a motorbike, spoil the grandkids or go out for a fancy meal…or ten.
Less maintenance – Smaller homes in general require less maintenance. Not only that, if you choose a retirement village to downsize to, common areas are looked after by the operator and they'll even help with day-to-day home maintenance, like changing light bulbs. This frees up time to spend with family and friends and makes it easy to go on holidays.
Ageing in place – Villas designed to meet your changing needs as you get older means that it can be your home for the rest of your life. Look out for bathrooms and kitchens that are fitted out with stylish and safe fixtures and fittings such as hand rails that can be easily adapted to meet any accessibility issues. Appliances installed at easy-to-reach height levels and minimal trip hazards are also important for this stage in your life. Some purpose-built retirement villages also feature safety and security technology such as built-in emergency response systems if you were to have a fall.
What are my downsizing options?
Living with family
This can be a wonderful option for many reasons – close proximity to your kids and grandkids; saving on the cost of living; helping your children with their childcare costs (if you're willing to babysit). However, this option can also be fraught with tension. After all, there's a reason our kids grow up and move out of home, so make sure all parties are happy and on the same page, emotionally and financially.
Renting or buying a smaller house
Renting can give you a taste of downsized living while you spend some time deciding what you really want out of your retirement years. Similarly, buying a new home can give you exactly what you want in a downsized home. Just be sure you take financial factors into account (such as stamp duty) and other tax considerations, and keep your future needs in mind. For example, has the house been designed so that you can 'age in place' – giving you options to meet any future accessibility needs.
Apartment living
This style of downsizing can offer many benefits, such as proximity to amenities, entertainment and restaurants. Just be sure your neighbours are as like-minded as you are. And if you'll be purchasing, account for body corporate and stamp duty in your budget.
Retirement villages
These purpose-built and age-appropriate communities can be a wonderful choice. The properties, usually referred to as independent living units (ILUs), come in many shapes and sizes, including villas, high or medium-rise apartments and terrace houses. Services and facilities vary too, and can range from golf courses, swimming pools and theatres to organised social events and 24-hour emergency assistance. Retirement villages are ideal if you require little or no assistance with daily activities, but want to enjoy the benefits of living in a community with other older Australians.
ILUs are usually cheaper than similar-sized homes in the same area, although there are other costs associated with living in a retirement village.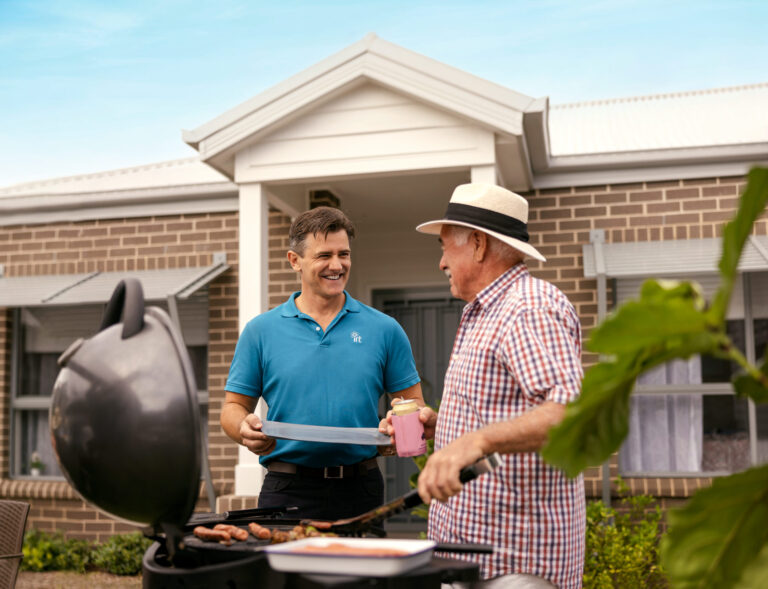 Still not sure what's best for you?
IRT has purpose-built retirement villages in NSW, the ACT and QLD. Start your search by finding out everything you need to know about life in a retirement village. You can also give our friendly Customer Service team a call on 134 478 if you have any questions.
Find out more
Get independent advice before you go ahead
It's important to get expert advice and consult a professional before making any big financial decisions. When it comes to downsizing and selling your home it's important to understand the possible financial implications and the impact it could have on your tax, pension or other government benefits you receive. Independent advice from a financial planner adviser will allow you to make an informed decision and thoroughly review things like your retirement savings, bank accounts, government benefits, tax implications, cash flow and other financial assets. Remember, there will also be legal fees and other costs (real estate agent fees and removalists) associated with selling and moving.
Do your research
Make sure you've done all your research before taking the plunge. You want to set yourself up for a comfortable retirement and a financial adviser is your best point of call before selling and buying a new home.
The Australian Securities and Investments Commission's Moneysmart website has a page dedicated to Downsizing in Retirement and includes information on things to consider, the pros and cons and financial implications of downsizing. This includes impact on the aged pension and government benefits and links to information regarding the assets test and income test, which are used to determine government benefits. For more details visit https://moneysmart.gov.au/retirement-income/downsizing-in-retirement.
And when purchasing a new home or making the move to a retirement village, always consult a legal professional to review sales contracts and oversee the process.
There's no doubt it's a big decision with many options to consider, but once you've made the move, the benefits can far outweigh the uncertainty.
Make sure you keep your wants and needs top of mind when shopping around. Don't settle for something that you know won't suit you, because this is it, this is your time! There are so many options out there, so make sure you find the perfect downsized home for you.