Retirement Living
Dec 06, 2022
7 common retirement living myths
There are quite a few misconceptions floating about when it comes to retirement villages, so let's debunk some of the common myths.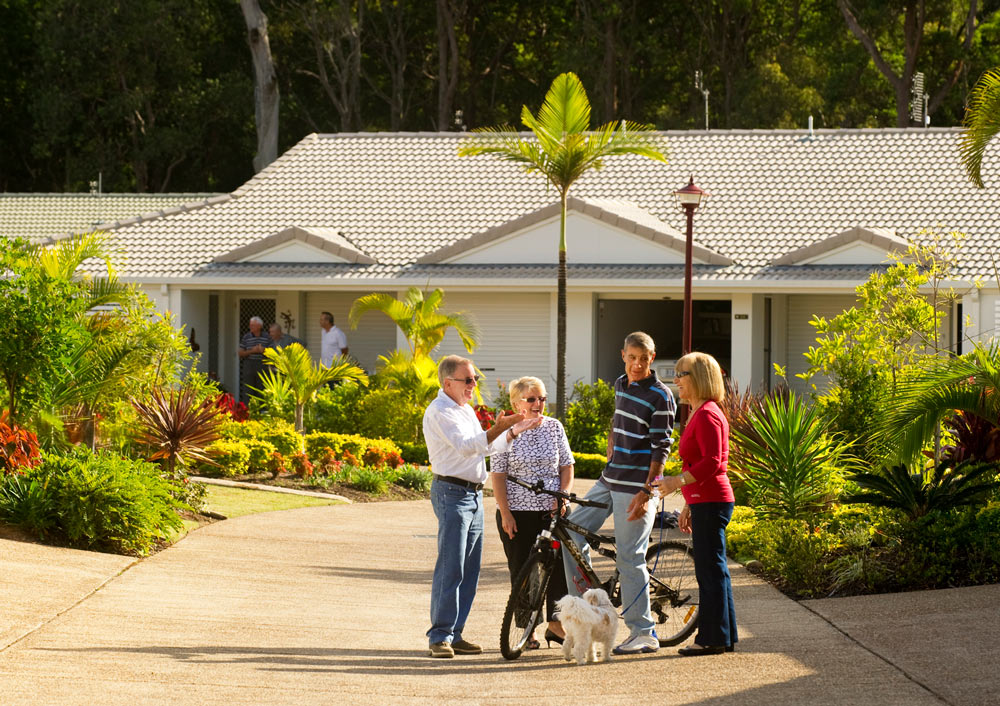 Myth #1: Retirement villages are aged care centres
This is a common misconception, but the two are very, very different. Aged care centres (also called nursing homes) are for people who cannot live independently at home and have been assessed by an Aged Care Assessment Team as needing a high level of care. In a retirement village you live independently in your own home and enjoy the benefits of community life. Sometimes retirement villages and aged care centres are co-located so that if your needs change, you can access 24/7 support, but the two services are fundamentally different.
Myth #2: I'll lose my independence and be forced to socialise
A common fear for people is that they might feel pressured to socialise or have no way to escape and enjoy their own company. However, the community is there for you to engage with as you please. If you wish to get actively involved with activities and be part of a new social circle, there's plenty to do, but you can also simply relax at home or do your own thing.
Myth #3: You can't bring Milo or Fluffy to a retirement community
Contrary to popular belief, many retirement villages do allow pets. When you're considering a retirement village, just be sure to check the guidelines on what's acceptable and what's not. Some won't allow pets while others may have a limitation in terms of the size of your dog or certain rules around where they can be off leash on the grounds. You'll also want to check if there is a vet and suitable walking paths nearby.
Myth #4: You can't maintain your own garden
One of the main benefits of living in a retirement village is the fact that gardening and maintenance is done for you, however, this doesn't mean you're not allowed to have your own garden. In most cases you're very welcome to tend your own garden. Once again, be sure to check the guidelines on what you're allowed to plant or do.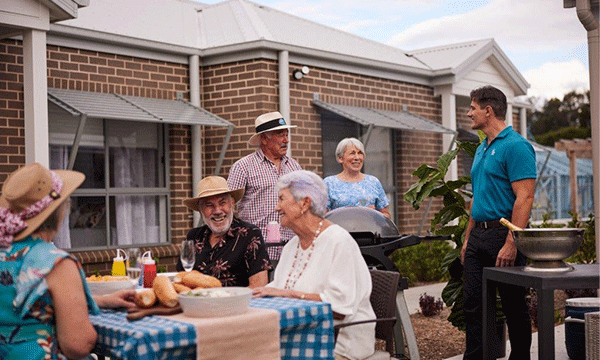 "There's a very good community spirit here; people pull together. We have happy hour with the other residents in our block once a month and have made lots of friends. They're a lovely bunch."
Many older Australians decide to make the move to a retirement village to enjoy the independence of their own home in beautiful surroundings, without the stresses that come with the upkeep of an older property and gardens.
Myth #5: It's too expensive
You might be surprised when you sit down and actually compare the costs of living in a retirement village compared to a detached home or strata apartment in the same local area or suburb. Once you take into account your current rent or mortgage, building insurance, bills, rates, home maintenance, entertainment and various other living costs, you may find that the costs involved with living in a retirement village end up being about the same, if not less.
In fact, the 2020 PwC and Property Council Retirement Census Snapshot Report found that independent living units at retirement villages in Australia on average remain affordable with sale prices being 67% of the median house sale price in the same postcode.  
Myth #6: I'll be bored
Some people are concerned that once they move into a retirement village, they will have nothing to do. The truth is, retirement communities are designed to not only make life easier but also more enjoyable! Each village typically has a resident committee which organises all kinds of social events and activities designed to create a sense of community and help people enjoy their later years. Many have garden clubs, exercise groups, organised social outings, a community bus and much more. Many sites also have facilities such as swimming pools, bars, dance floors, games room, vegetable gardens and cafes.
Myth #7: You have to be retired
Despite being called retirement villages, you don't actually need to be retired to live in one! Most residents are retired but plenty work either full-time or part-time – how you decide to live your life and spend your time is completely up to you. There is, however, an age requirement: you must be over the age of 55 to live in a retirement village.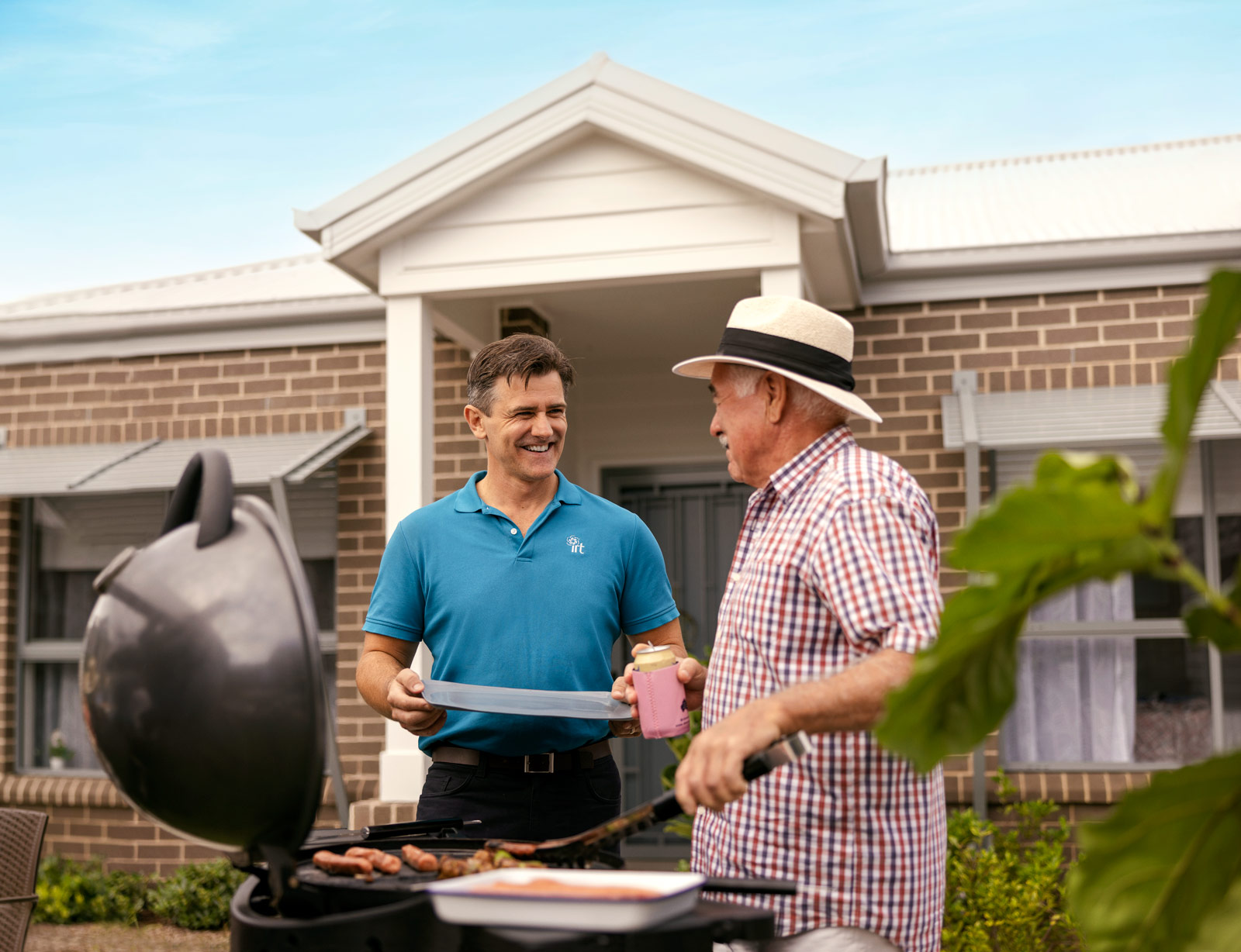 Retirement living at IRT
If you're interested in downsizing your house and upsizing your life, IRT has more than 30 retirement villages across NSW, Qld and ACT. Find out more about the possibilities of village life and how one of our independent living communities can suit you and your unique needs.
Find out more