Recipes
Jan 04, 2023
Easy Buttered Liver Recipe
Want to try something different – why not IRT resident Lorraine Swans' recipe for buttered liver?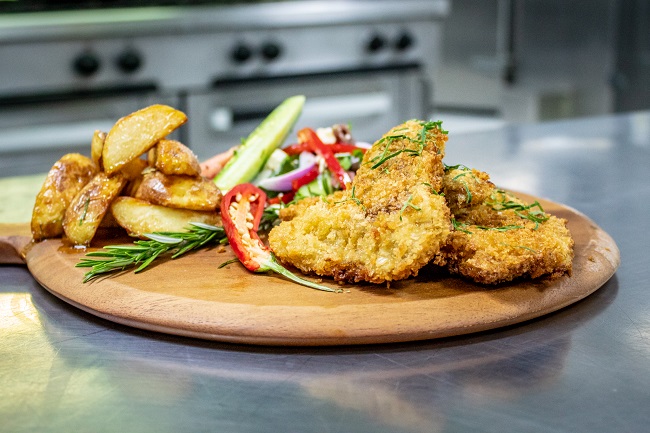 This recipe, buttered liver, was supplied by IRT The Ridge resident Lorraine Swan (pictured below).
"This recipe was made by my mother when I was young and then I cooked it for my family, all of whom enjoyed it," says Lorraine. "It is a little different from today's recipes."
Ingredients
500g thinly sliced calf liver

Juice of one large lemon

Salt and pepper

1 egg, beaten

Breadcrumbs (we used panko breadcrumbs)

20g butter or margarine

Parsley for garnish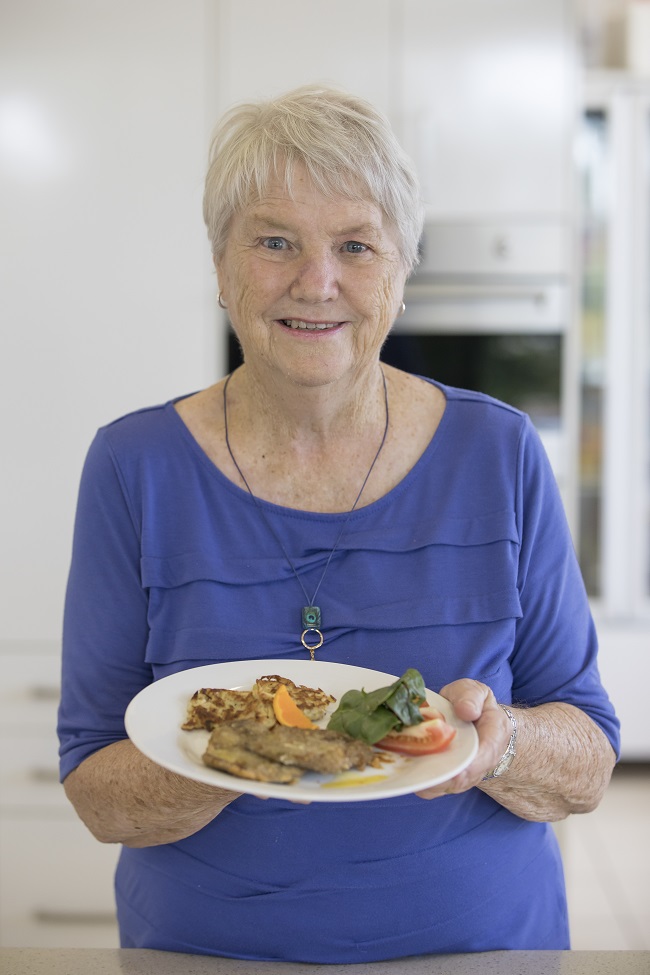 Method
Wash then wipe the liver and place on a roomy plate.
Sprinkle lemon juice over the liver, add seasoning and leave the liver to soak for an hour.
Dip the liver slices in the beaten egg and roll or pat in the breadcrumbs.
Melt the butter or margarine in a frying pan, put in the prepared liver and fry gently, turning when necessary, until cooked on both sides.
When ready, arrange on a hot plate and garnish with parsley (we used rosemary and chilli).
Serve with grilled or fried potatoes.
The salad (pictured above with the buttered liver and potato wedges) includes cucumber, Roma tomatoes, red onion, feta cheese and dressing.
Tip: Lorraine says fresh, tender liver is necessary for this dish.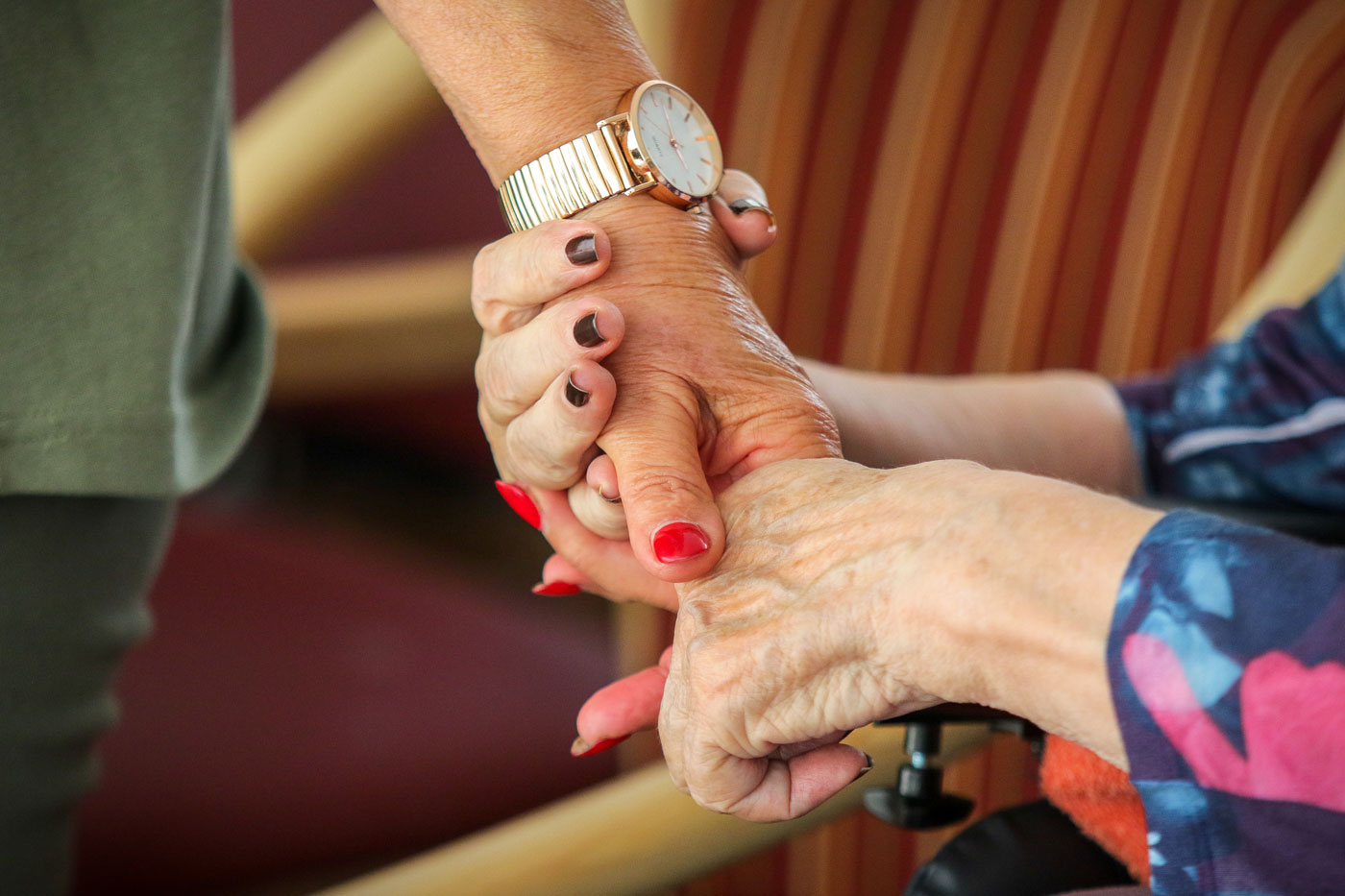 Does your loved one need support?
IRT has been supporting older Australians and their families with compassionate care for more than 50 years with aged care centres in NSW, Qld and the ACT. If your loved one needs warm and personalised care you can trust, we'd be more than happy to help.
Find out more