Healthy Living
Jul 26, 2022
7 tips for gardening in summer
The long hours of sunshine and the return to warmer weather are good for plants (and people), but success in the summer garden is heavily dependent on available soil moisture.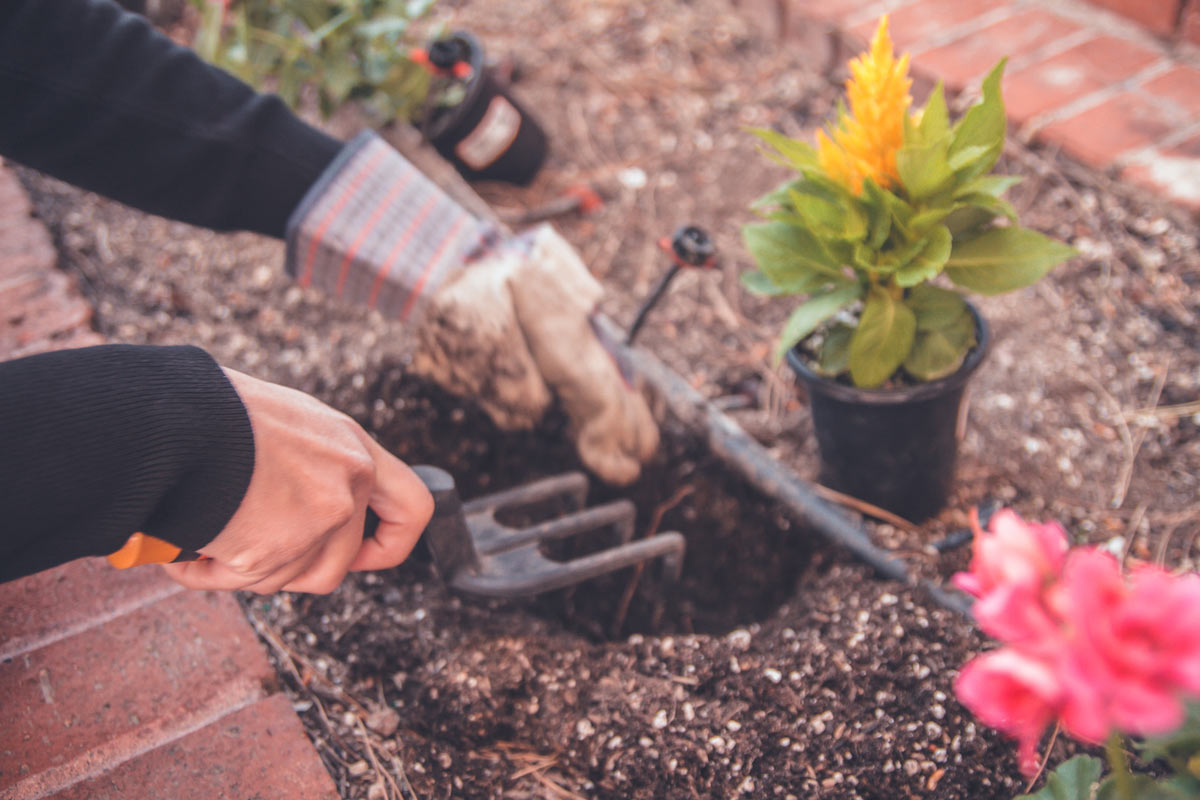 Summer is a favourite time of the year for many of us, invoking memories of sweltering days at the beach or in the backyard, sprinklers on parched lawns, the cricket on the radio or tv, and lounge rooms strewn with wrapping paper and presents.
The long hours of sunshine and the return to warmer temperatures are good for plants (and people), but success in the summer garden is heavily dependent on available soil moisture.
Periods of prolonged dry weather and excessive heat can play havoc with many of our popular plants. Without adequate moisture soils and potting mixes can dry out, becoming hydrophobic, or water repellent.
In order to get the best out of your garden, we have compiled seven summer gardening tips to help get your plants in tip top shape.
1. Prepare the soil
Good soil preparation is the key to success. Preparing your soil in advance through the months of spring can help your garden thrive throughout summer. Good quality soil allows for your plants and vegetables to improve their water holding capacity which is important to avoid your plants drying out. A great way to prepare and improve your soil is to add organic matter in the form of compost, manure or mulch.
2. Potting mix
When gardening in pots use a quality potting mix as cheap mixes are next to useless unless fortified with washed river sand and compost. Quality potting mixes hold moisture and nutrients around a plant's roots, allow growing roots enough air to breathe and assists to support the plant and its roots.
3. Give your garden a good soak
Water is everything come summer, whether it's jumping in the pool, taking a dip in the ocean or giving your plants a good drink. Watering efficiently in the cooler times of the day and using composts and organic mulches which break down will keep your gardens full of moisture which your plants need during the summertime.
4. Timing is everything
The best time to water your garden is early in the morning. Try to avoid watering in the late afternoon and evening – this reduces the risk of mildew and fungus growth. Consider an irrigation system, and remember to comply with relevant government directions regarding water use.
5. Feed your garden
Your garden needs more than just water to get through those hot summer days. Feeding your garden results in healthier plants and vegetables that are more resilient to heat and drought and helps your plants stand up to the stresses of summer.
Feeding your garden with controlled release dry or a liquid fertilizers can help promote a healthy root system and strong growth, while strengthening cell walls, allowing your plants to retain water for longer periods of time.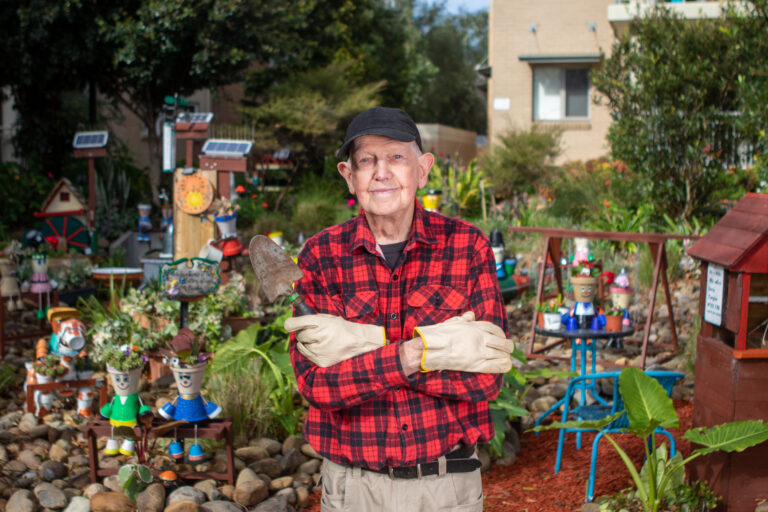 6. Help your garden stay cool
If an area of your garden is exposed to direct sunlight for the majority of the day, look for ways you can create shade, to give your garden a break from the harsh summer sun. Potted plants should be moved to a shady position where possible; whether that is under a cluster of trees or your veranda to help them get some reprieve from the summer heat. If areas of your garden can't be moved into a shady position, extra watering and mulch around your plants can help to retain moisture.
7. Add mulch into your garden
Nature's blanket, mulch is the perfect way to keep your soil cool in summer and keep weeds at bay. Adding a layer of mulch covers your soil which both retains moisture and limits evaporation, helping out your plants and your water bill.
Not only is mulching great for holding in moisture, organic mulches such as hardwood chips, pine straw and grass clippings slowly break down over time, adding micronutrients to your soil which contributes to your soil health.
8. Potted plants
An assortment of plants in pots and containers can bring a new feature to your summer gardening. Flowering plants such as camellias and azaleas will grow happily in pots for years; herbs such as basil, sage and thyme are easily grown in pots; citrus fruits are a traditional potted favorite; or try tomatoes, beans or chillies if vegetables are more your thing.
Lightly mulch your potted plants, and keep them out of direct, all-day sunshine as they are vulnerable to overheating. Also watch out for root rot in plants standing in saucers of water - instead, fill the saucers with sand and keep it moist.
9.Take advantage of summer plants and vegetables
Summertime is the perfect time to grow crops of vegetables. Varieties such as salad greens, tomatoes, cucumbers and zucchini are easy to grow and thrive in the summer weather. If plants and flowers are your thing, succulents, orchids, ferns, geraniums (look out for the new releases Big Red and Big Pink) and the summer annuals like petunias and phlox are the perfect choice as it gets warmer.
10. Don't forget the grass
You may be tempted to give your grass a really good haircut, but this is a recipe for giving weeds such as oxalis and bindii free reign in your lawn, and for the fine blades to get scorched by the sun.
Instead, keep your lawn long and lush, giving it a weekly trim on the highest setting your mower permits. Long turf wears better, looks lovely, and the weekly fresh clippings are perfect for activating compost and regularly adding a layer of mulch to garden beds.
11.Stay cool
Summer in Australia can be characterised by long, hot sweltering days in the sun. Whether you are pruning, mowing the lawn or planting vegetables, staying cool is not only great for your garden but also your personal health. A tea towel soaked in icy water and draped around your neck is a great tip for keeping you cool and protected from the sun.
12. Be sun safe
It is recommended to stay out of the sun between 10am and 4pm when UV rays are at their strongest. If you are gardening outside, make sure you cover up, wear a hat, sunglasses, drink plenty of water and apply broad spectrum sunscreen with an SPF of at least 30+.
Need a helping hand at home?
We've been supporting older Australians for more than 30 years with home care services offered throughout NSW, Qld and ACT. Find out how you can keep living independently at home with a little help from IRT.
Find out more