Resident Stories
Oct 30, 2023
Guardian Angels in Home Care: The Heartfelt Story of Terry and Lynn
Terence and Lynn O'Brien have lived at IRT Kangara Waters Retirement Village for over 13 years. They recently shared their story with us, reflecting on how their life has transformed, thanks to the dedicated and compassionate team from IRT Home Care.
At a vibrant 87 years of age, Terence (known as Terry by his family and friends) has a spirited approach to life, even jokingly remarking about the falls he has recently experienced, "even when I am sober!"
The couple moved into IRT Kangara Waters not long after its official opening in 2009, and can't speak more highly of their home, community, and resort-like facilities on offer.  While they previously managed various household chores and outings on their own, some health challenges have led them to getting some extra support from IRT's home care team after a disappointing experience with a different provider.
What kind of support does he receive?
Terry (pictured with IRT Home Care worker Caroline Sheldrick) has been receiving support visits five times a fortnight and says the care staff offer more than just professional care. Both male and female carers, who Terry fondly refers to as "Adams and Eves" are "very, very good" with "extreme patience and great sense of humour".
Terry receives assistance with everything from personal care, home services, social outings, day trips and shopping trips, and Terry's favourite – hydrotherapy.
How has their experience with IRT Home Care been?
As Terry and Lynn navigate the challenges and pleasures of senior life, it's the care and companionship from IRT Home Care that has been their anchor.  Terry mused that it can be a lonely stage of life, but with IRT he can see the advantages rather than the disadvantages. "It makes you feel as though you are still worthwhile," he added.
Beyond the physical and logistical help, IRT has gifted them with moments of solace and togetherness. Lynn treasures the moments she can share with Terry, describing it as "a bit of a date." She also appreciates the time she has to herself, knowing Terry is in good hands.
"I trust totally that they (IRT Home Care staff) are looking after Terry and it's company for him as well. I have no worries at all and it allows me just to forget for a while."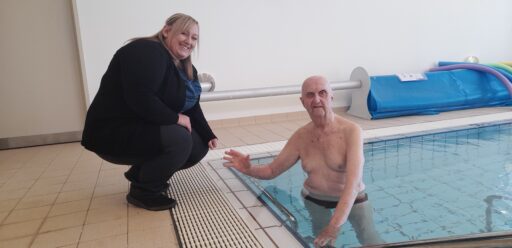 What do they love about IRT Home Care?
IRT Home Care has certainly made their lives easier and more worry-free, in fact Terry joked that his most positive experience is that "they have raised Lynn's forehead – there are not so many furrows on it now."
"The best thing about IRT is the people. I call them my guardian angels. They are very competent and caring; very, very friendly, knowledgeable - nothing I do or say shocks them, they are just so amenable."
Lynn was just as complimentary and said she's found the IRT Connect app really helpful with managing their home care services.
"I am really, really impressed with the app," Lynn commented. "If something changes, whether it is the time staff will arrive or who the carer is, they always let us know." Lyn was grateful that her children could also download the app and receive the messages "the communication is absolutely fantastic" she said.
To learn more about IRT Connect and how it works, click here.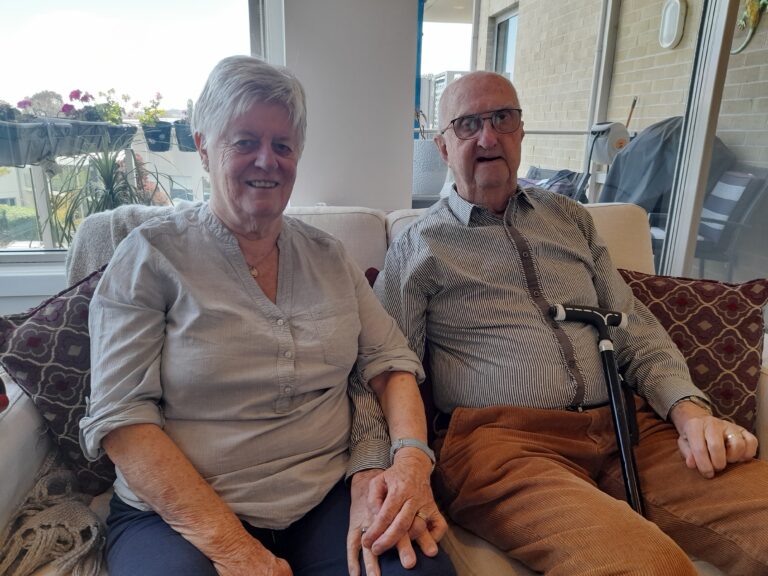 Would Terry and Lynn recommend IRT Home Care services to others?
 Terry and Lynn did not hesitate to recommend it to family and friends
"We would; in fact, we already have."
"I feel like we are friends (with the home care staff). Anything we need, they just do it, even if it's something different," Lynn added.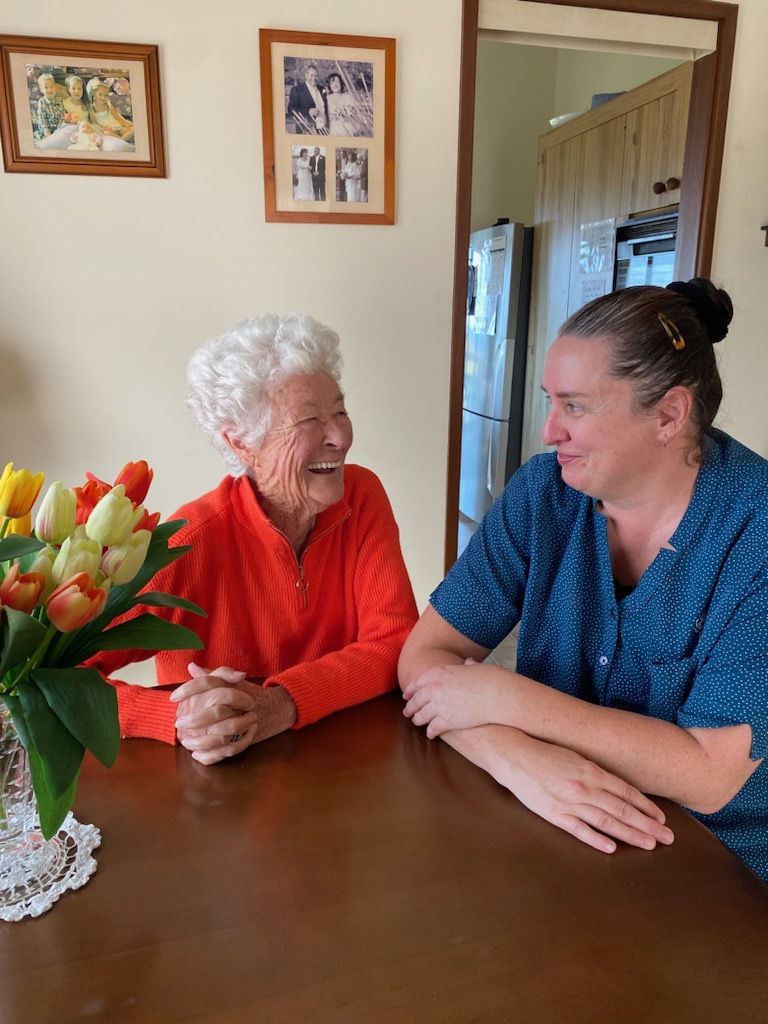 IRT Home Care
At IRT, we've been providing home care services to help older Australian live independently at home for more than 30 years. We're proud to offer professional and heart-centred care at home, whether it's lending a hand cleaning services or providing transport. Find out how IRT Home Care can support you or your loved one.
Find out more