Naughty and nice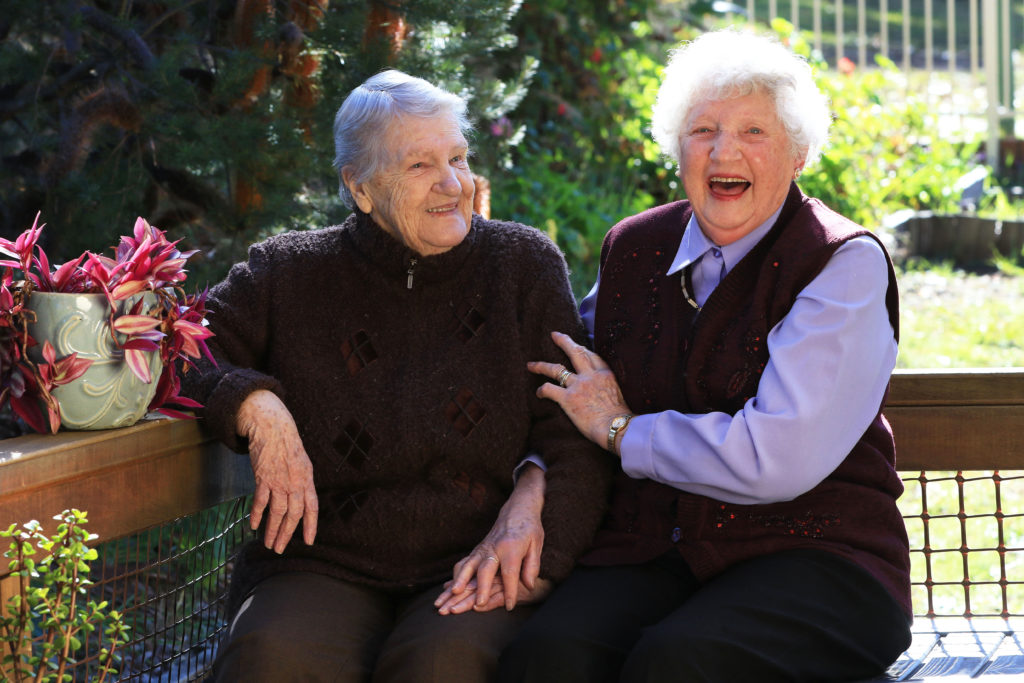 Beryl Butfield and Joan Jordan reckon if they were still at school they'd be known as the naughty kids who sit at the back of the bus.
The IRT Peakhurst residents, who are also IRT at Home customers, have become firm friends since joining IRT at Home social outings.
"We just sort of clicked, didn't we?" says Joan.
"Just like that! We were just being us, weren't we?" agrees Beryl.
"We didn't really know how naughty we were being," adds Joan.
'Naughty' means being talkative, humorous and full of fun.
The pair have enjoyed IRT at Home bus trips, to concerts at Sutherland Entertainment Centre, an art gallery, the Camellia Gardens at Caringbah and Carss Bush Park.
One time Joan was running late, so they missed out on sitting next to each other.
"It was very disappointing. Having to behave myself was very hard!" Joan says, as they both chuckle.
"I was told I was the quietest they'd ever known me," adds Beryl.
"I think there's a stereotype of older people, sitting at home and doing nothing. But we love to get out and we've still got a good sense of humour.
"Because I'm 90 people tend to classify me as the same as all 90-year-olds and that's so annoying because we're all individuals." Joan agrees wholeheartedly.
"People can be 60 years old and be old. It's about their attitude; they don't find anything humorous. People should be careful not to judge. A 90-year-old can fit in where a 60-year-old can't," she says.
Joan, 85, understands the importance of social connection, which is why she started a friendship group a couple of years ago, to help new residents settle in.
Up to 10 women visit Joan's villa once a fortnight for morning tea. She has just two house rules.
"We don't talk about our ailments and we don't talk about anyone else. We have the most fabulous morning. We eat, talk and giggle."
In addition to the social outings, Beryl and Joan get IRT at Home services that include domestic assistance, help with shopping and transport. But Beryl is at pains to point out she still cooks for herself and shops for her food.
"I guess it's a bit of an ego trip for me – being able to say at my age I can still do this and that."
She refuses to call IRT at Home employees her carers.
"I call them personal assistants. I care for me; they help me. It's a big difference."